What do you think of when you imagine a neutral design? Beige, beige, and more beige? That's too boring for our tastes, and definitely not what your home deserves.
Neutral design sometimes gets a bad rap, but it's anything but boring if done right. Decorating with a soothing palette still offers a great opportunity to bring in interesting elements, textures, and pieces. It's also one of the most effective ways of giving a room an airy, open feel. Here, we explore the keys to creating a neutral design that will leave a lasting impression.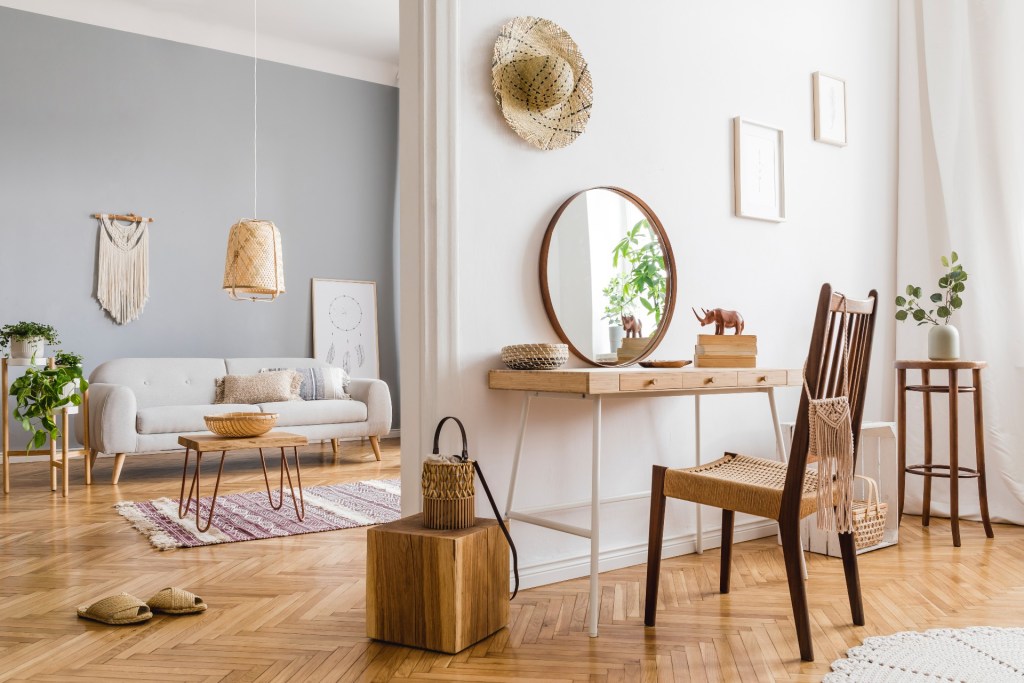 Start with the walls
A neutral design will not include fire engine red, emerald green, or a bright blue. In fact, no one color component should overwhelm the room. It's about choosing a palette that feels harmonious and lets the space breathe. You can see a good example of this in galleries—there is a reason why the walls are typically white — it allows the artwork to be the focus.
When choosing a wall color, remember even whites have undertones that read warm or cool. Think about how you want the space to feel. A warm undertone will give the room a cozier vibe, while a cool one offers a brighter aesthetic. Cool whites tend to work best in kitchens or bathrooms, while warm ones are better suited for a neutral color scheme living room or dining room. If you would prefer a color, make sure to select one in a soft shade; our favorites are grays, light blues, or misty greens.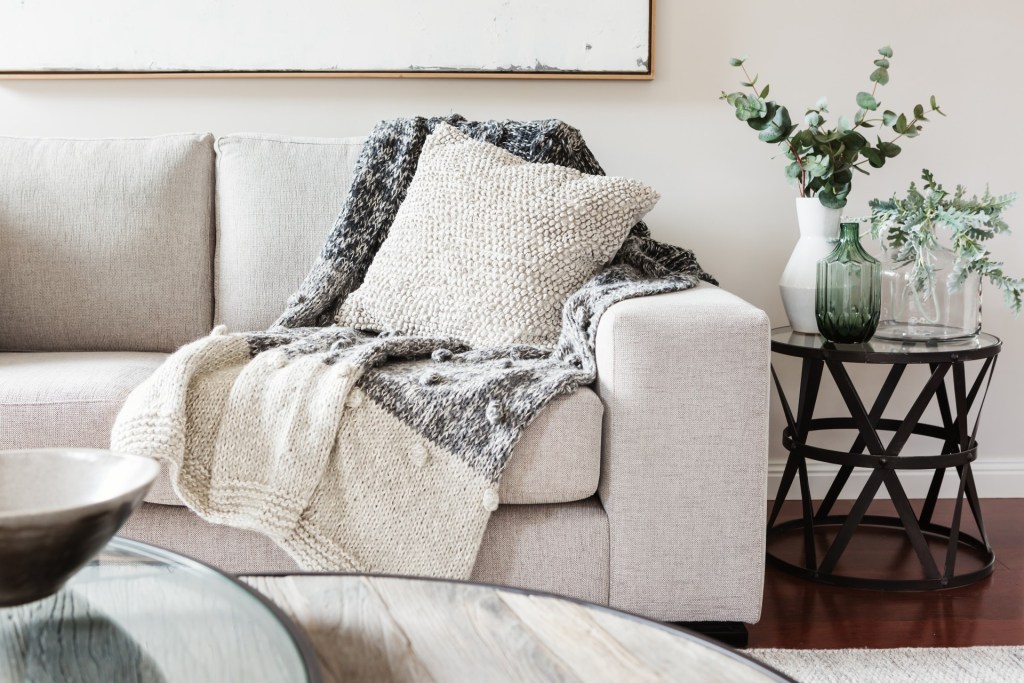 Foundation pieces
The large pieces in your space are always the first to draw the eye, so it's important they're carefully chosen to fit your neutral aesthetic.
Furniture
In an aesthetic that promotes relaxation, it only makes sense that comfort should be a big factor when selecting large furniture pieces. For neutral living room decorating ideas, choose low-profile and cozy sectional couches in colors such as beige, white, or soft gray. In bedrooms, opt for beds with layered bedding that invites relaxation.
In a busy, colorful room, wood furniture and accents might be overlooked. Here, they will be an intricate piece in the overall design. In a neutral palette, they give the space depth and warmth. Reclaimed wood and live-edge pieces are good examples. Also, consider wood furniture pieces and floating shelves to break up large expansive walls and give ample surface area for other accents.
Area rugs
Area rugs are a good way to bring added comfort and texture into a space. Use them to designate different zones in a room. Sisal and jute will add interest to the floor and are prized for their durability, while wool and synthetic carpets will give you more choices in patterns and will be softer underfoot. Look for options with tone-on-tone patterns. Beni Ourain rugs, with their traditional zig-zag patterns, are also popular in neutral designs.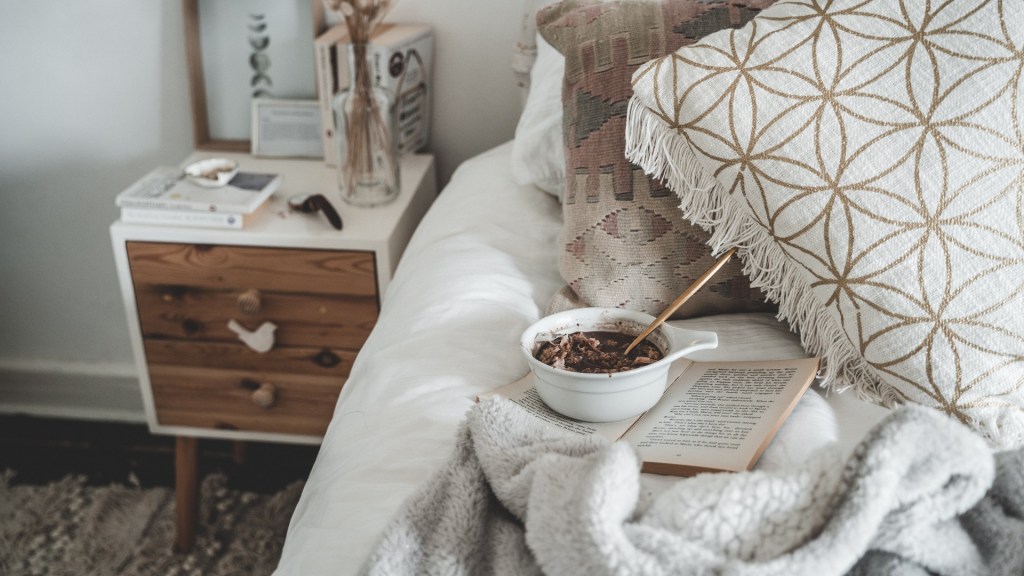 Accents
Accessories are where you can show your personality, and it's important that your space reflects your tastes even as it adheres to a specific color scheme. A neutral palette doesn't mean you can't show off your good taste!
Cultivate a cozy space
Layer pillows in different shapes and sizes and bring in a textured throw to drape on the back of a couch or chair. Find some lovely candles in glass jars to accent the space, and remember the walls — adding art to a living room or bedroom can bring a certain luxurious vibe to a room no matter its purpose.
Top it off with plants
Large potted plants can be used to infuse life into a dreary corner or positioned opposite a similar-sized piece in the room to create balance. Small potted plants can be placed on tables or hung in a trio at slightly varying heights.
Pepper in personality
If you have a favorite piece of memorabilia, an heirloom photo, or something special you want to always display, go for it — even if it doesn't jive with the neutral color scheme. After all, your home is your domain and should reflect who you are and what you love. Just be sure you're alright with eyes being drawn to that item; if it's not a part of your home's color scheme, it will stand out.
Neutral design offers a timeless aesthetic that can be easily freshened using smaller accents. With airy tones, touchable textures, and organic accents, it is a look that invites relaxation and rejuvenation — and who doesn't need more of that these days?
Editors' Recommendations