Wingback chairs have been around for centuries. Originally used to trap heat from the fireplace, these tall, high-backed chairs also provided protection against room drafts and looked extraordinarily stylish while doing it. In the 17th and 18th centuries, these chairs were made entirely of wood, but they evolved over time to incorporate rich fabrics and leather, making them much more comfortable to lounge in.
These vintage chairs are anything but outdated, though. With the litany of styles to choose from, you're bound to find one that fits your home, whether it's a charming, rustic space or a more contemporary one. Keep reading to learn more about this statement piece before you buy.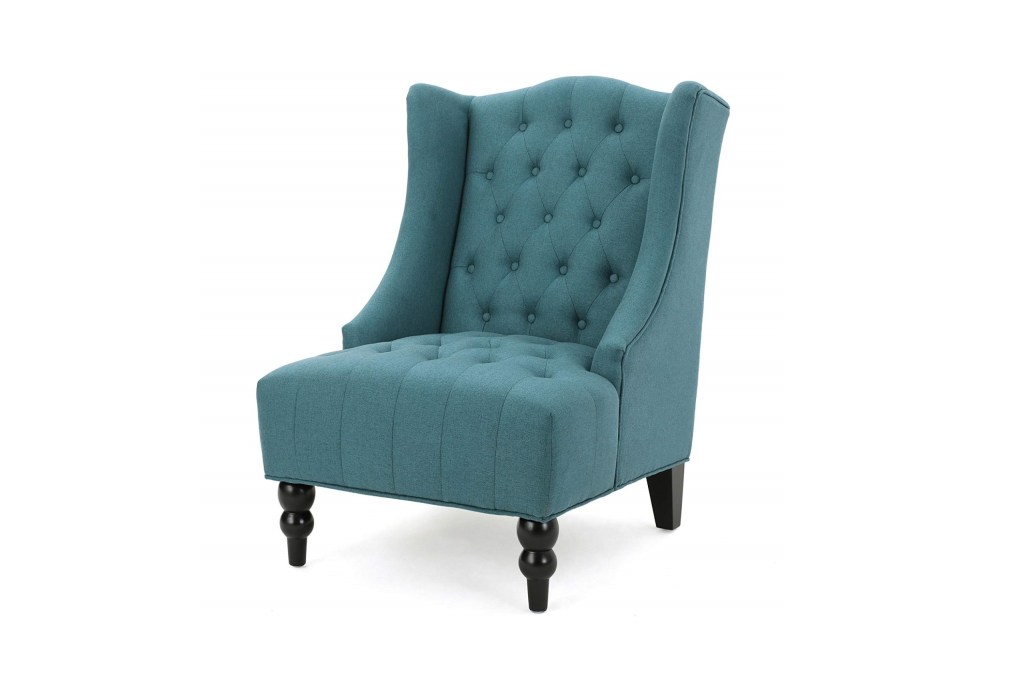 How much room do you have?
Wingback chairs come in all shapes and sizes, but they are generally on the larger side when compared to other single-seat sofas and chairs. The traditional "wing" of the chair (the part of the backrest that curves around you) contributes the most to its large size, but the width and height vary too, so take a close look at the seat's measurements before you commit to it.
If you have a fair amount of room in the corner of a den or study, consider this Delancy wingback from Pottery Barn. This chair can be made to order, so you can customize the upholstery and choose from dozens of fabrics. The nailhead trim also adds a touch of modern luxury which prevents it from looking too dated. If you only have a small area, check out this Dhurrie petite wingback to add color and charm to any room. The fun floral pattern and shorter back deliver a lot of character in a small package.
Where will the chair live?
It's especially important that this feature matches the existing design of your home because it's such a statement piece. It draws the eye, so if it's out of place, it will be quite obvious. To make sure it complements the room, consider the function of the space. For example, if the seat will live in your study or office, choose a more traditional option, perhaps one upholstered in leather or a mature color like navy blue. If you have a more modern, contemporary home, feel free to experiment with fun patterns or colors.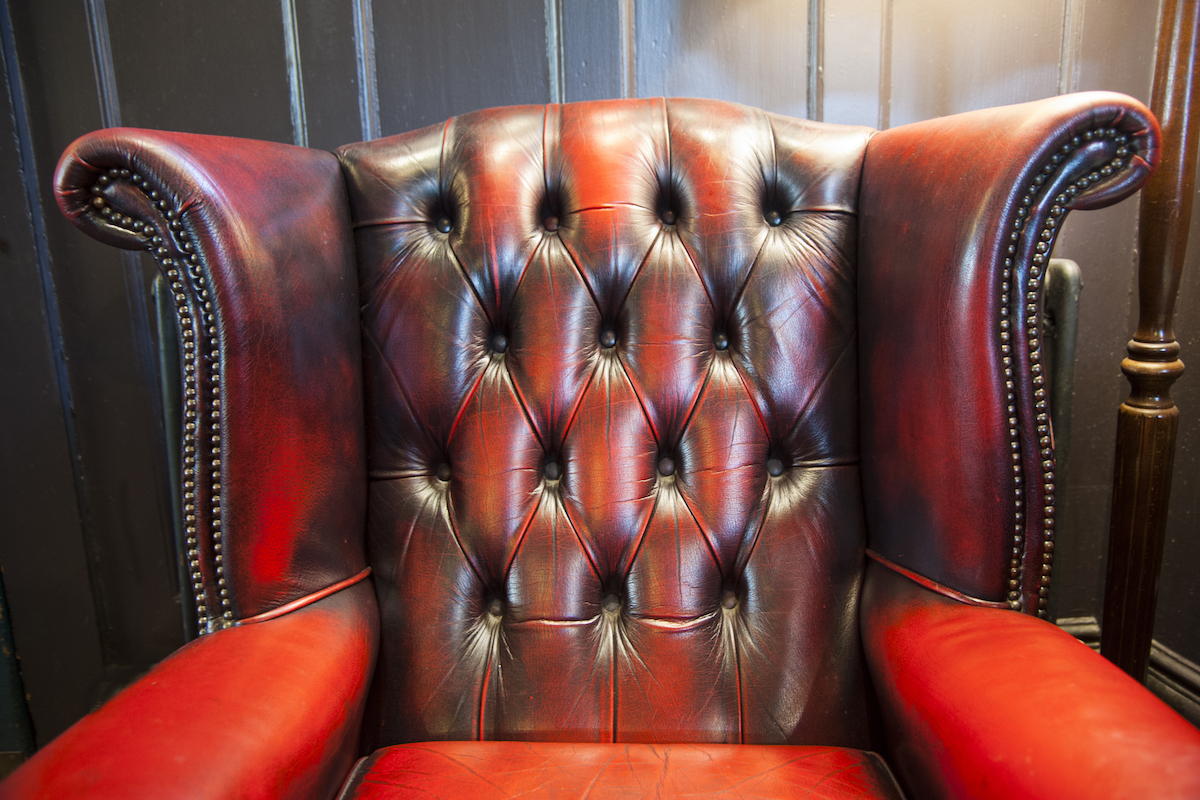 What is its primary function?
When buying a luxury wingback chair, keep in mind exactly who will be spending the most time lounging in it. If it will sit in a high-traffic area like the dining room, find a fabric that's easy to clean and won't wear easily. If the chair will adorn your bedroom or formal living room, opt for a fabric that's more luxurious and a little less forgiving, like wool. If you have pets with claws, avoid leather or any delicate fabrics that damage easily.
How can you decorate?
Wingback chairs take up a lot of space, so be sure to add some different colors and textures to add interest to the large, often solidly colored piece. Add a throw pillow on the seat or blanket across the back to add a pop of color and give people something to cozy up in while they read. For an extra touch, order a footstool or pouf to rest your legs on, and pair it with a small side table to hold books, candles, or your morning cup of coffee.
Wingback chairs are classic, vintage pieces, but you can easily update them to fit any design style from modern to rustic. While these chairs often conjure thoughts of grand homes and castles, they can look right at home in a cozy apartment or sprawling farmhouse.
Unlike wood paneling, linoleum floor, and plaid wallpaper, these chairs stand the test of time. They're a fun way to add a little character to any room, be it a children's playroom or home office. With the nearly unlimited color, pattern, and material options, as well as the vast array of sizes, you can mix and match until you find a style that fits your aesthetic and the function of your home. You can even save a little money by purchasing a chair second-hand and bringing it to a professional for reupholstery. Long story short, the possibilities are endless with this timeless piece of furniture.
Editors' Recommendations