Wingback chairs have been around since the 1600s. Often referred to as club chairs or fireside chairs, they were originally designed to trap heat from a nearby fireplace in a dining or living room and protect loungers from any cold drafts that enter. In terms of the actual construction of the chair, there are two standard styles: flat wing and scroll wing. Like other upholstered furniture, these chairs come in many patterns and materials, all designed to bring elegance and comfort into the living room. You can also customize the legs, which often come in cherry, walnut, or oak. The backs are typically high, with some being tall enough to extend beyond the top of the sitter's head.
However you choose to style it, these chairs are a timeless and classic way to add character to your room. Keep reading to learn more about the ins and outs of this time-honored look and how to make it work in your home.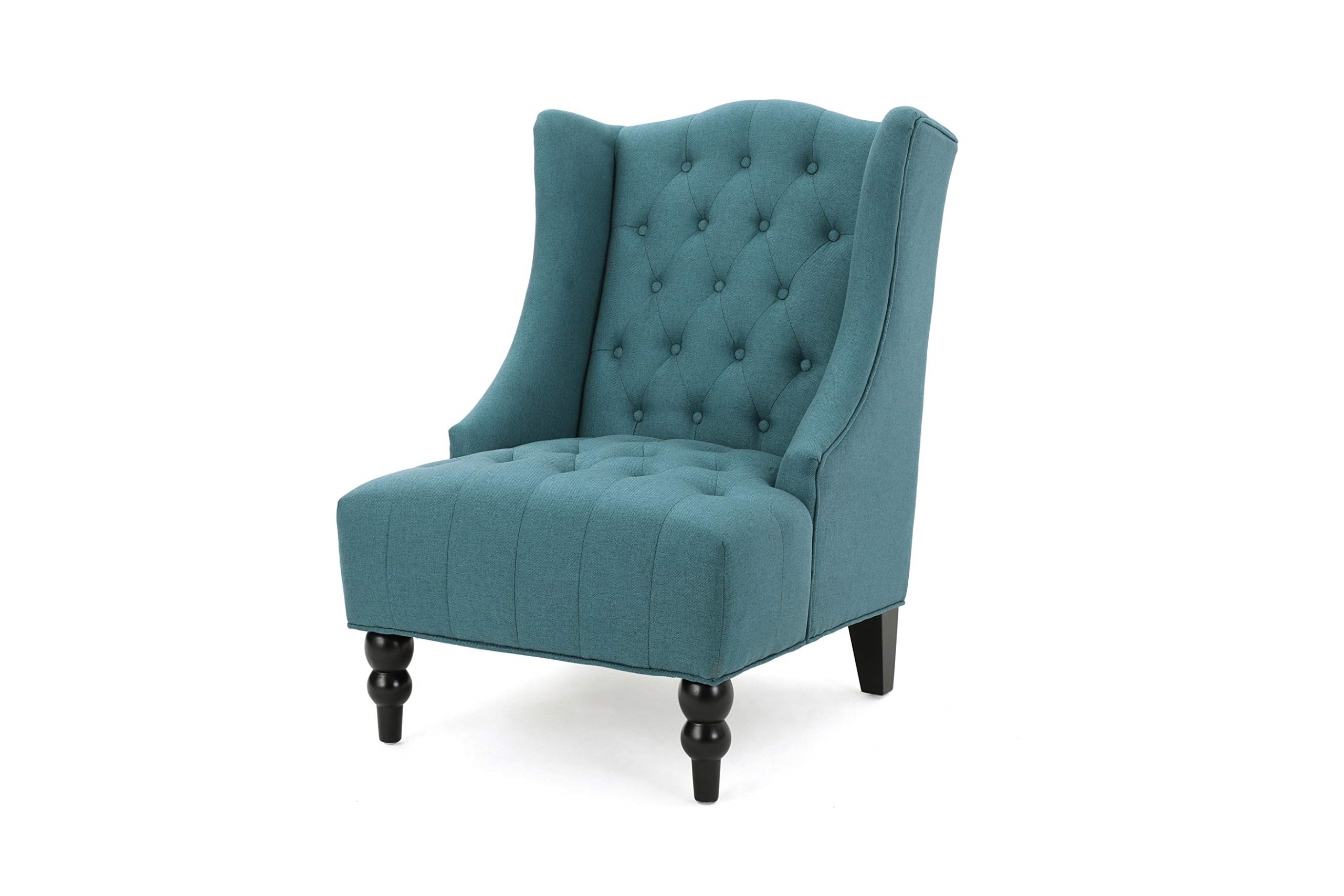 Flat vs. scroll
The difference between these chair types is fairly intuitive. The flat wing is just that — the straight wings of the chair extend on both sides and run the height of the chair's back. To get a better idea of this design style, check out this Luxe High Wing chair from Crate and Barrel. It's a more modern take on the traditional design but still offers a classic look. For a more traditional design, check out this scroll wing back from Wayfair with rounded wings. The leather and nailhead design is perfectly industrial chic, making it a stunning addition to any living room or office.
How to choose a wingback chair
If you have a more traditional or rustic aesthetic, choose a scroll-shaped wing in leather or another dark pattern and pair it with dark wood legs. Make sure the material is conducive to your lifestyle, so, for example, avoid leather and lighter colors if you have pets or small kids. Consider the functionality of the chair as well when determining your ideal construction. If it's meant for lounging in the entryway or dining nook and won't get a lot of use, you may not need one with arms. If it's one you'll be cozying up on to read for hours, choose one with a deep seat and arms.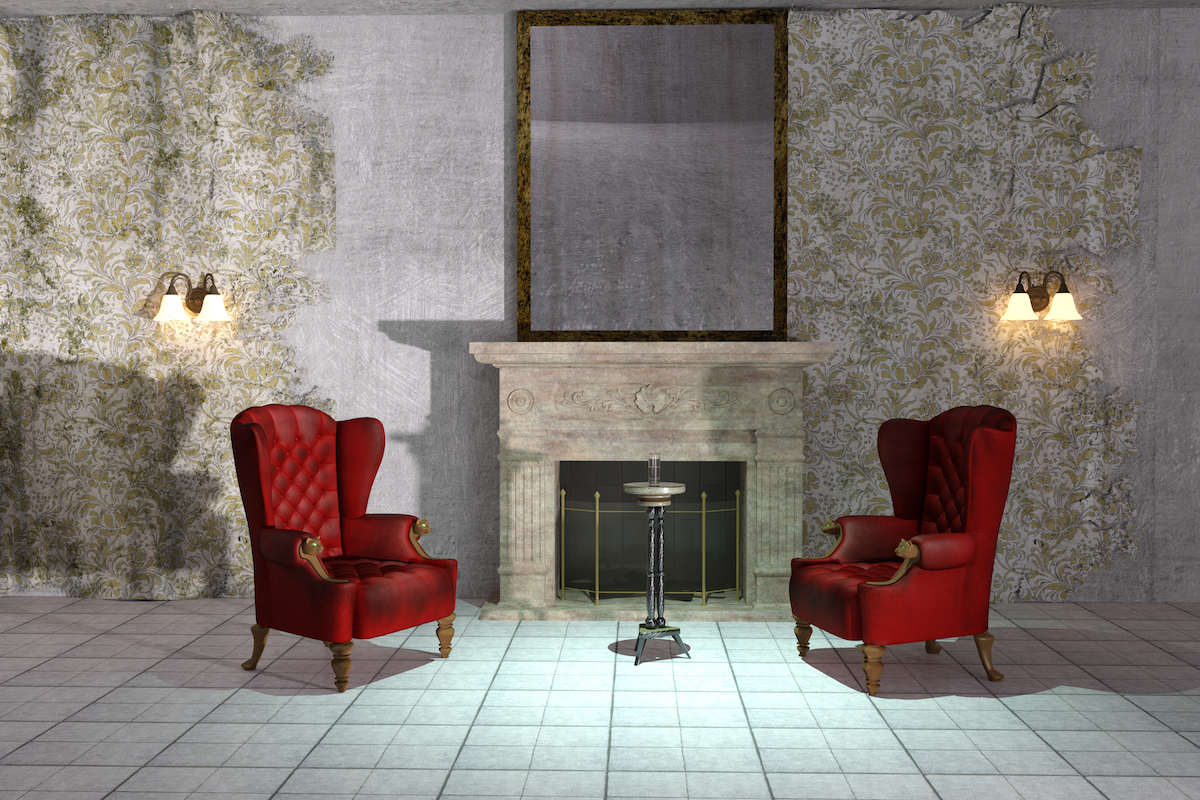 Where to put a wingback chair
If you have a large dining room, place two of these chairs at both ends of the dining room table to add a touch of sophistication to the seats of honor. Additionally, consider making a reading nook in the corner of the master bedroom by surrounding a wingback chair with a small side table topped with books and magazines. You can also use them for their traditional purpose and set them next to a fireplace to keep you warm.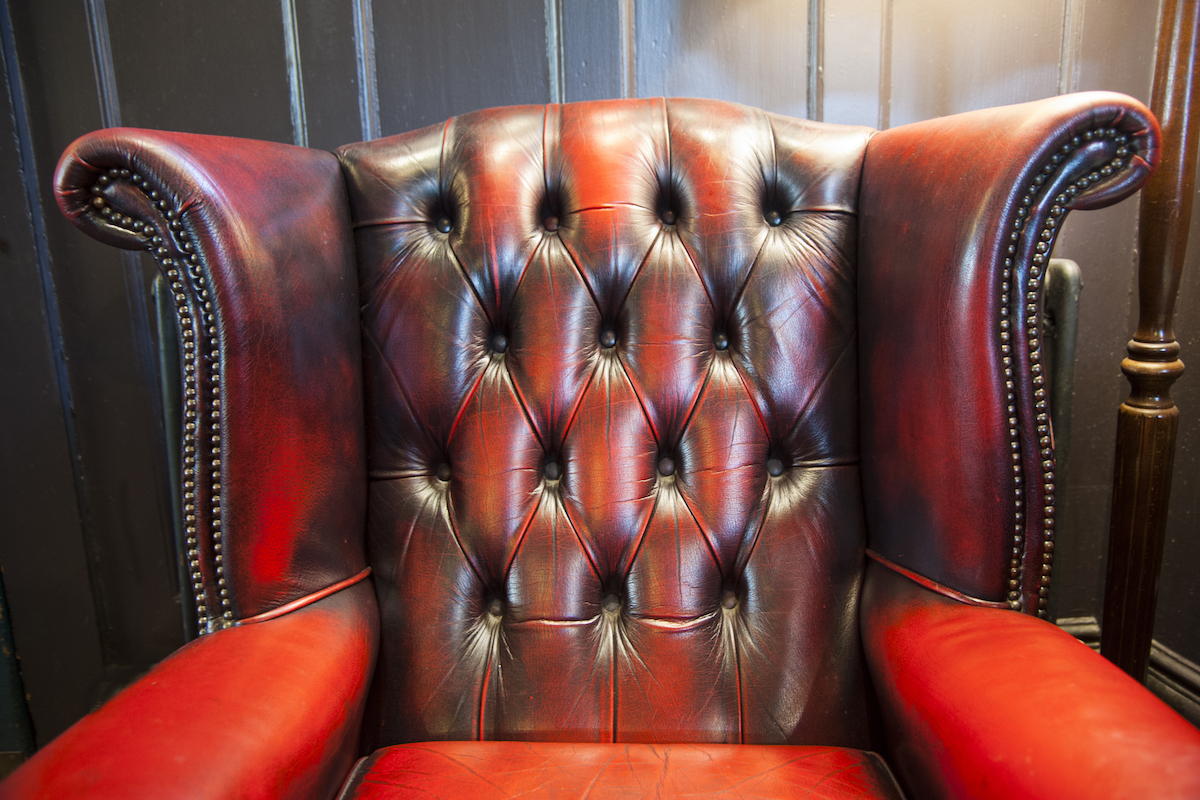 Where to find a wingback chair
Sites like West Elm, Wayfair, Crate and Barrel, Rejuvenation, and Article are full of these chairs in every shape, color, and material imaginable, so you're sure to find one that fits your personal style. While original wingback chairs were made entirely of wood, today they are mostly covered in fabric, which is more comfortable and customizable.
Of course, you can also hunt for vintage chairs at antique shows and estate sales to find hidden gems. If you love the bones but don't love the fabric, you can always bring it to a furniture reupholsterer and redesign it to better suit your decor. To reupholster an existing chair, visit shops like Room and Board and Restoration Hardware that provide hundreds of fabric options.
These dramatic chairs are as cozy as they are stylish, so you can lounge or read in them for hours without getting sore. Pair them with a footstool or ottoman, then curl up with a good book for the perfect self-care day. As with any big furniture purchase, do some research on fabrics that are comfortable, easy to clean, and won't sag easily with use. Find an accent pillow and a nice throw to place on the back of the chair, and you've got a stunning focal point for any space.
Editors' Recommendations