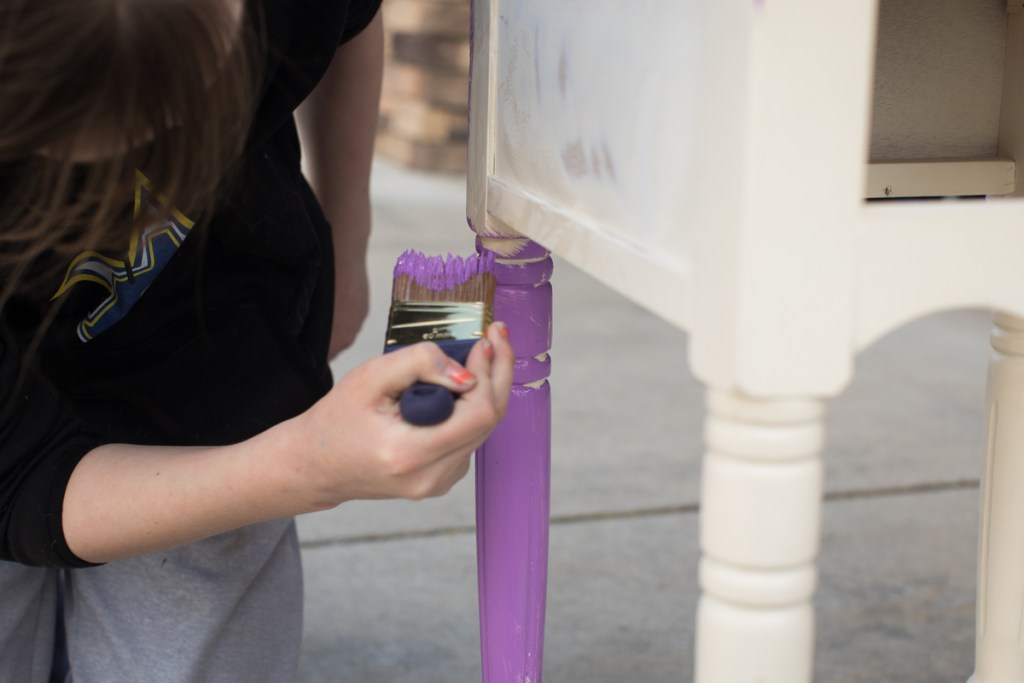 The upcycling movement continues to grow as more and more consumers seek to reduce waste by repurposing old items that have the potential for a useful new life. In addition to the environmental benefits of upcycling, there is also the creative satisfaction of taking a cast-off and transforming it into something uniquely beautiful.
Being green, especially when DIY construction is involved, is not always easy. There is no shortage of furniture at thrift shops, recycling centers, and even curbsides. But where do you start with a makeover? Facebook, of course! Here, you'll find plenty of online groups that share tips, tricks, and ideas for repurposing furniture and other pieces of decor. We pulled together some of our favorites, so check out our picks and join a group filled with like-minded creatives on the same path to furniture renewal.
Boasting nearly 30,000 members, this public group covers virtually everything thrifty, upcycled, and repurposed. Here, DIYers, bloggers, and professionals share a huge range of projects from refinishing outdated furniture to re-purposing old lumber, cabinets, and even landscape plants. It includes plenty of links to blogs, suppliers, and other resources that will help you complete your next project. Whether you need ideas for renovating a century-old farmhouse or just love sharing your awesome garage sale finds and curbside scores, Make it New is a great place to engage.
Working with furniture means plenty of time focused on surface treatments. Stripping, sanding, filling, staining, oiling, and painting are, unfortunately, not intuitive. Surface prep and material selection are critical — and easy to mess up. If you're looking for how-to's, product recommendations, or troubleshooting help, this group of more than 14,000 pros and DIYers can help. They go beyond cabinetry and furniture, too. Group members regularly share their woes and expertise concerning refurbishing decking, tile, and nearly any other surface. Members are share sources for hard-to-find hardware and other supplies that make repairing antiques so tricky.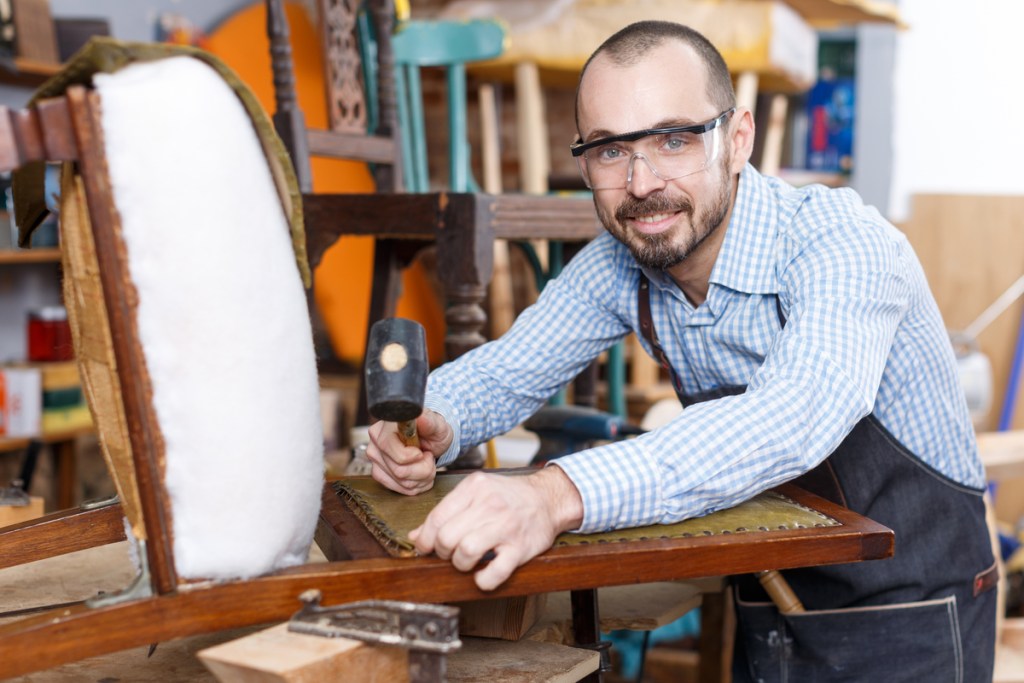 With a green-minded view toward reducing the global carbon footprint, this group promotes creative tactics to prevent useful stuff, like furniture, from being discarded unnecessarily. More than 12,000 members of this U.K.-based group share their finds and inspirational furniture remakes from simple repairs to total transformation. On this page, you'll see antiques, vintage and retro pieces tastefully remade with updated colors, paint effects, and styling. If you're inspired by dramatic before and after pics, this is certainly the group for you.
Upcycleit is not strictly about furniture, as it features upcycled art and decor as well. Over 100,000 members support fellow DIYers as they turn any discarded item into a beautiful piece of home decor. Here, you'll also find a gorgeous collection of artwork made from upcycled books and a retired pool filter converted into a gorgeous planter. Ready to learn how to turn an old tire into an LED-lit shadow box display for model cars? Look no further. Plus, this group often shares step-by-step pictorials in addition to before and after pics so others can try the design as well.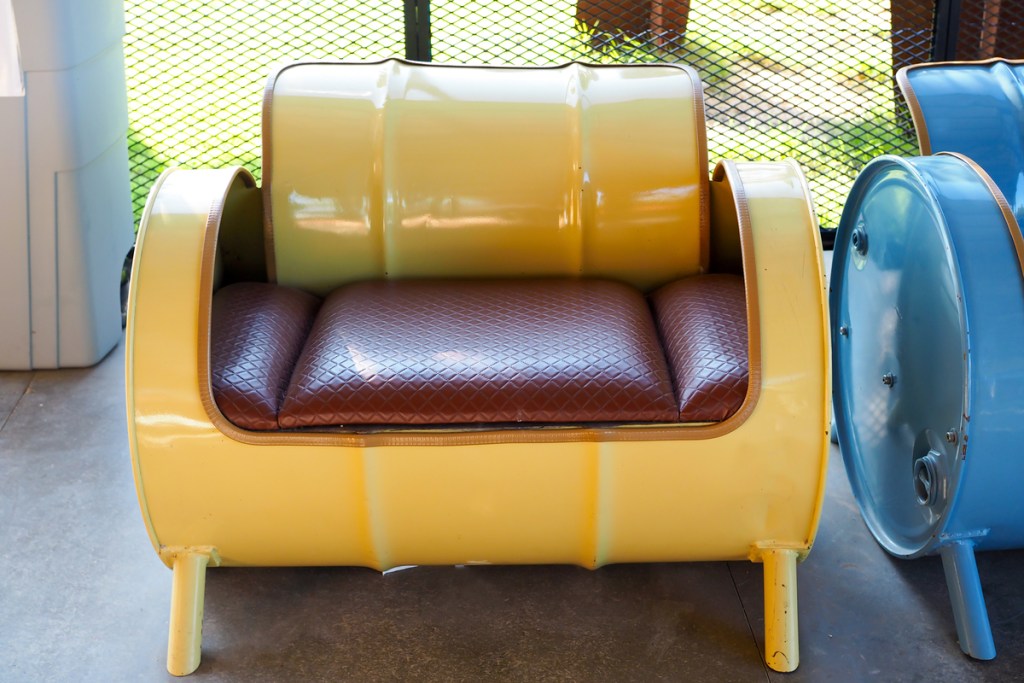 All types of upcycling, repurposing, refurbishing, and refinishing are on display here. More than 150,000 members share inspirational finds, funny (related) memes, before and afters, tutorials, and more. Repurpose + Upcycle = Inspiration is a dynamic group of artisans, DIYers, remodelers, and other creatives who use their transformational skills to protect the environment by giving purpose to items that others see as junk. Whether you're looking to share your favorite completed projects or find advice for a new endeavor, this is the space for you.
From refinishing furniture and repurposing cast-offs to remodeling a home with recycled fixtures, this group of 71,000 hobbyists and DIYers shares it all. They offer support and suggestions to first-timers and revel in the satisfaction and pride of work well done. Look for tutorials, before-and-afters, resource links, and general inspiration to help you transform any item into your dream piece of decor. Unfortunately, not every piece is structurally sound enough to survive a remodel. The admins ensure the group maintains a laser focus on turning throw-aways into beautiful, useful stuff by also providing advice on what items cannot be repurposed and must be sold or donated instead.
Don't toss that old side chair or loveseat when you can reupholster it instead. Upholsterer's friendly forum is a social hub of nearly 16,000 members who love to get creative with fabric and foam, reimagining vintage furniture and transforming them into beautiful new pieces. The group offers start-to-finish inspiration and support for plush furniture makeovers. They cover all the steps including finding the right pieces, sourcing materials for a new look, and reupholstering the piece yourself.
When taking on a new project, bouncing ideas off a group of experienced individuals always helps. Upcycled furniture Facebook groups offer some of the best furniture renewal ideas on social media, encouraging peer support, providing expert advice, commiserating with those who struggle, and celebrating success.
Editors' Recommendations