Window curtains are a perfect way to complete a room, adding color, pattern, and a little personality into the space. They also give you privacy and keep out the light when you're trying to fall asleep and can even protect furniture from sun damage. Finding the right curtains for your home is a fun process as you get to sort through tons of colors, materials, and textures to find one that matches the overall design of your home. There are so many styles and materials out there it can feel overwhelming, but it doesn't have to be. Here are a few things to keep in mind when choosing your window trimmings.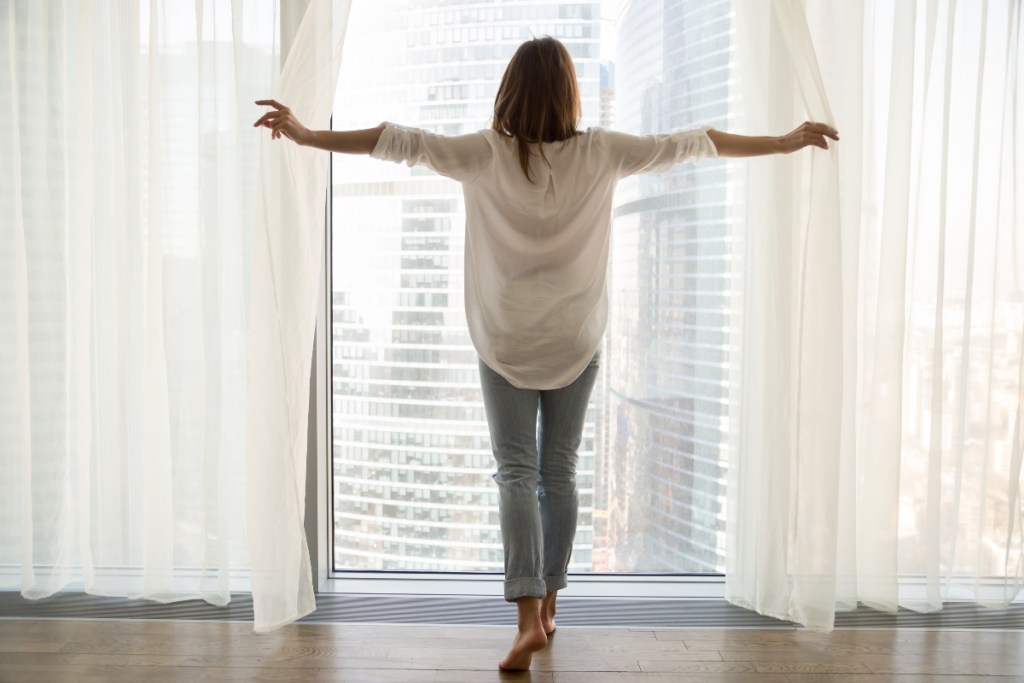 How to select curtain color
Ideally, your curtain color should accent the colors present in the room. You do, however, want to take into consideration how much color is already there. If the room is furnished with darker, heavier pieces like a leather sectional or dark plaid wingback chairs, you may want to go with lighter curtains to make the room feel lighter. If you have a relatively neutral palette, pick a patterned curtain to create a little interest, or pick a heavier material like velvet to add an anchor to the space.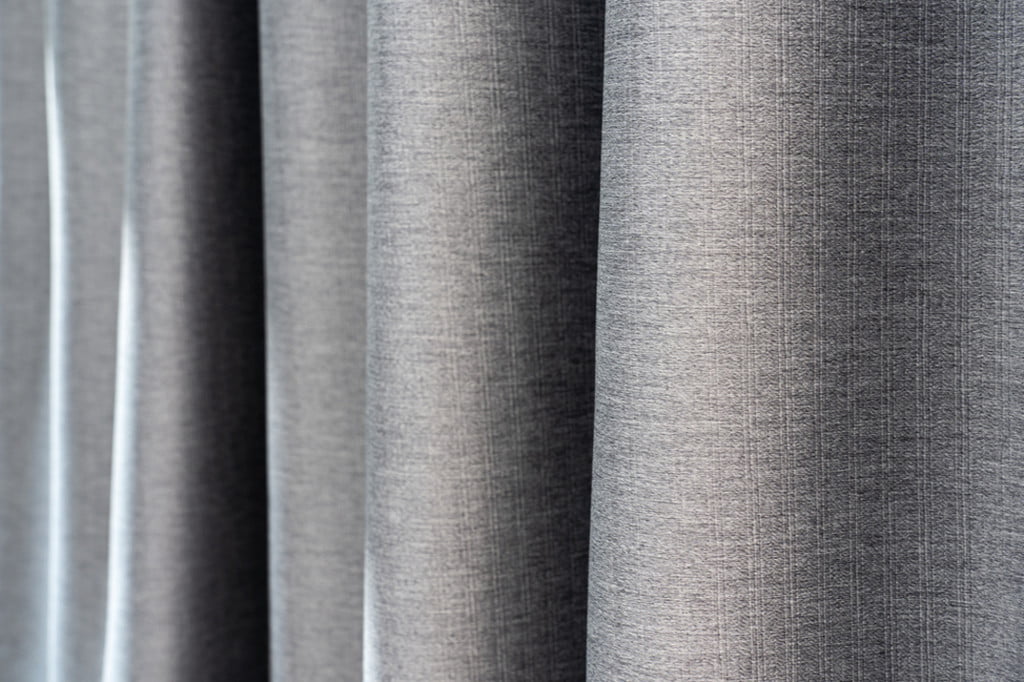 How to select curtain fabric
There are many types of fabric options available, so you can choose from linen, cotton, sheer, velvet, and heavy blackout curtains. If you want more light coming into a living or dining room, choose a light or sheer fabric. If you l0ve something dramatic, go for velvet. If you're choosing curtains for a bedroom and not a living room, you may want to invest in blackout curtains to keep the room dark and cozy.
We love curtains that really make a statement, especially for a dining room, library, home office, or living room. Be bold with plaids or damask patterns to draw your eyes up and out, making small rooms or windows appear larger. Use them to tone down a room with large, heavy furniture by keeping the fabric lighter. If you're choosing curtains for a living room that receives a ton of natural light, pick lined or blackout curtains to keep the sun at bay.
How long should curtains be?
Length is one of the biggest considerations when choosing perfect curtains for your room. There are five standard curtain lengths (though they do come in lengths to cover only part of a window):
63 inches
84 inches
95 inches
108 inches
120 inches
To find the right length, you first need to know the height of your windows and ceilings. Next, determine your curtain rod-to-floor height. If you have shorter ceilings, it can make the room (and windows) feel taller if you hang the rod higher up from the window frame. If you have very tall ceilings, putting the rod just above the frame is ideal. Ideally, the curtains should fall right at floor level, though some people do like them to pool to a bit on the floor.
How wide should curtains be?
Measure the width of the entire frame and multiply it by two to determine the width of your curtain. If you want a fuller look and plan to draw them back at times, you can go up to three times the width of the window. The key is having enough fabric so that it doesn't appear too flat or show gaps between the curtain panels.
Other curtain considerations
When choosing a rod and hardware, you want them to match the heaviness of the curtains themselves. For instance, if you have heavy velvet curtains, you don't want to hang them on a thin rod. Conversely, if you have delicate, sheer curtains, you don't need a super thick curtain rod and chunky hardware. You can dress curtains up or down depending on the hardware you choose, so look at the overall design of the rest of the room and match it to that style.
Also, keep in mind that certain curtains require more maintenance. For example, pleated pieces need to be dry cleaned, as will certain fabrics like linen. If you are concerned about the cost or effort required, you may want to choose a cotton, non-pleated fabric that is machine washable. Once you've decided, hang them up, sit back, and enjoy your new curtains!
Editors' Recommendations