If you've got a flat-front house and want to add some curb appeal, there are several things you can do to help spruce it up. While most people invest in remodeling the inside of their home, the outside is an important element, especially if you're looking to sell soon. You want a house that stands out from the rest, and often a flat-front house can appear boring and one-dimensional. While colonial and ranch-style houses often have flatter fronts, any style home may have been built this way.
If you're wondering how to add curb appeal to a flat-front house, there are some tricks of the trade that design experts recommend. Some are more costly than others, so make sure you have a good idea of your budget before you map out any changes. This will give you an idea of just how far you can change the outside to transform the way it looks.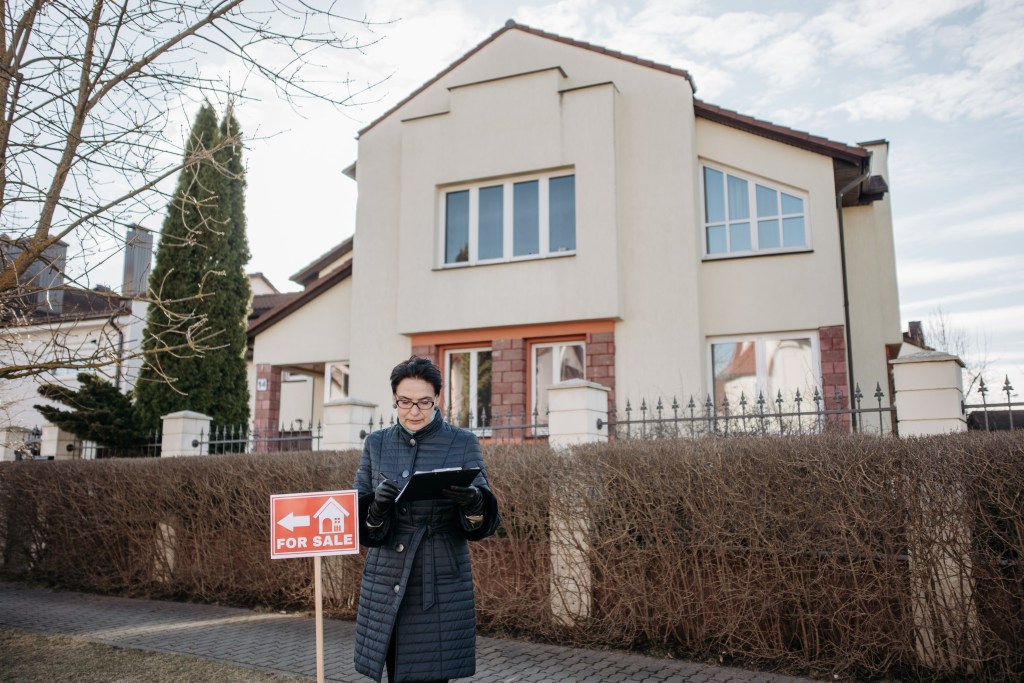 How can I make my flat-front house look better?
Character is important with a flat-front home, and there are plenty of ways to add it without a complete remodel.
Highlight your front door
One idea is to make the front door the focal point of the house. Choose a dramatic wood door with side windows so it opens up the front and also allows natural light inside. You can also choose a door with a pop of color to add character.
Try painting
Another option is to freshen up the exterior paint. You can also update the shutters (or add shutters if none exist) and trim color to add dimension.
Add texture
If you have the budget, you could add brick or stone to the bottom quarter of the home to provide additional texture.

Enhance your landscaping
Another idea for improving the curb appeal of a flat-front house is to add landscaping. Adding a tall tree on one side, evergreen shrubs in the center of the home, and stones with different types of planted flowers will give various heights and pops of color to the front of the home.
Decorate with window boxes
You can also add window boxes full of flowers for more dimension. This won't technically change the front of your home, but it will add different focal points and interest to the front yard.
Consider new lighting
Exterior lighting is another way to add dimension and create contrast. It's amazing how adding lighting to highlight different parts of the house can transform its shape. Consider adding lighting to the porch, over the front door, around the garage, and around a walkway to add focal points.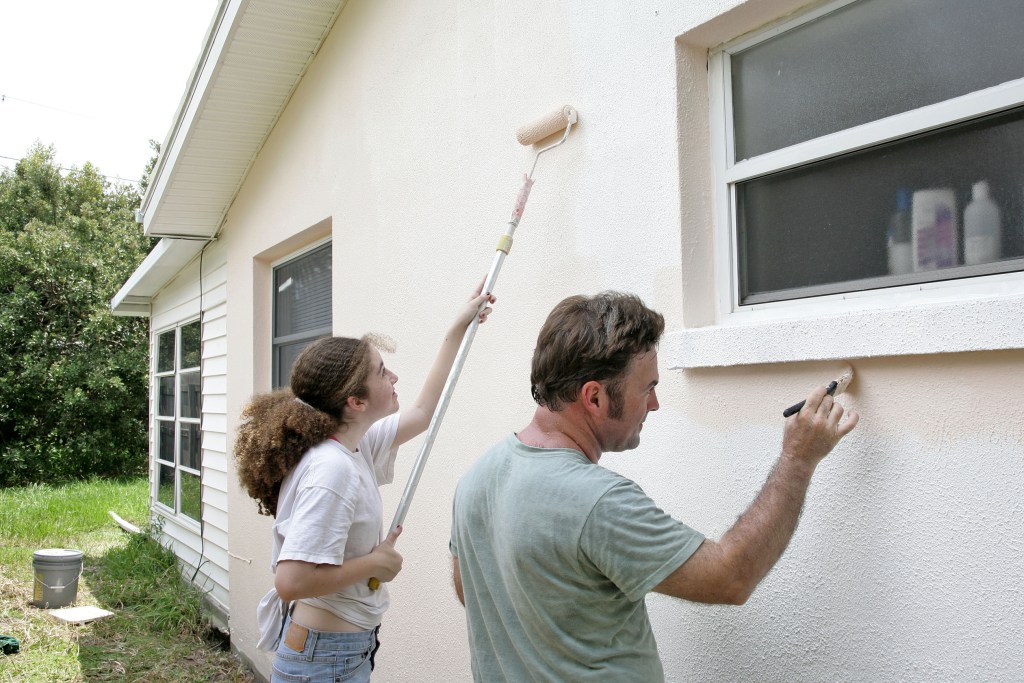 Add a porch
If you have the budget, you can also add a porch to the front to build dimension to the front or side of your home. A porch will not only give you more outdoor areas to entertain and soak in the sun, but also add dimension and give your home additional resale value.
Invest in updated siding
Another option is to change up the siding for a more updated look. Replace old vinyl with cement fiber lap siding or cedar to give it a fresh look, new color, and added character that will have an immediate impact. Using more than one color if you choose just to repaint old siding can also add texture and dimension. Finally, changing out old windows with larger, more up-to-date options (we love black-trimmed windows) will add character and give your home more curb appeal.
"When you have a flat-front house, you lack dimension in architecture, so it's important to create dimension with color, other textures, and even accessories," Amanda Mosness, a South Carolina home staging expert certified by the Real Estate Staging Association and co-owner of Designing Impressions, told Homelight of flat-front homes. All the options above will accomplish this by adding color, lighting, and varying focal points to catch the eye. Adding elements like shutters, a front porch, and landscaping will also build different textures to your home, giving it more character. The goal is to break things up so it doesn't look like one long, boring vision from the street.
Enlist the help of experts before you begin. There are so many options to consider, depending on your budget, and you want to know what possibilities exist before you land on one. You may be surprised at how choosing just one or two projects will completely transform the front of your home. Not only will it add to the resale value, it will feel like an entirely new home when all is said and done.
Editors' Recommendations