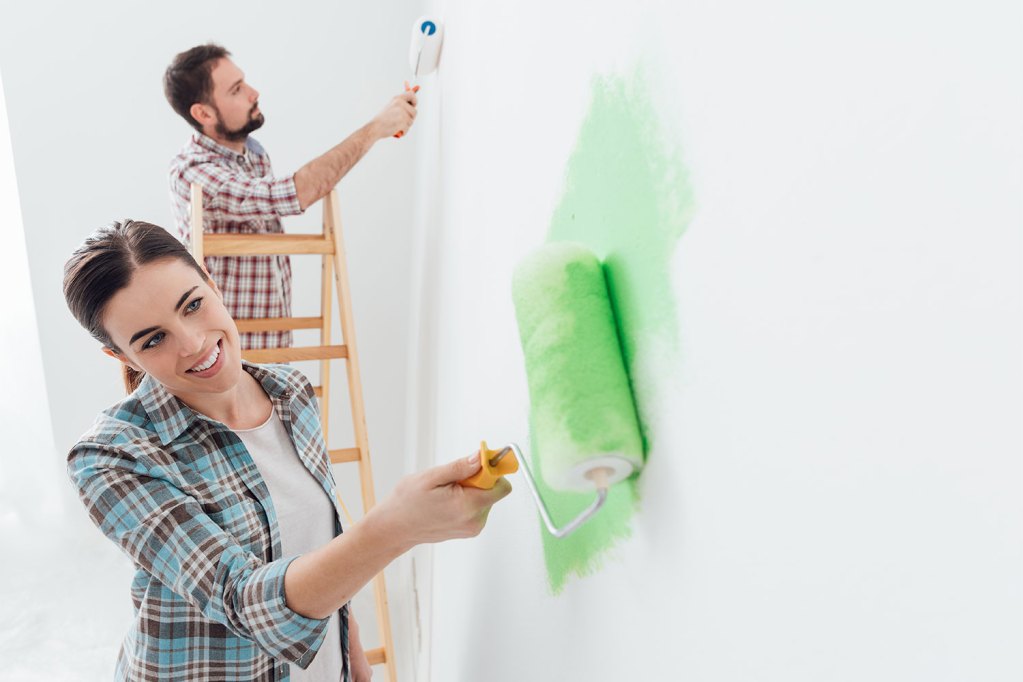 When most homeowners think of renovations, they think of time-consuming projects that always run over budget. And often, they're right. But updating your home doesn't have to cost an arm and a leg. Tearing down cabinets and installing brand-new hardwood floors aren't the only ways to up your home design game.
With a bit of planning and elbow grease, you can refresh your space with inexpensive home remodeling projects that will have a considerable impact. Here are six DIY home projects that you can easily complete for less than $500.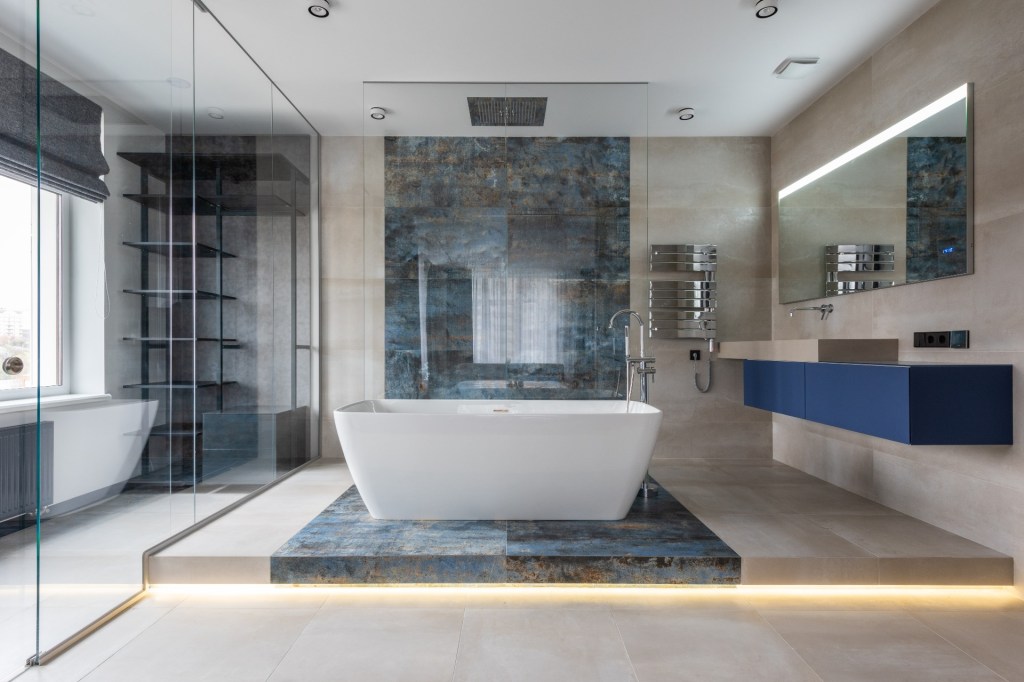 1. Give the bathroom a makeover
Transforming your bathroom into a spa-like oasis doesn't have to be an expensive project. With a few thoughtful updates, you can create the bathroom of your dreams while staying on budget. Here are a few high-impact ideas that won't break the bank.
Install a new showerhead. Consider replacing your current showerhead with an affordable rain showerhead for instant luxury.
Upgrade the hardware. Give your faucet, towel bar, toilet paper holder, and other fixtures a modern upgrade. Choose sleek black or glamorous gold for your hardware accents.
Replace the countertops. While they may not take up a lot of space, countertops are still a focal point in any bathroom. And since they're smaller, you can install luxurious materials like quartz or granite without going over your budget.
Add luxurious touches. Don't forget the decor! Purchase new plush bath towels, strategically place some live plants in the shower or other areas in the bathroom, and hang serene wall art to complete the finishing touches.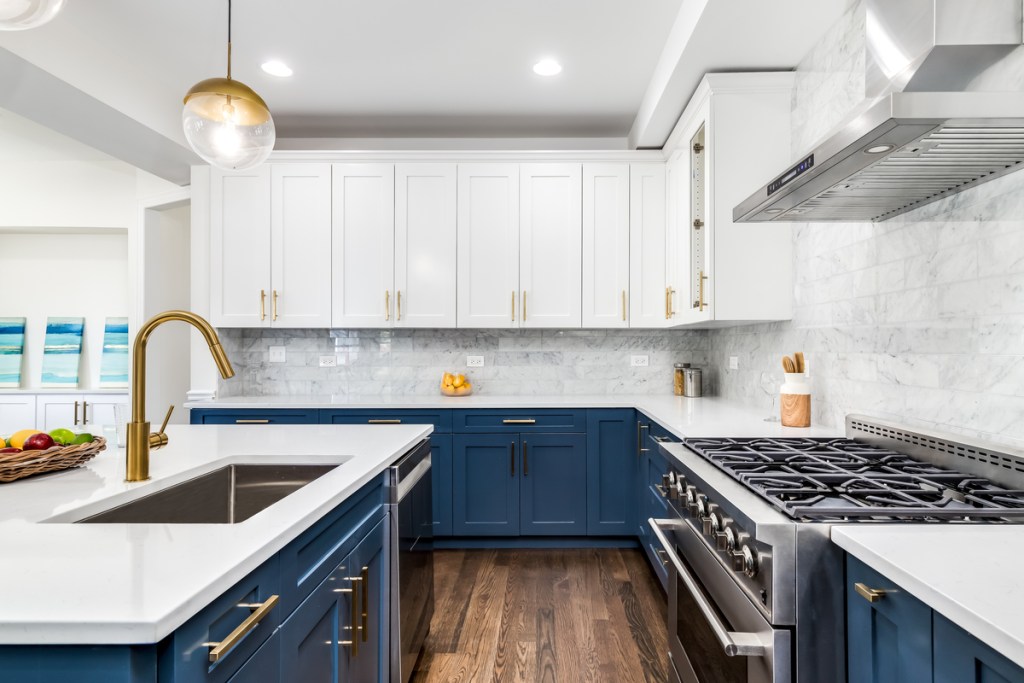 2. Refresh walls and cabinets with new paint
It's amazing just how much a fresh coat of paint can change the appearance of a room. Renew faded or dull paint with a new coat in the same color, or try something new for a totally different look. Repainting the walls is the perfect home DIY project for budget-conscious homeowners since it's affordable to simple enough to complete on a weekend.
Your walls aren't the only feature that may benefit from a new coat of paint. You can give your kitchen a complete, easy makeover simply by refinishing or repainting your cabinets. The color or wood stain you use can alter your kitchen's whole design and feel, so think carefully before selecting a shade.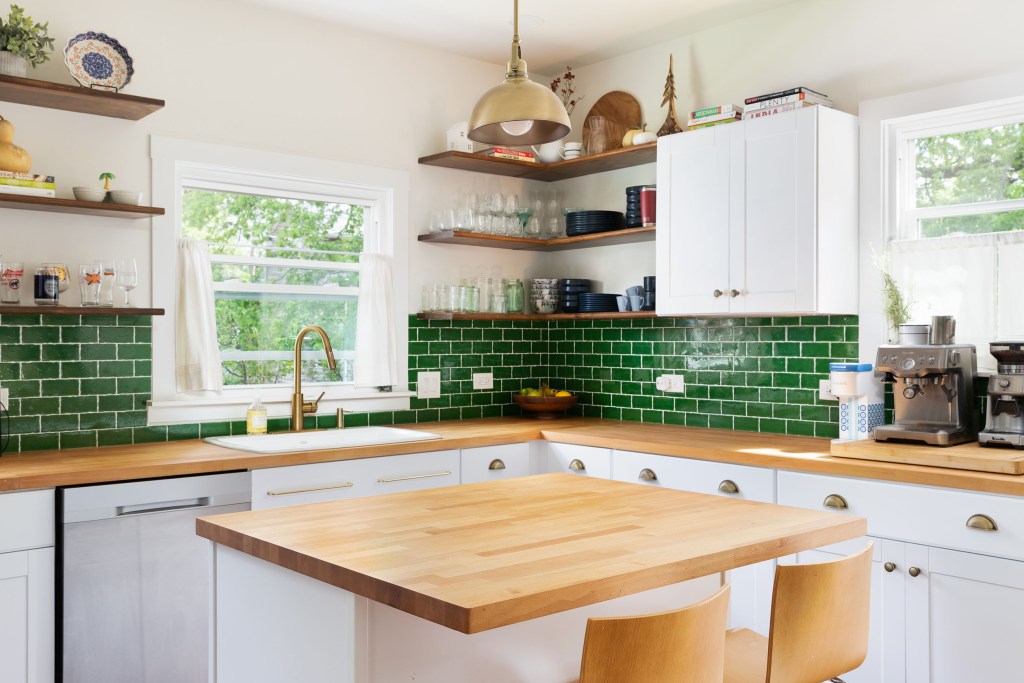 3. Install a new backsplash
If you're DIY savvy, consider installing a new kitchen backsplash. Though hiring professionals for this project may end up costing more than $500, you can easily do it yourself within this budget. The most significant factor that contributes to the cost of a new backsplash is the material you choose. Here is the average cost per square foot of common backsplash materials:
Ceramic: $2 to $5
Porcelain: $3 to $6
Marble: $7 to $10
Tile: $25
Stainless steel: $20
Overall, you can expect to spend an estimated $300 on all the tools and materials needed for the project. If you need to reduce costs further, only install the backsplash where it's essential: above the sink and stove. In a matter of days, you can update your kitchen with a trendy new backsplash.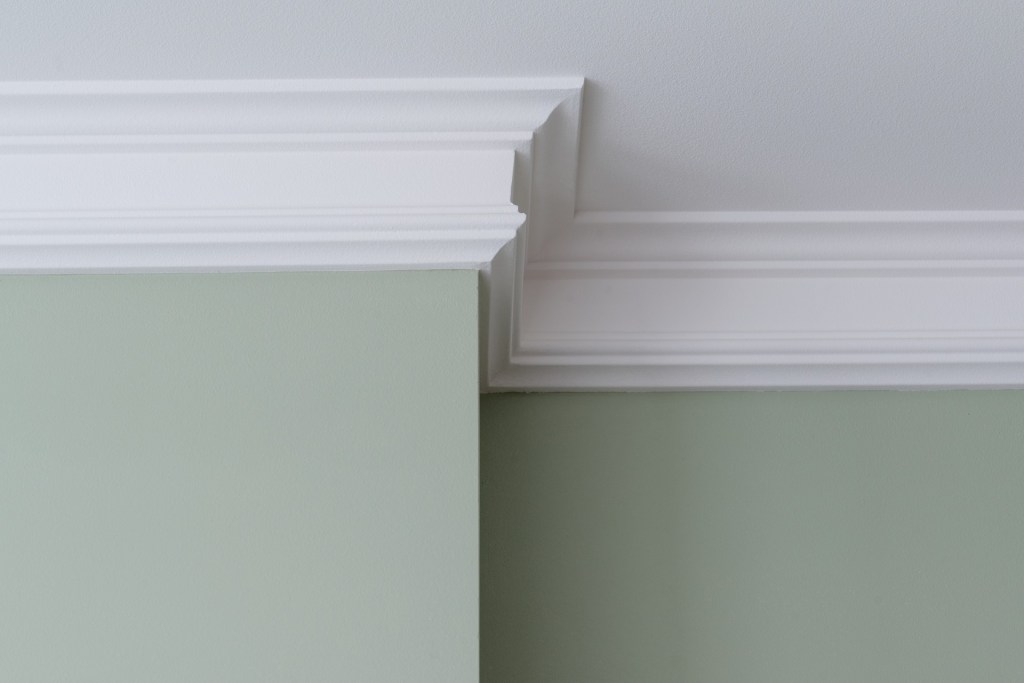 4. Add crown molding
Crown molding can have a huge impact on any room as it can pull together a room and draw the eye up to make your space feel larger. The molding is a decorative accent placed where the wall meets the ceiling, and it's surprisingly affordable to install.
The timeless accent suits most design and architectural styles, especially traditional and farmhouse homes. Paint the crown molding to match your trim so it stands out even more against the walls.
5. Build a raised garden bed
If you've ever dreamed of having a beautiful garden but thought it was too complicated or costly, think again! Building a raised garden bed is a fantastic, simple, and pocket-friendly DIY project that anyone can tackle.
All you need are some basic materials like wooden boards or blocks, easily available at your local hardware store. No fancy tools are required, just a bit of creativity and enthusiasm. The best part? Raised beds offer excellent drainage, and less weeding and they let you customize your soil mix for happy plants.
Not only is it a budget-friendly option, but you can also repurpose old lumber or recycled materials for an eco-friendly touch. Plus, it's incredibly satisfying to see your plants thrive in a garden you built with your own two hands.
6. Boost curb appeal
The outside of your home may be due for an upgrade, too. Improving your home's curb appeal can make a great first impression on guests and provide a significant return on investment if you plan to sell your house. There are a few easy ways to give the front of your home a full makeover:
Consider repainting the front door or replacing it if it's in bad shape. Choose a stand-out hue that complements the color of the rest of the house.
Place some potted plants or plant flowers near the entryway for another pop of color.
Replace the house numbers. While it may not seem like much, adding new house numbers is an affordable way to make a statement.
You shouldn't need to take out a loan to make your home feel fresh and new. There are lots of high-impact DIY projects that cost less than $500 to complete. Upgrade the fixtures and hardware in the bathroom for a modern spa-like vibe, paint cabinets or add a new backsplash in the kitchen, or spruce up your curb appeal with plants and fresh paint. By making these inexpensive upgrades, you can completely transform your house into somewhere you're proud to live.
Editors' Recommendations