What would we ever do without a coffee table? Everything from our morning coffee to movie night pizza needs a spot to sit in the living room — and requires the precise location and space/size of a modern day coffee table. So where did this nifty invention come from and how did we figure out just the right spot for it to highlight the focus of the room? Read on for our exploration of the great coffee table!
Where did the coffee table come from?
Well, it wasn't always a coffee table. First, just like in the order of how the beverages themselves became popular, there was the tea table. Originating out of convenience for tea drinkers to place their cups on between sips, the first tea tables are said to have stood about 27 inches tall. (Today's coffee tables are a bit shorter, standing around 18 or 19 inches high on average.)
Coffee tables came into existence right around 1652, when the first coffee houses opened up in London. Over time, coffee started to replace tea in the United States as businessmen developed a taste for it, but there is some disagreement as to when the first coffee table actually stood in someone's American living room. Some people say that it was around 1938, while others believe a gentleman named J. Stuart Foote claimed to have invented the modern day coffee table in 1920. Foote was said to have cut the legs off a regular table and thought the height was ideal for placing in front of the living room sofa for setting beverages or coffee cups upon. For this reason, he is thought to have named it a 'coffee table.'
(Fun fact: Later during Prohibition it was also called a 'cocktail table.')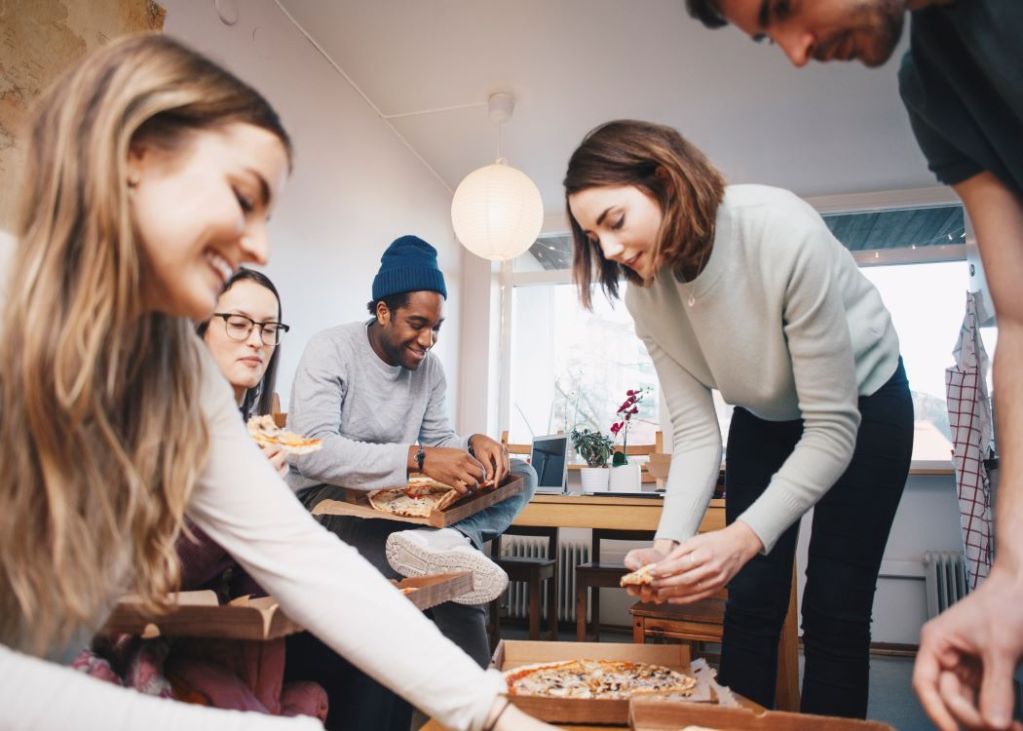 What constitutes a bona fide coffee table?
While many design changes have allowed the modern coffee table to evolve, there are standards that remain the same and give the living room staple its essential features. According to Rajat Singh, Creative Director of Address Home, "The coffee table should be approximately two-thirds the sofa's length. It should be the same height as the cushions on your sofa, or 1-2 inches lower."
Now that we've studied the origins and the basics on coffee tables, let's take a look at some gorgeous styles we found for your living room.
Come take a browse of our favorite coffee tables under $300
Interested in a new coffee table to brighten up your living room today but need some ideas? Come check out some of our favorites and see what styles fit your budget:
Ink+Ivy Blaze Wood Coffee Table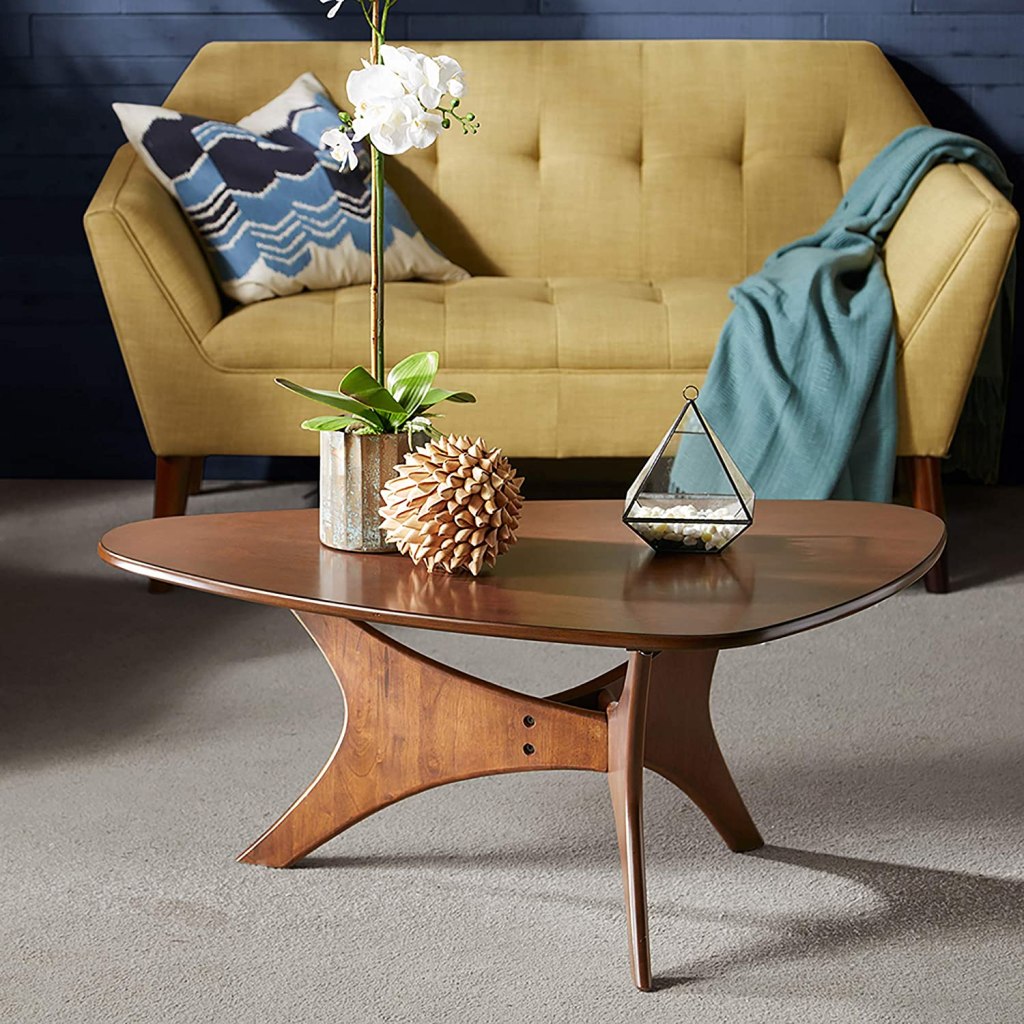 This understated but stylish modern design comprises a one-piece solid rubberwood table with a pecan finish from Ink+Ivy. Perfect for entertaining or displaying your best objet d'art, the top surface measures 40-inches by 27-inches width by 125-inches height. The whole piece weighs 28.6 pounds and requires light assembly upon delivery.
MOOSENG Lift-Top Cocktail Table

Stash your remote, books, pens, and other items inside this lift-top table for a clutter-free, sleek surface. There's also a shelf underneath and a drawer on the bottom for any other living room belongings that didn't fit in the hidden storage.
This Mooseng table has a smooth oak finish, has measurements of 46-inches by 26-inches by 18-inches, and weighs a total of only 20 pounds. It draws together modern style and the old world craftsmanship of the Shakers' simplicity, a fine match amidst nearly any decor.
Industrial Nesting-Tables Living Room Coffee Table Set of 3
These unique industrial nesting tables work together as a coffee table set of 3. Spread them out for various uses or stack them together to save space when needed. With curved edges, these nesting tables are crafted in waterproof walnut with black metal legs and a nod to the Nordic style-wise. Easy to wipe clean.
A bit of light assembly will be required upon delivery, but no worries — it will come with all the tools and instructions you'll need.
Now that you've got your new coffee table…Why not put out a new coffee table book to spark a convo or pique guest interest?
What goes better on a coffee table than a great coffee table book? Take a gander at these finds if you need something worth turning the pages for your newest coffee table book:
Underwater Dogs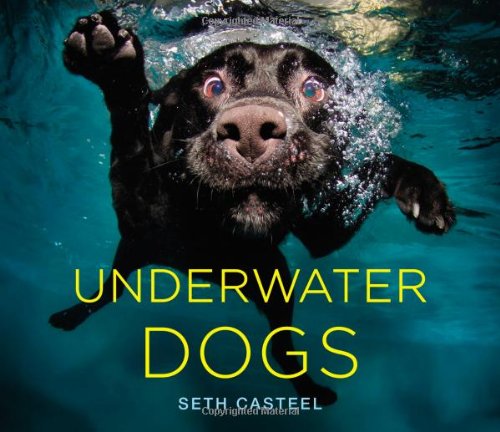 Place this in the center of your new coffee table for guests to enjoy while you get the coffee or cocktails ready. There are over 80 portraits in this fascinating book celebrating our favorite creatures doing their favorite thing – doggos swimming! Underwater Dogs by animal rights activist Seth Casteel shows the underwater view of the fun we usually only get to see from above the surface.
Maintains a solid 5-star rating on Amazon after 1,076 customer reviews.
The Japanese Garden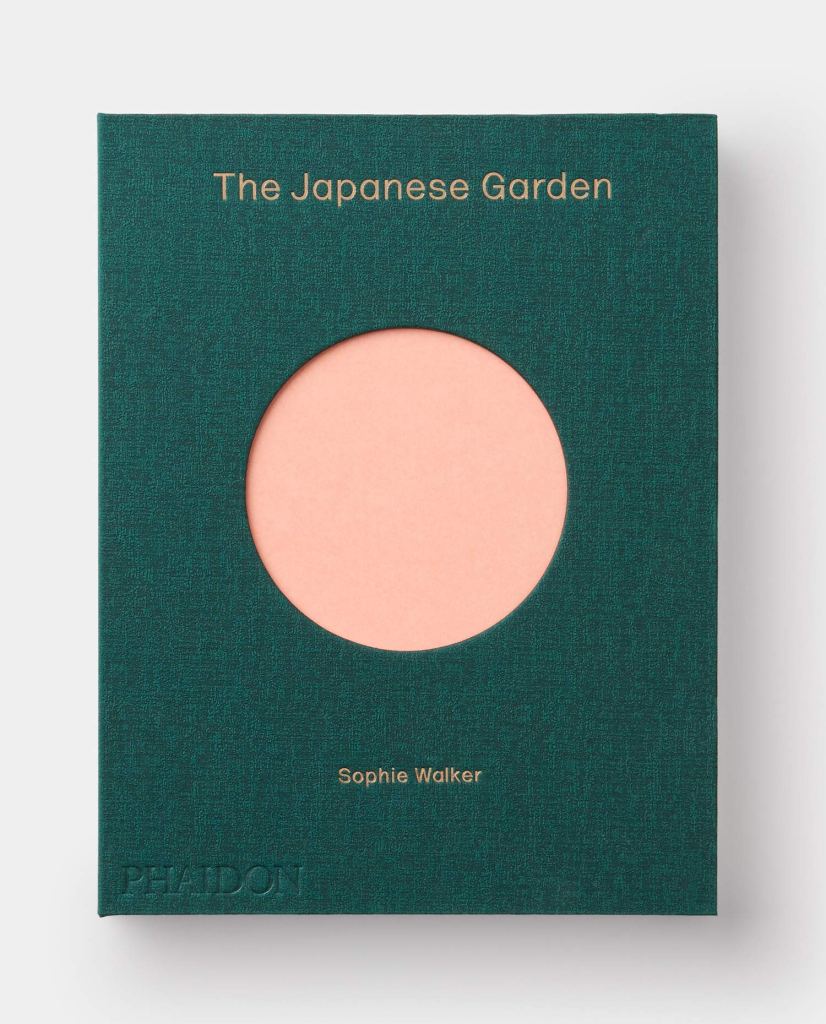 Featuring 100 Japanese gardens spanning 1,200 years, Sophie Walker walks readers through each component of this amazing genre. By naming each garden's location, period, location, and other intricate features and following up with essays from prominent artists and others, the beauty and philosophy of these tranquil gardens can be experienced by paging through the author's descriptions and historical context. Get it in hardcover or softcover.
I'll Be There for You: Life According to Friends Rachel, Phoebe, Joey, Chandler, Ross, and Monica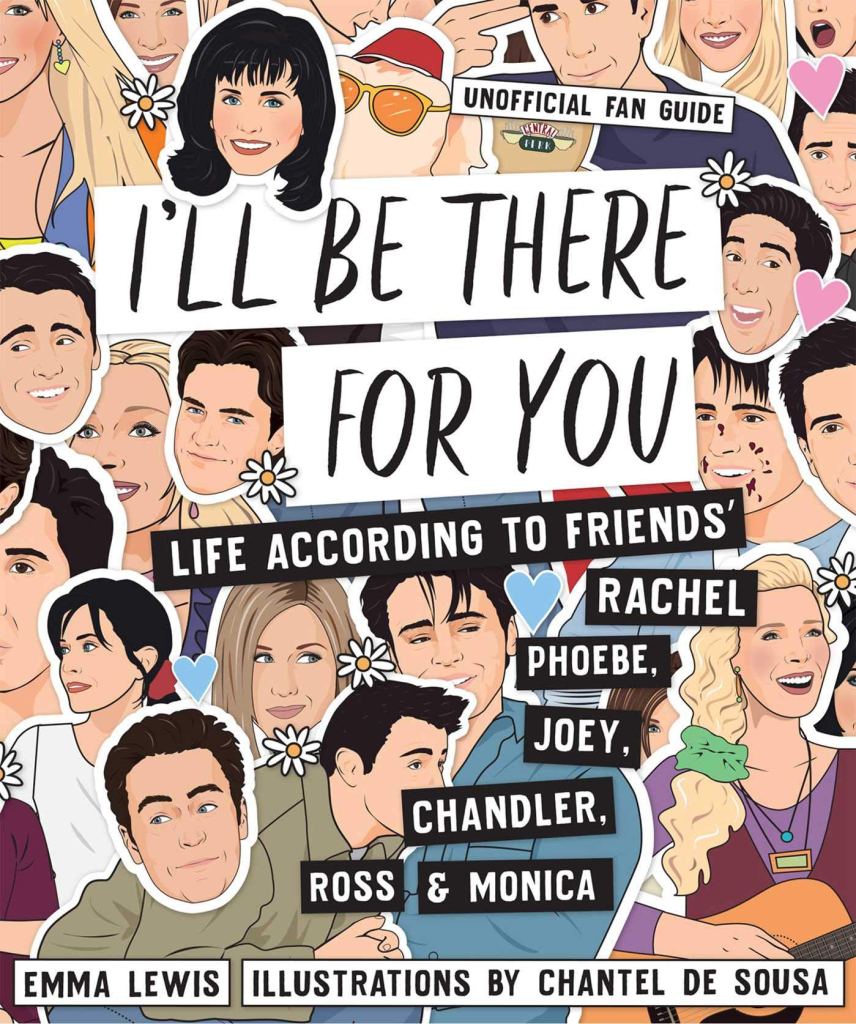 Are you a die-hard Friends fan? Time to set this book out on the coffee table in case your guests need any wise dating advice, recipes, quizzes, fashion tips, or other fun activities with the whole crew from Central Perk. Author Kelsey Miller dives into the full decade of hilarious episodes to find all the best memories, offering readers a chance to relive them as she highlights the most powerful moments.
With these ideas for coffee tables and coffee table books, you'll soon have your living room set complete and reading material planned for the rest of the summer. If you still need more ideas, check back with our home hub where you're sure to find everything you need. Happy shopping!
Editors' Recommendations