No one can deny the prominence of the coffee table in the living room, and styling it well can either make or break the tone of the room. We've consulted some experts on the matter and discovered 12 really cool ways to style a coffee table, depending upon the look you want. Come see what works for your living room:
Select one simple statement piece or centerpiece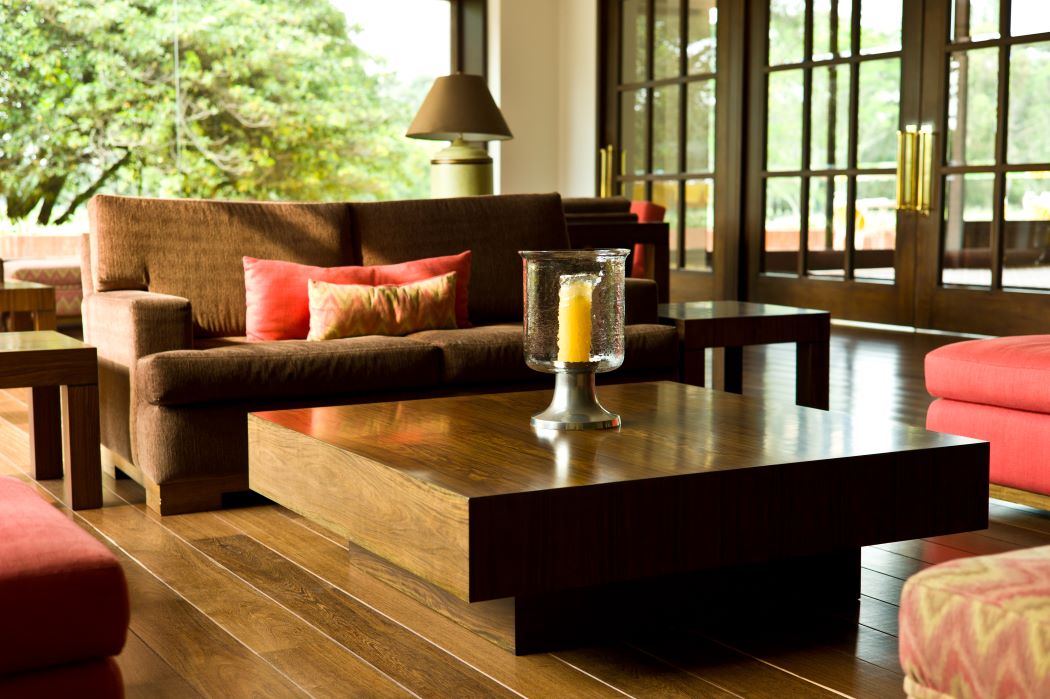 Keep things simple and chic with a single statement piece or a decorative centerpiece on your coffee table. Placed directly in the center, or off to one side, this piece adds just enough interest to a bare wood or glass coffee table. Try a vintage book, colorful sculpture, or maybe a 3D stained glass succulent from LA Glass on Etsy, available in 10 colors (we love the sky blue) and 3 sizes (we prefer the 5.5-inch variety for less than $60).
Maximize contrast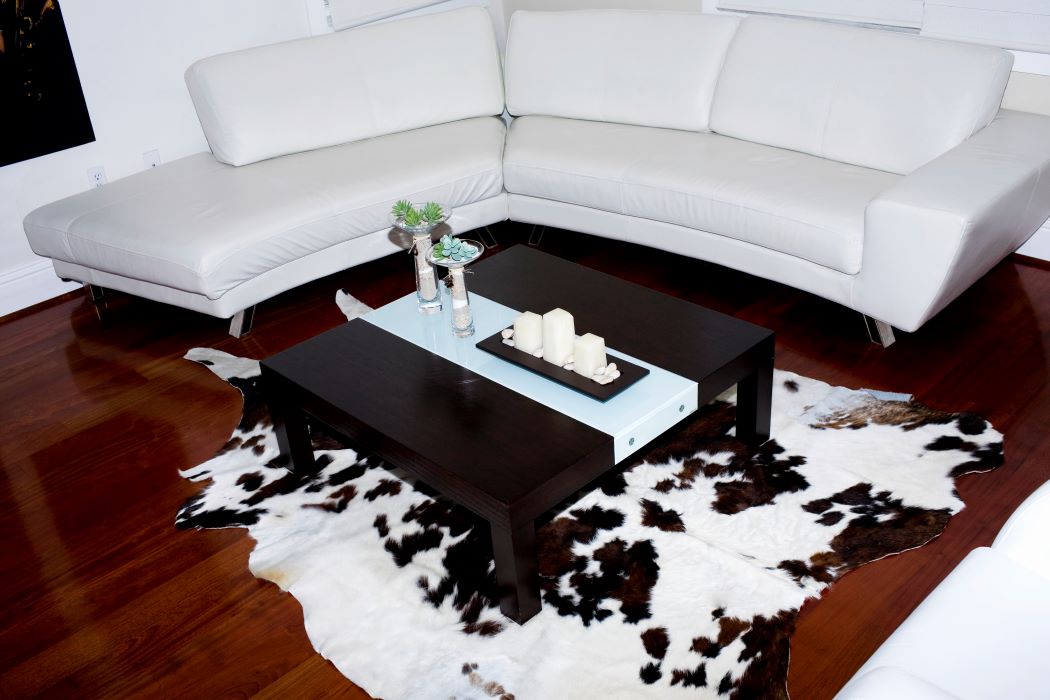 Make the most out of contrasting colors if you've got them around. Use a variety of textures (fabric, marble, plants/flowers, faux fur, or glass) with dark and light colors, incorporating as many patterns as you can without confusing the eye. Of course, if you've only got one set of contrasting elements, that can work, too.
West Elm's hard-carved bowls from Kenya offer high contrast in geometric black-and-white designs. Available in small (8″ diameter x 2.25″ H) and large (12.5″ diameter x 3.25″ H) sizes, the bowls are made of soapstone. If you have a sheer white or black scarf large enough to work as a table cover underneath, that would be stunning!
*Note, these bowls are suitable only for decorative purposes, not eating.
Use two or three tables together for optimal display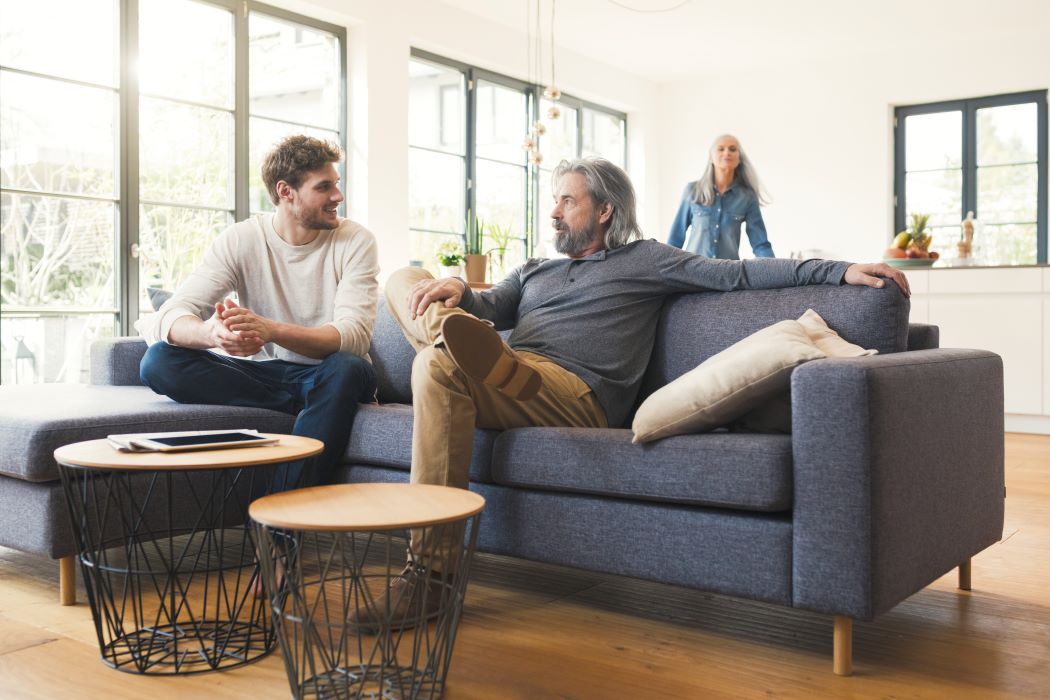 This is an interesting look that allows you to display all of your favorite accent and decorative pieces together.
This attractive 3-Piece Birch Round Nesting Coffee Table Set from Home Depot's Welwick Designs does the job for $200. (This set comes with black legs, while an alternative set is dark walnut with gold legs). The dimensions for each table are 22″ H x 15.5″ D for the largest table; 19.25″ H x 23.5″ D for the middle table; and 18″ H x 19.6″ D for the shortest table. Keep tables close together or spread apart, as you wish.
Make a grid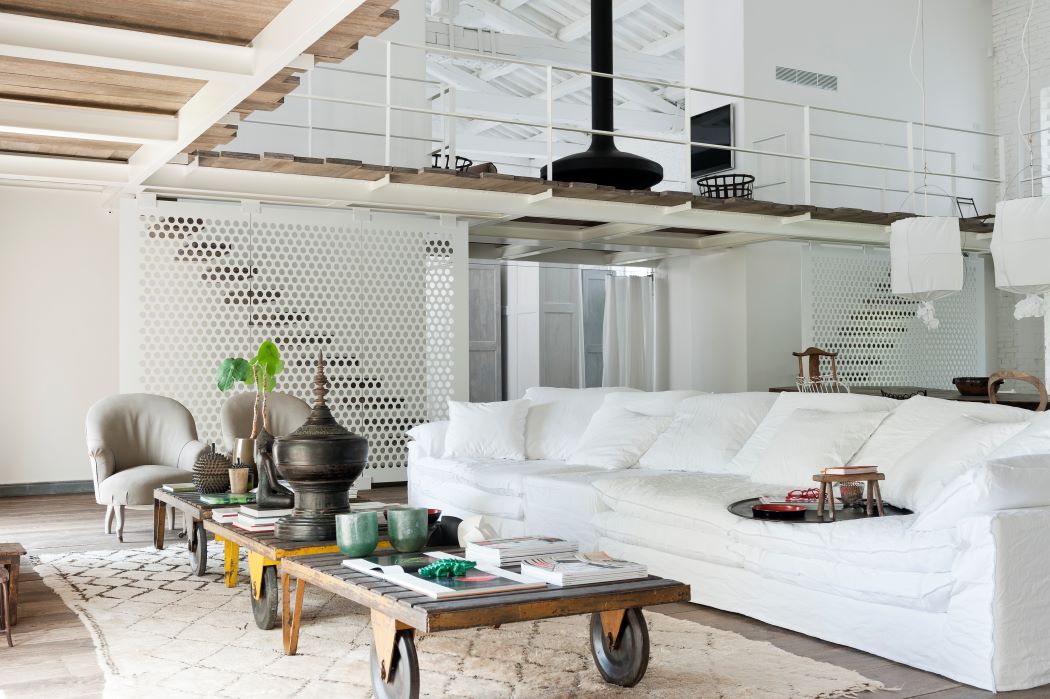 Create four equal spaces on your coffee table, each approximately the same distance from the edges, and fill them evenly with items that entertain the eye from all angles. Stacks of books with small pieces of pottery, agate stones, or other treasures should do the trick, as long as none of it overwhelms the table or section.
Not sure which books make great coffee table books? Put this one out for conversation: I'll Be There For You: Life according to Friends' Rachel, Phoebe, Joey, Chandler, Ross & Monica By Emma Lewis is available at Urban Outfitters.
Tie it together with a tray
Gather all your pieces neatly into a dual-purpose tray. The tray will keep things organized and prevent losing the remote (or other items) — at least when everyone can remember to put it in the tray. Swap out the contents of the tray for special occasions, holidays, or seasonal changes as you desire.
This White Picture Frame Tray with wrought iron handles from Pier 1 is a beauty. Dimensions are 17″ W x 2″ D x 12.50″ H, and it's easy to clean with a dry cloth. Follow care instructions carefully and store away from heat and humidity.
Add some low seating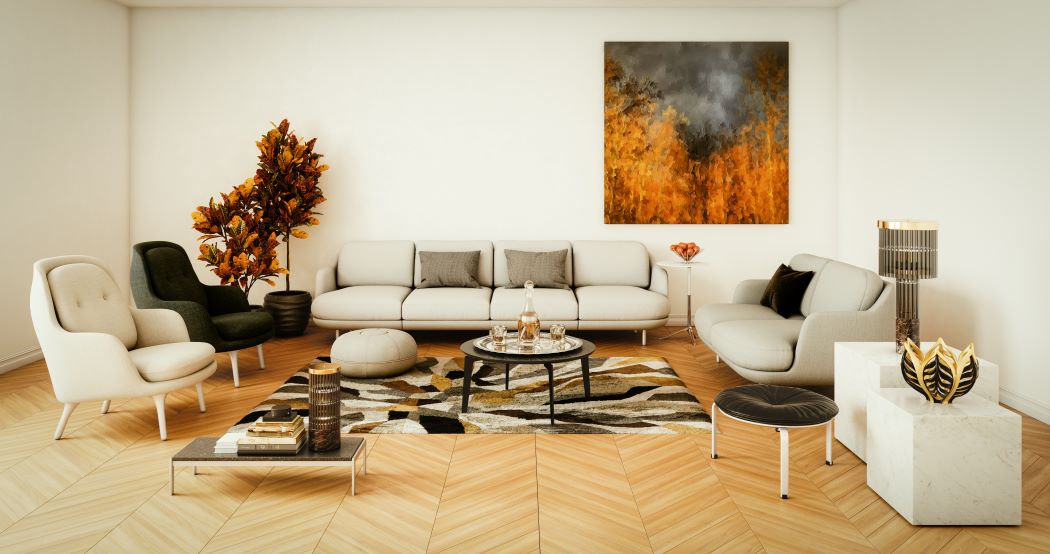 Slide some seating underneath the coffee table in the form of low stools or similar. Guests can sit close while playing board games or enjoying hors d'oeuvres.
These Nested Stools go beautifully with the Landaverde Coffee Table from Wayfair that measures 19" H x 36" L x 36" W, with the whole set costing less than $350. Not your style? This Kelton 3-Piece Brown Cocktail Table Set measures to 14.40″ H x 18.5″ W x 19.75″ D on the stools and 18″ H x 40.13″ W x 24.13″ D on the table.
Put some fun stuff out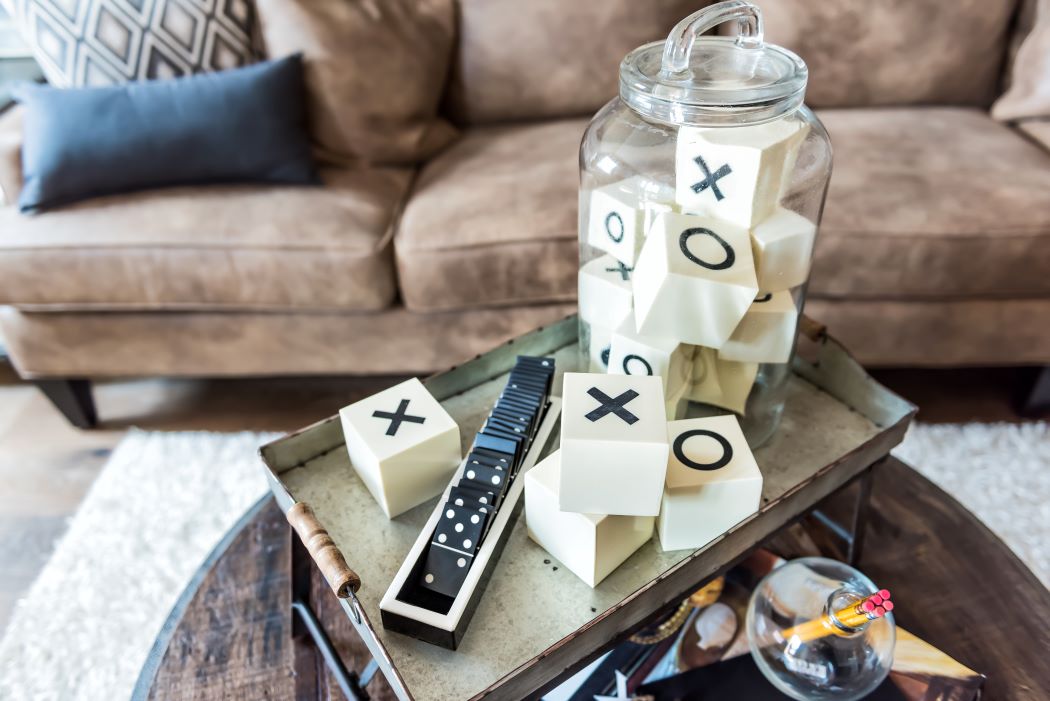 Set some entertaining gadgets and toys out on your coffee table, clearly inviting your guests to enjoy them during waiting or quiet times throughout the visit. Anything from a mini Zen garden to an old-school board game of Boggle to a jigsaw puzzle to a Rubik's Cube are fair game here.
Include a tidy box or basket to hold remotes and other clutter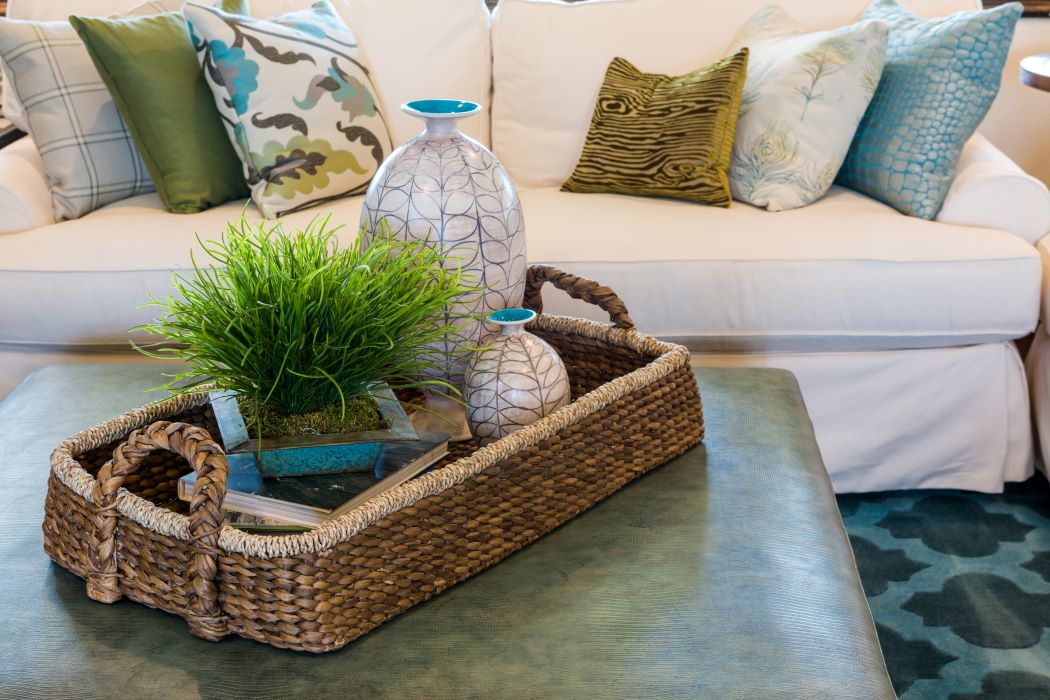 This can be something made for the job or a handy conversion, as long as it easily holds what you want it to hold.
This stunning set of six blue and white porcelain spheres sit beautifully at home in a large round basket, each one measuring 3″ diameter x 3″ D. We think your remotes and other gear could easily fit in alongside the spheres.
Fill a large glass bowl with fresh flowers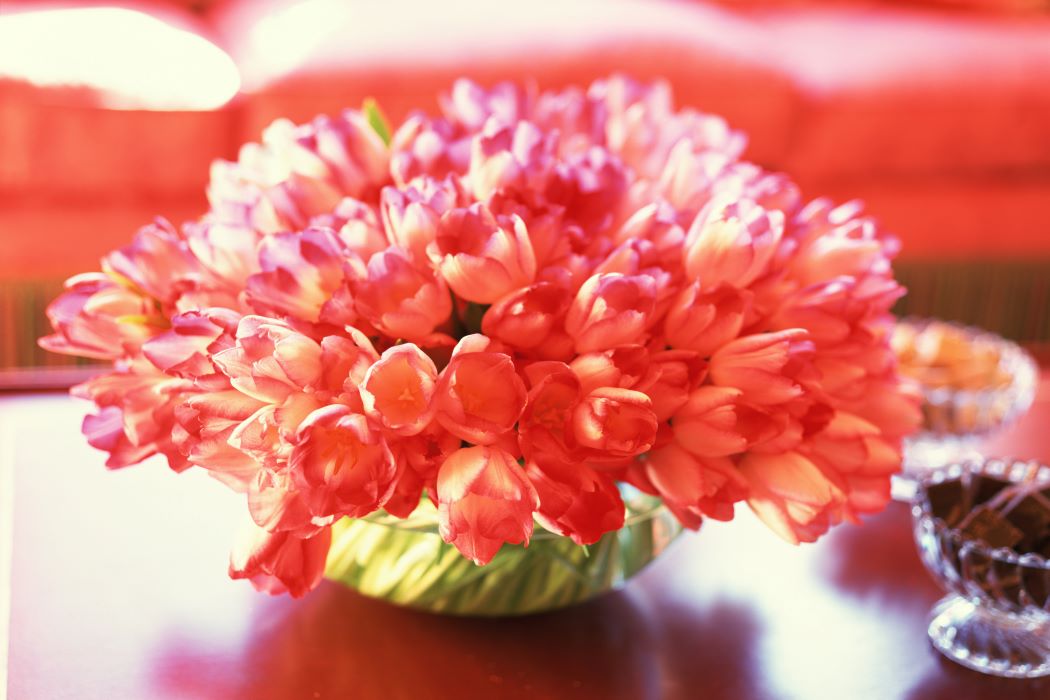 There's nothing like a fresh bowl of fragrant lilacs or eye-popping hydrangeas to welcome guests into your home. Make this the central theme or solitary piece on your coffee table for perfect measure.
Give this fresh look a thought for your next spring dinner party or just to brighten up the room. Overstock has a lovely 8-inch clear cylindrical hand-blown glass vase for under $25. Dimensions are 8″ H x 6″ diameter.
Books, boxes, and bowls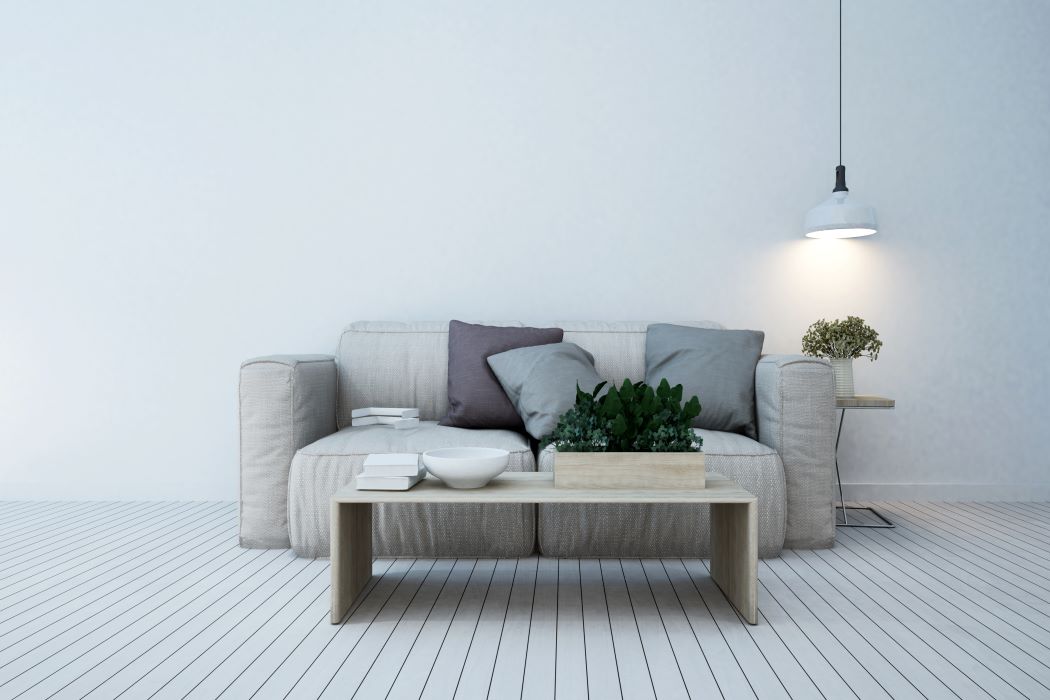 Mix and match a couple of each together to create an optimal line for the eye to explore. Feel free to use the books as pedestals to hold shorter items up higher when necessary.
Pottery Barn has a few decorative fabric boxes, with some that can hold your jewelry. A set of three is under $100, with the small book being 11.5″ W x 2.5″ D x 7.75″ H; the medium book being 13.5″ W x 3.25″ D x 10″ H; and the large book being 15.25″ W x 4″ D x 11.5″ H.
Here are a few ideas on how to make your own with a DIY.
Keep it low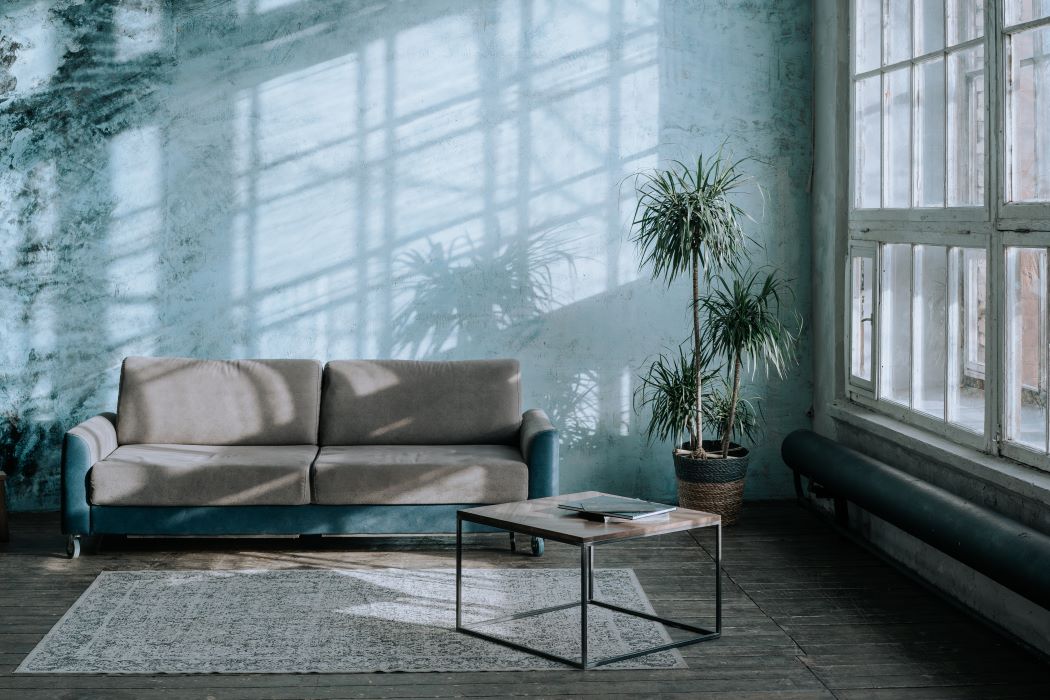 Make sure to adorn your coffee table with items that won't overpower it, or pieces that sit low enough to prevent blocking your view of the rest of the room. Want to include something a bit taller for some variation? Ensure the item is easy to see through on top, like a bouquet of painted bare branches or a dried sea fan.
Low-set pieces could include a book, a smooth piece of driftwood collected from your favorite beach, a few seashells, a conch shell, or a large white starfish. For the larger item, try this Silver Seafan from Pottery Barn. Its dimensions are 11″ W x 2.75″ D x 12″ H, it's easy to keep clean, and subtly gorgeous for less than $80.
Choose one main color with varying shades
When you opt for a monochromatic palette, pick a color you love and then choose lighter and darker shades to complement it. This can be done solely on the coffee table part of the living room, or throughout the decor in the room.
Pair some deep aqua or teal linens or pillows with these Frosted Sea Glass Hurricanes from Pottery Barn that come in large ( 8.25″ diameter x 16″ H) or small (6.75″ diameter x 9″ H). Also known as mermaid tears, sea glass works with any type of nautical theme, as well. Each one can hold a flameless pillar candle, or be filled with glass marbles.
We hope these ideas give you a place to start from in decorating your coffee table. What do you think you will choose to do? Remember to send us a picture of your finished product if you get a chance — we'd love to see it!
Editors' Recommendations