If you're itching to get started with some home improvement projects this year, you're not alone. Recent Zillow research found that a whopping 72% of homeowners are considering tackling at least one project in 2022. This isn't a surprise given all the time we've spent at home living and working during the pandemic, but some projects will increase the resale value of your home more than others. Even if you aren't thinking about selling this year, it makes sense to think about remodeling the spaces that buyers care about most.
While many think of indoor projects like bathrooms and kitchens, don't forget about your outdoor space. In fact, fire pits on patios and in the backyard can offer a massive return on investment. While they aren't the cheapest project you can take on, Realm, a renovation planning service, reported that homeowners will get around a 150% return on investment. Plus, you get to enjoy outdoor living and entertaining all year round! Here are some backyard fire pit ideas to help get your creative juices flowing.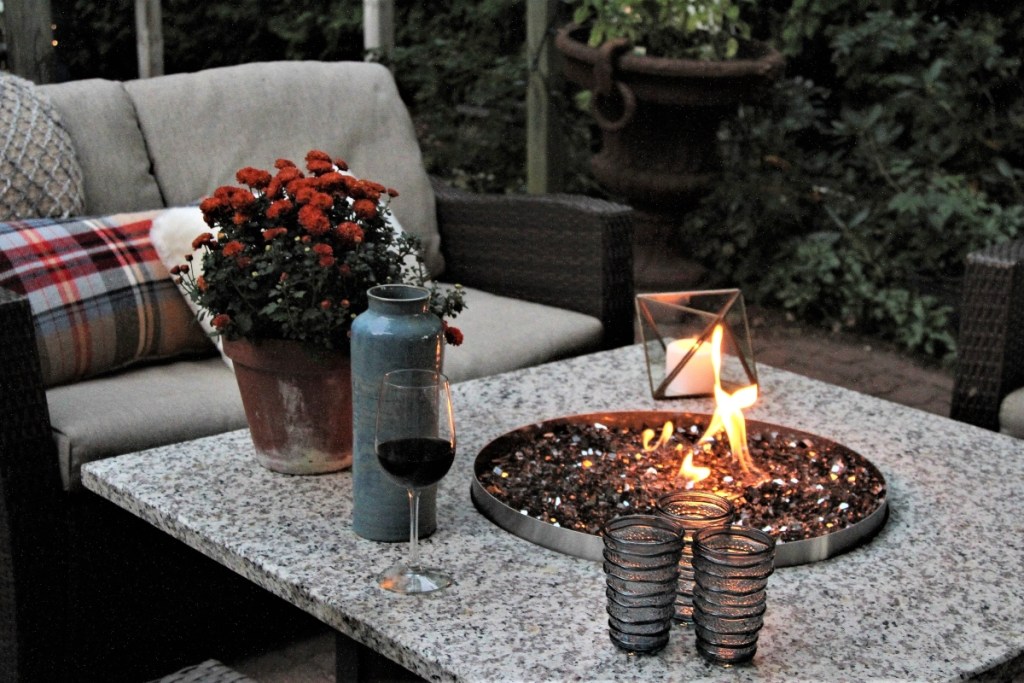 Before you get started
Backyard fire pits can be as elaborate or simple as you want to make them depending on how much space you have to work with. This is what you need to do first:
Map out exactly where the fire pit will go (experts recommend at least ten feet from your home), including any additional landscaping, hardscaping, or other amenities like a pool or outdoor kitchen. You may need to have space cleared if you have a heavily wooded area.
You also want to consider whether the fire pit will be in-ground or built into a larger hardscape, and any resulting safety concerns, so you can plan ahead and not have surprises as it's being installed.
Check out any local ordinances and your homeowner's insurance policy in advance of breaking ground, just in case there are any restrictions.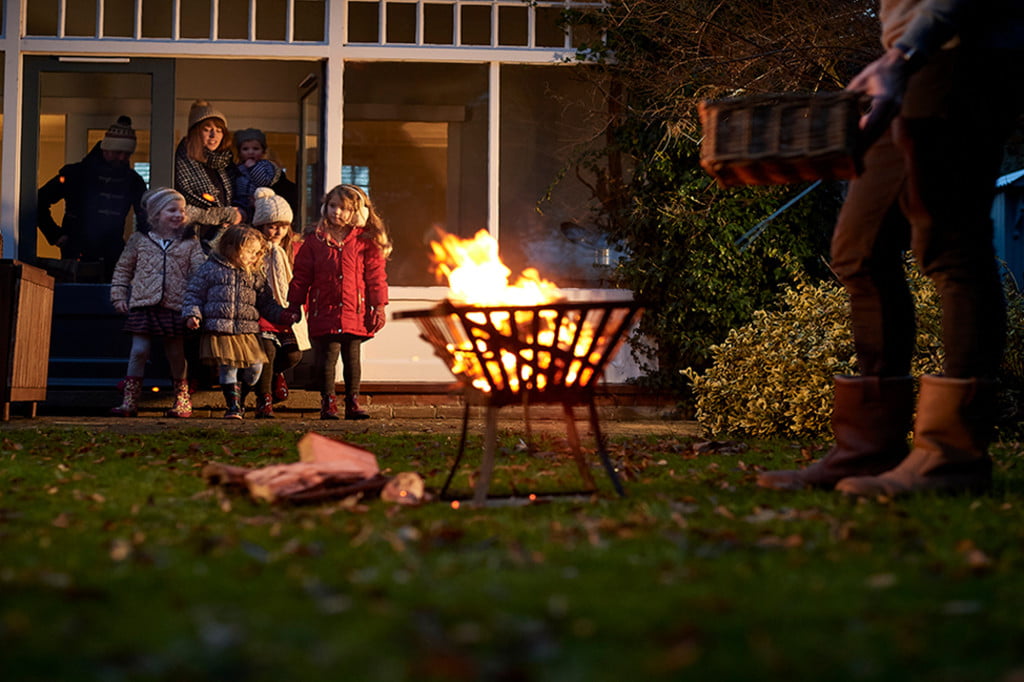 Considerations for the most ROI
Plopping a fire table and some chairs in your backyard won't give you the return on investment you're looking for when selling your home, so you need to budget for a project that will wow future homeowners. If you want a more private area, you can use boulders, decking, privacy walls, or landscaping to block off the area from neighboring views. As we mentioned above, nesting your fire pit next to an outdoor kitchen or bar area or near a water feature will only increase the value. Depending on your design style, you may also want to add a paver patio, decking, or other stonework underneath to give you space for chairs and other furniture to place around it.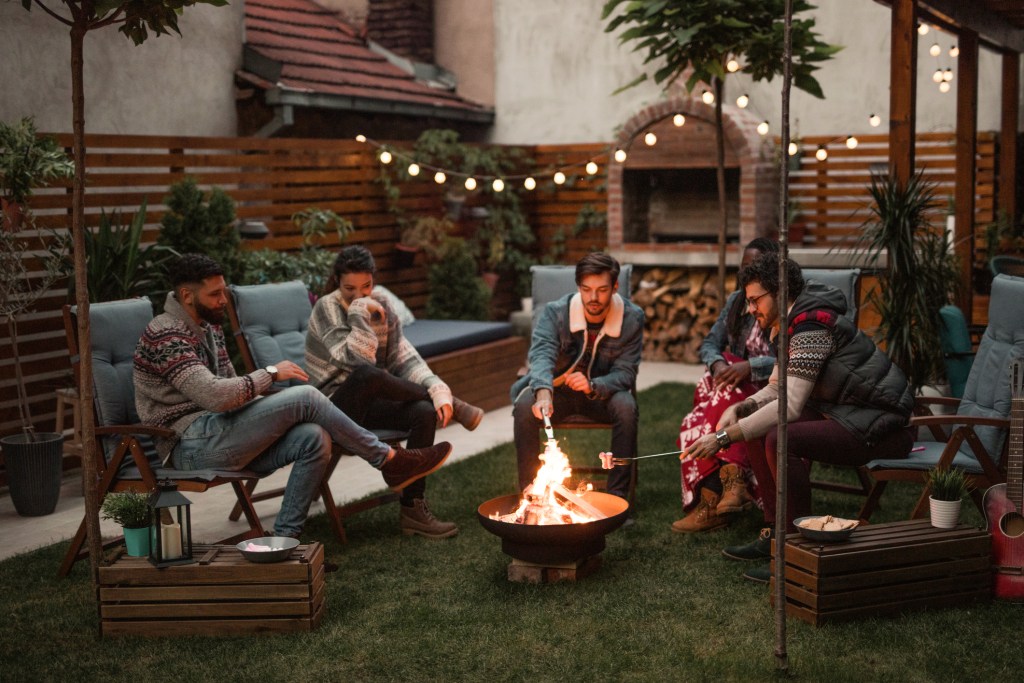 How much does it cost to install a fire pit?
The answer is that it really depends. According to HomeAdvisor, it can cost anywhere between $300 and $1,400.
If you're installing all the materials yourself, you'll save a lot of money on labor, but as with any semipermanent structure, you need to know what you're doing. The cost to run your fire pit also depends on whether you're using a wood-burning pit or one that runs on gas or canned alcohol gel fuel. It's best to talk to an expert about the pros and cons of each and the cost over time of each to determine which is the best one for you.
The goal with any home improvement project is to do it in a way that makes people want to tuck in and stay awhile. This goes especially for any outdoor area you are looking to turn into an entertainment space. Be thoughtful about the type of furniture and decor you purchase to go around the fire pit. Choose sofas, chaises, and chairs with comfort in mind. From there, decorate with throw pillows, outdoor area rugs, and blankets for cold spring nights. The goal is to get people picturing themselves spending time curled up around the fire, which will ultimately help sell your home in the end.
You also want to keep safety in mind, so install proper outdoor lighting around the fire pit so people walking by don't trip or fall; it should give off enough light that you can spend time outside after dark. If you have kids, make sure you talk to them about safety around the fire pit, and have a cover available that you can place over it when it's not in use. This is also something you want to highlight when you sell your home so that potential buyers will feel comfortable knowing the fire pit area was built and maintained with safety in mind.
Editors' Recommendations