With the year 2020 just passing the halfway mark, the stylistically savvy among us have already turned an eye toward 2021's future home design trends and beyond. And while some of today's looks have long held their own amidst the throngs of passing trends, it's time to bid adieu to a few that simply won't have a place in the households of tomorrow. To add their proficiency to the conversation, we found experts ready to describe which home decorating trends 2021 should kill off forever. Let's see what they, and others, imagine for the homes of our future: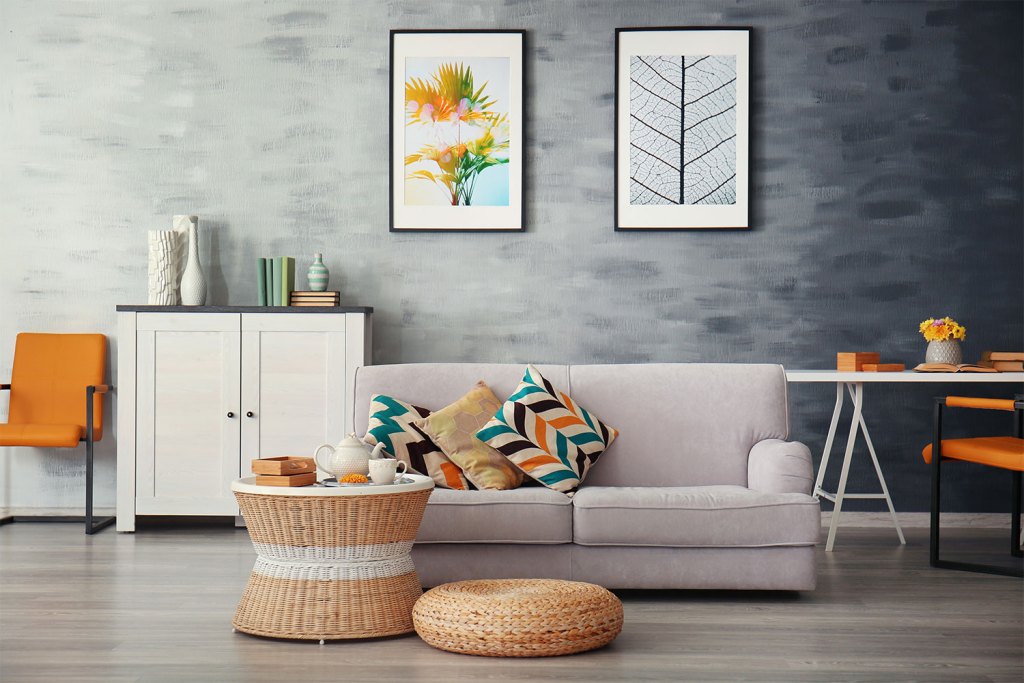 Design experts chime in on what's soon to be out
For anyone considering redecorating their home, picking up a few new pieces of home decor, or perhaps just sprucing up what they already have, it's important to stay on trend for a contemporary look. But how can someone achieve that with everything else on our schedule these days? By consulting the experts, of course! To keep up with the latest trends in the home design industry, you need look no further than our two featured designers du jour, Jessica Harris and Chelsey Brown. These ladies set the standard in what's to come, and aren't afraid to share their visions on the future of home decor.
According to Harris, several popular styles have already worn out their welcome. For example, the shabby chic look, says Harris, who is an interior designer at Living Spaces, will soon be swapped out for a cleaner and more minimalistic 'bohemian chic' style. She describes this look as, "Mixed woods and metal, greenery, shag rugs and throws," and having a, "less is more" mentality." This look can be achieved by tossing out the extra bling, mirrors, and rhinestones of your shabby chic decor and pulling in a few chic, simple components instead. The rugs, throws, greenery, woods, metals Harris favors, as well as other similar pieces, are easy to find online if you visit the right sites.
Additionally, Harris would prefer several other styles remained in the past as well, including chalkboard walls, nautical decor, and Edison bulbs. The chalkboard wall trend, convenient and fun though it may have been, is no longer as interesting as it once was. Harris recommends putting away the chalk and old school classroom erasers, and replacing them with a cork board instead. She likes cork boards since they're so, "eye-catchy, warm and easy to install," plus "cork goes with everything and makes for a much cleaner option."
In regard to the nautical themes, while we do recognize that the beach is always a blast, Harris indicates that it's also true that the nautical theme is a thing of the past. Harris explains that obvious nautical decor like anchors and boat oars has been "overused, and the look, overall, is, "too easily made kitschy." She advises that instead, we should use beachy textures and colors in our homes.
Highlighting the allure of exposed lightbulbs, the Edison bulb trend was considered inspiring vintage decor that attracted a lot of people. That's because it possesses both charm and simplicity. Now, however, it's time to move forward. To advise on this change, Harris says the following:
The exposed lightbulb trend was here for a hot minute, most notably because of its undeniable, authentic vintage charm, but as we see with many trends, it's on to the next one. If you're in need of a refresh, but you want to keep the simplistic, no-lampshade charm of Edison bulbs, opt for the 'no-shade' shade. Lampshades made of glass, organza and other see-through materials will place a higher amount of emphasis on form over function while still remaining simplistic to the eye.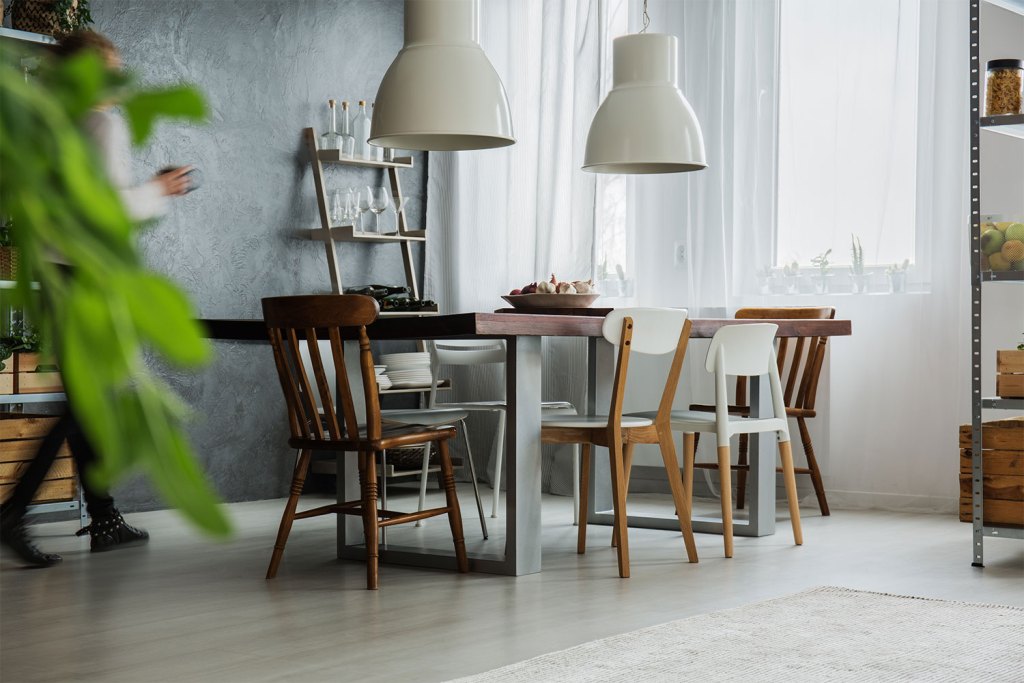 Meanwhile, Chelsey Brown, the founder and editor of CityChicDecor.com and author of Rental Style: The Ultimate Guide to Decorating Your Apartment or Small Home, is also known for her innovative and top shelf design ideas on the look of current and future homes. Brown insists that, first and foremost, matching furniture has got to go. According to Brown, matching furniture sets is a trend you won't see in two years time. She notes that dreary matching furniture sets can make the room dreary — and she's no fan of tufting either. To clarify, Brown explains that:
Matching furniture sets will definitely be a big no-no two years from now. It's already starting to become a trend that renters and homeowners are staying clear of. Matching furniture sets can create dullness in a space and leave a room without character. Another trend that will definitely be out of style in two years is tufted headboards. Or anything tufted for that matter!
This means taking your matching furniture sets (yep, that hand-me-down dining table needs to go) as well as your meticulously tufted upholstery to a back room (or getting rid of it altogether) and opting for a look both Brown and Harris would approve of: a smoother, minimalist look that reflects the simplicity of the future in style.
Are you ready for the home designs and decor of tomorrow? We hope you'll take the guidance from our featured experts to heart as we head into 2021, and be sure to come back soon for some more tips — happy decorating!
Editors' Recommendations