Your entryway gets more foot traffic than any other part of your home. It is a place that collects dirt and clutter like no other. If your entryway feels overrun with shoes, jackets, umbrellas, and more, it may be time to look into an organization unit to make your entryway more functional and clean. The main thing to decide when it comes to entryway storage is between an entryway shelf and an entryway wall organizer. There are key differences between these two additions; choosing one that will best suit your needs all depends on your lifestyle.
What's the difference?
When you first hear about these two types of pieces, they may sound the same. A shelf is basically a wall organizer and vice versa, right? Well, they are actually quite different and have unique features that define them as their own.
Everyone knows what a shelf is. It is a piece of furniture, usually wooden and sometimes metal or plastic, that has multiple shelves for storage. When it comes to entryway shelves, however, they are a bit different than your normal, massive shelf that you may be thinking of. An entryway shelf is one shelf, attached to the wall. These shelves typically have one flat shelving piece on top with small, individual shelving units in a row just below. Near the bottom of the shelf is a set of hooks for added coat storage. This type of organization unit is almost always made out of wood that is either naturally finished or painted to match your style and design.
A wall organizer has the same goal as a shelf, to make your entryway less cluttered, but it looks slightly different. A wall organizer comes in many designs but the concept of one is typically the same. It is a flat piece of material that hangs on your wall like a picture frame but features baskets, pockets, hooks, white boards, and more. The specific features on any given wall organizer is unique so you will have to choose one that best suits your storage needs. Most wall organizers typically have wooden board bases with varying metal pockets and hooks, like The Spruce notes. Others are made entirely out of sturdy fabric with built-in pockets for ample storage.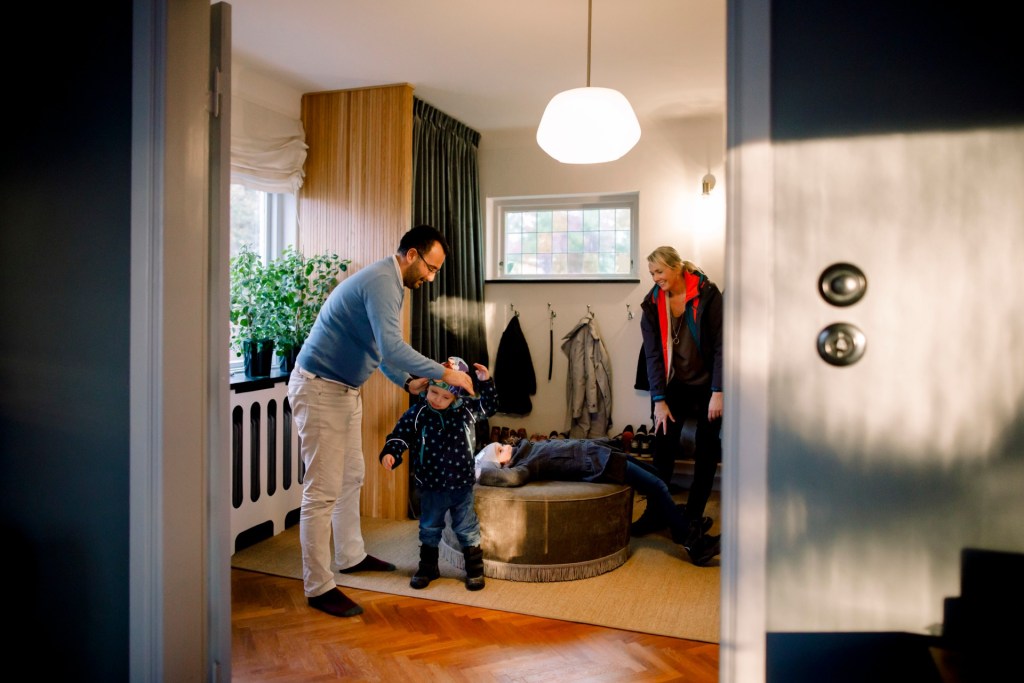 Entryway shelf: The pros and cons
The New York Times says a shelf "holds plenty but it's not so large that it accumulates lots of clutter." A shelf is a great option to make your entryway feel more organized and put together. It is designed to declutter and celebrate your space.
Pros of an entryway shelf:
Hangs on the wall, out of the way
Features hooks for jackets and hats
Comes in many wooden designs
Cons of an entryway shelf:
Cubby storage can typically only hold small items
Confined shelving space may make storage difficult
Typically only available in wooden finishes (not many material options)
Entryway wall organizer: The pros and cons
A popular one like HGTV shows is a wall organizer with a chalkboard. A wall organizer is all about keeping everything in order. They have great, varying options to best suit your design needs and lifestyle.
Pros of a wall organizer:
Hangs on the wall, out of the way
Available in varying styles and materials
Completely customizable to you
Available with white boards for reminders and notes
Features hooks, bins, shelves, and more
Cons of a wall organizer:
Can sometimes look cluttered
May not be as sleek as a wooden shelf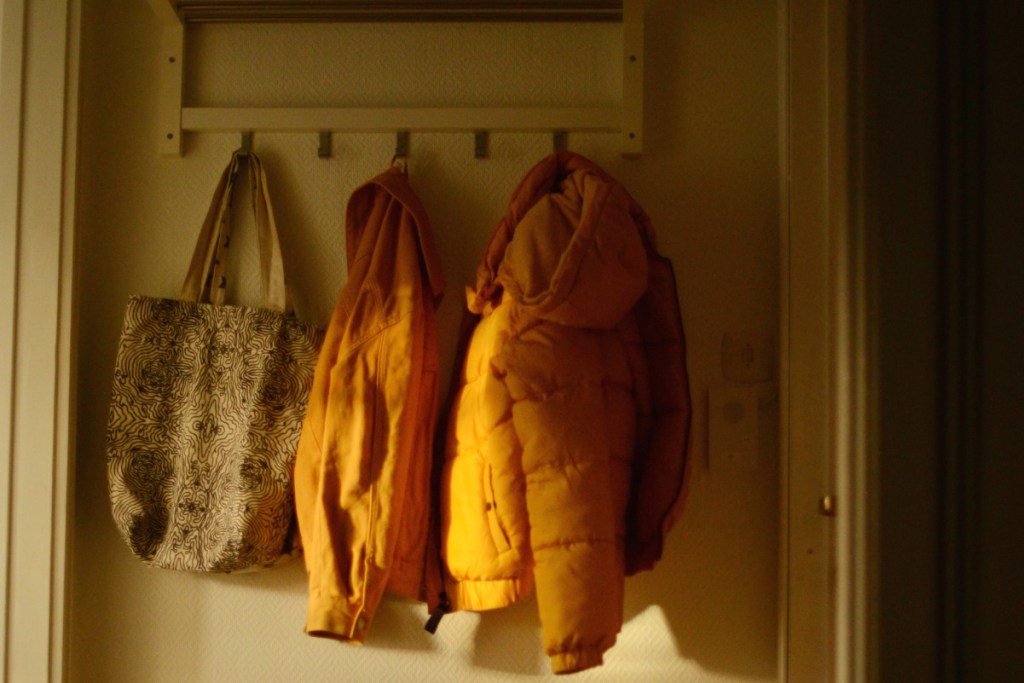 Which is best for you?
When it comes to choosing between a wall organizer and a shelf for your entryway, you can't really lose with either. However, one may suit your lifestyle a little better than the other.
Entryway shelves are great for:
Couples or individuals who need less storage
People who love sophisticated wooden looks and designs
Families with kids who have an accompanying storage unit like a shoe rack, bin, or basket
Entryway wall organizers are great for:
Families with kids who can use the extra storage for toys or homework and utilize white boards for notes and reminders
Anyone who would love to have a personal organizer in the front of their home
As you can see, there are many advantages to adding one of these amazing storage units to your entryway. They both hang on the wall so you won't lose any floor space and are available in a variety of unique designs. No matter what your lifestyle is like, you will be able to find one that declutters your entryway while still looking elegant and beautiful.
Editors' Recommendations