This is the time of year when a cozy space is welcome. The temperature is dropping, the days are getting shorter and the nights longer, and the holidays are slowly approaching. It's the perfect time to look at redecorating or adding elements to your home to give it a warm, cozy feel. One room where this is most important is your bedroom. It's a space where you go to get away from it all and recharge your batteries for the next day.
There are many ways to design a cozy bedroom but these are the five that you can implement immediately to transform your room into the winter oasis you deserve.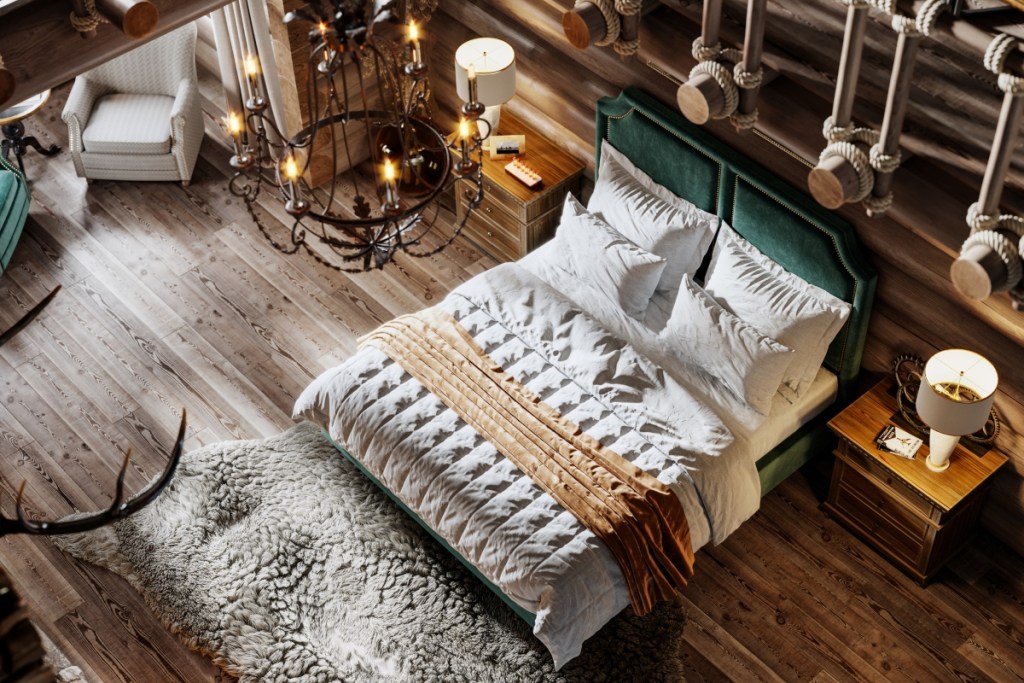 Use textiles to create a warm cozy bedroom
We love all things hygge — a term derived from Danish culture that means all things cozy and comfortable. This means plush blankets, candles, fires, and soft textiles — and the bedroom is a perfect place to do this. We suggest finding bedding that suits a hygge lifestyle like this one from Williams Sonoma. The velvet will keep you warm on cold winter nights. While it comes in five colors, we love the moss green for its rich tone.
We also recommend filling your bed with different-sized pillows, so you can use certain ones for movie night, reading, or propping you up while you work from the comfort of your bed. For the ultimate luxury, we adore these cashmere and wool accent pillows, also from Williams Sonoma.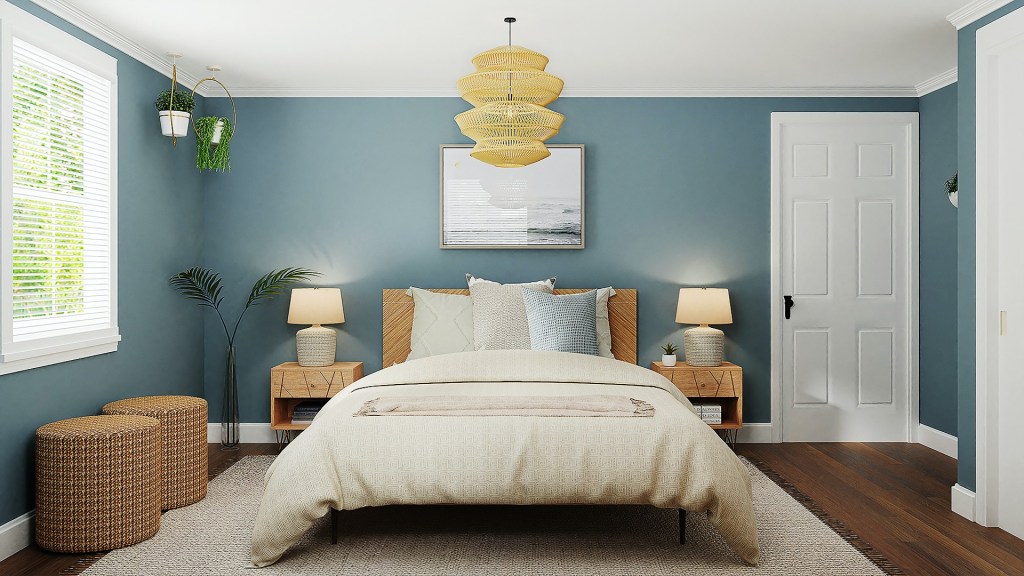 Lighting can help pull off a comfy bedroom in winter
Coziness is all about the lighting, especially in the bedroom. There are a few ways to add lighting that will give you that lived-in, tranquil space you need. One idea is to fill your dresser and bedside table with candles of all shapes and sizes. We love going monochromatic for this and using only ivory candles, but with several metal and wood pillars to complement the look.
Any light fixtures you have in the room (we adore chandeliers in a bedroom) should have a dimmer switch to set the mood, whatever that means to you.
Find a cozy rug
Rugs can transform a neutral, stoic bedroom into a cozy space. We love shag rugs in bedrooms to not only create a soft place to land but to offer the coziness you need from head to toe. They don't need to be expensive but can immediately make the bedroom feel more centered and warm.
Pay attention to the walls
Paint and wallpaper can immediately make your bedroom feel cozier. We love dark colors like charcoal grey, midnight blue, or hunter green to give the room the comfort it needs during the long winter months. If you're worried about it being too dark, you can lighten it up with curtains, rugs, or duvet colors in neutral tones to offset the darkness.
Use natural materials when possible
We love using natural materials in decor like wicker, stone, and wood wherever possible. Nature is built-in cozy, so hanging wood shelves with tons of books, a wicker basket for throw blankets, or lamps with natural fibers can bring an element of the outdoors inside to make you feel peaceful and one with nature. We love these wicker and wood lamps from Birch Lane for either side of your bed.
These are just a few ways to bring all the coziness into your bedroom to get you through the winter (and the holidays if you're hosting this year). Keeping lots of different textiles, fibers, and materials in the room helps to add character without overdoing it to the point of excess. Pick a couple of places (maybe a feature wall or the bed itself) and really splurge on adding in rich, decadent items and then leave the rest of the room more minimalist. It will help you balance out the room and not make it feel overwhelming.
Once your bedroom is at the coziness level you deem appropriate, don't forget to splurge a little on yourself. Buy a plush robe, some fleece slippers, and a pair of silk pajamas to give you a feeling of being away on a hotel weekend without ever leaving town. Why not spoil yourself in a place where so many of us spend so much of our time relaxing, catching up on our beauty sleep, and getting ready at the beginning of the day? It just makes sense to treat yourself, both on the bedroom decor and on making you feel cozy in it all year round.
Editors' Recommendations