If you're having trouble sleeping or are looking to elevate your bedroom decor, silk sheets are the perfect solution to enjoy a pleasant and upscale sleeping experience every night. Pamper yourself while you sleep with our favorite silk sheets.
If you suffer from allergies, silk sheets may be the solution to your sleeping troubles. This hypoallergenic fabric repels dust mites, fungus and mold to help you breathe better at night and reduce skin sensitivity. Silk sheets also happen to be the best kept secret for beautiful hair and skin. Unlike cotton, silk doesn't absorb humidity. Instead it leaves all the moisture in your hair and skin so you rise to a glowing complexion and shiny tresses. We've compiled a list of the best silk sheets for you to find your favorite set.
Thxsilk Silk Sheets 
Best overall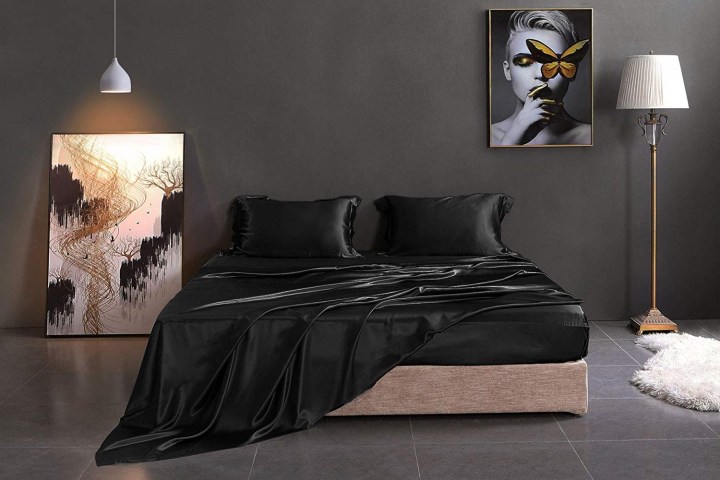 Made from 100 percent top-grade mulberry silk, Thxsilk sheets are crafted with the highest quality to provide the most restful night's sleep. This high thread count sheet set includes 1 flat sheet, 1 fitted sheet and 2 pillowcases for incredible smoothness and luxury.
Mulberry Park Silks Sheet Set
Most comfortable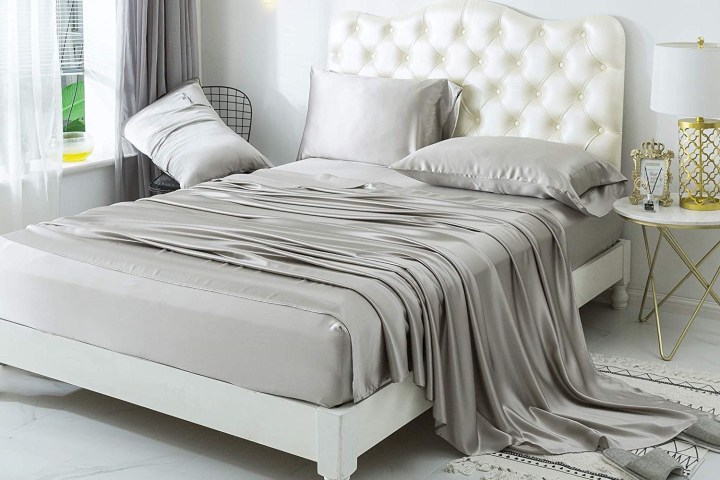 Ultra-softness and breathability make the Mulberry Park Silks Sheet Set the most comfortable bedding to enjoy a smooth, silky slumber every night. Feel the difference of top-grade, dense silk against your skin for the most enjoyable and beautifying sleep you've had in ages.
LilySilk Silk Bed Sheets
Best for warmth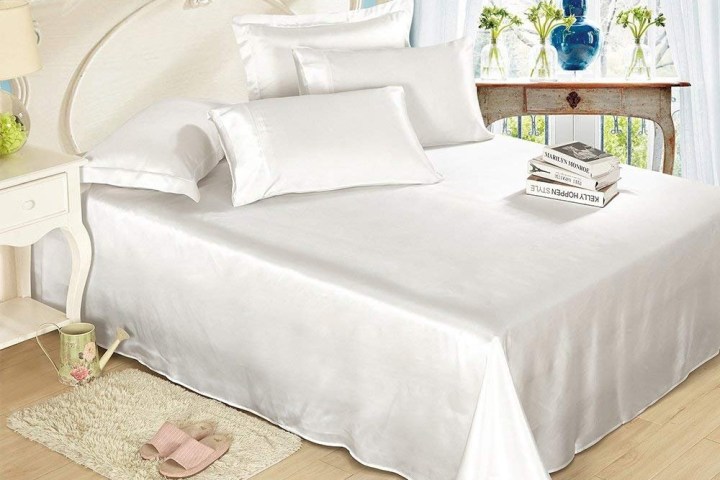 With superior heat insulating properties, the LilySilk sheet set is the best way to naturally regulate body temperature while you sleep. Keep warm during cold nights and enhance your sleep with the serene feel of silk against your skin.
Indulge in the lavish feel of fine silk sheets for an elegant and deeper relaxation that improves your health and even your appearance. The silk sheet sets on our list will look opulent in your room and will feel pleasing while you sleep.
Editors' Recommendations