Sateen sheets offer the best features of both cotton and silk. Cotton fibers are woven in a silk-like pattern to produce the ultra-soft shiny material famous for being as durable as a traditional cotton sheet.
What's the difference between satin and sateen? Satin is almost always made from 100% silk thread whereas sateen is generally made from 100% cotton. It is also machine washable, whereas satin usually needs to be dry-cleaned.
California Design Den Sateen Sheets
Best sateen sheets overall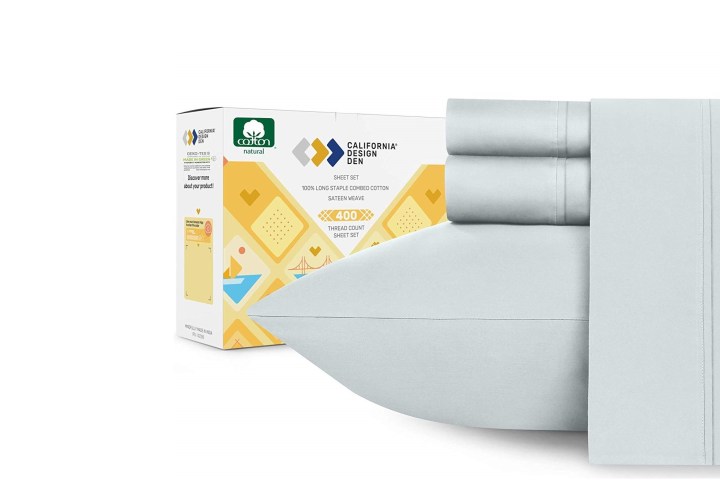 Featuring 400 thread count made from long-staple pure cotton, the California Design Den sheet set is certified eco-friendly and imported from India. It is designed to fit deep mattresses up to 16" for a luxury feel that stays in place overnight. If you love sleeping in ultra-soft sheets that won't shrink after washing, these sheets are perfect for you.
Feather & Stitch Striped Sateen Sheets
Best striped sateen sheets
Experience the cozy comfort of luxury with the Feather & Stitch 500 Thread Stripe Sheets made with 100% cotton. Some of the finest options we found, these sheets get softer with each wash. Fully elastic 18-inch-deep pockets accommodate both deep and pillow-top mattresses. Included are a pair of pillowcases featuring a discreet side-envelope closure for a clean design.
CGK Unlimited Cooling Combed Cotton Sheets
Best cooling sateen sheets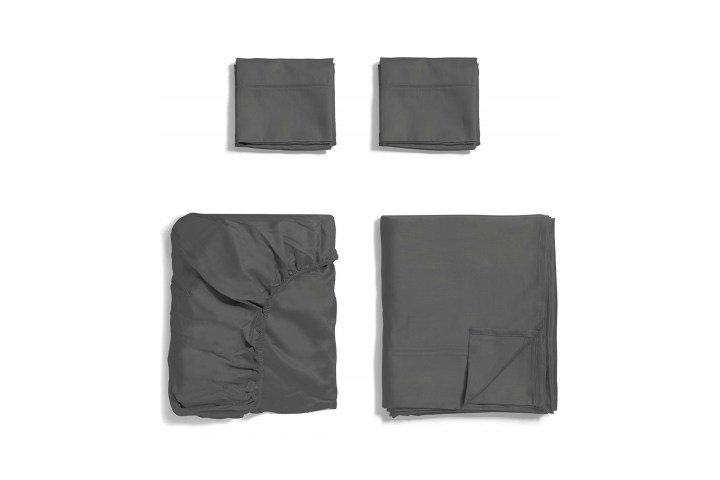 Maintain a comfortable temperature overnight thanks to the cooling qualities of the CGK Unlimited Cooling Combed Cotton Sheets. Made from quality textiles, these cotton sheets provide a luxurious and breathable feel unlike any other.These sheets and pillowcases are environmentally friendly, hypoallergenic, and won't fade wash after wash.
The shiny, silky appearance of sateen sheets is what makes them attractive and also hypoallergenic. The mildew-resistant sheet sets on our list are perfect for anyone who has trouble resting due to allergies. Enjoy the softness and lustrous sheen of sateen for a great sleeping experience every single night.
Editors' Recommendations