If you run warm at night, you know how frustrating it can be to wake up in a pile of sweaty sheets. Not only can it impact how much sleep you get but it can affect the quality of your sleep as well. The good news is there have been many advancements in bed sheets and sheet materials to help you stay cool and comfortable. Gone are the days of tossing and turning or sticking one foot out to regulate your body temperature. Here are our favorite bed sheets for hot sleepers that will help you wake up dry and refreshed.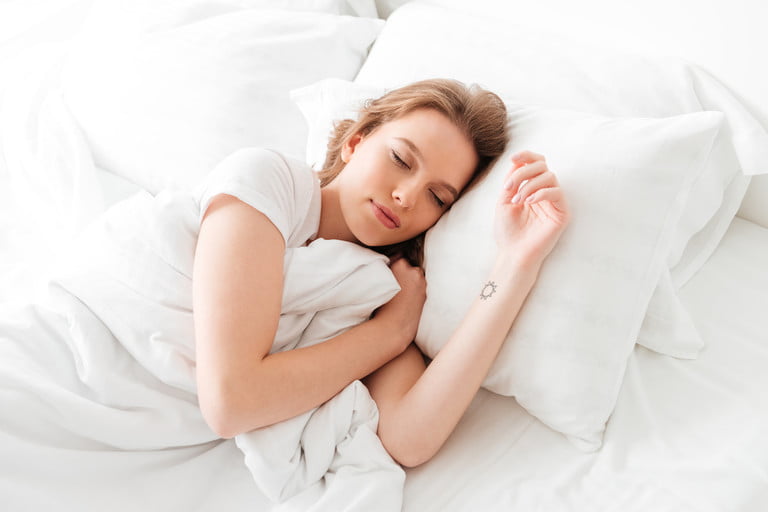 What is the coolest material for bed sheets?
It's important to understand which materials will help you stay cool and dry. Linen, percale, and eucalyptus fabrics tend to be the most moisture wicking and will keep you at an even body temperature all night long.
Linen is a breathable fabric and will trap less heat than, say, a cotton or flannel sheet.
Percale sheets have a tighter weave than most, making them feel crisp and cooler than other fabrics.
Eucalyptus sheets help regulate your body's temperature and are "hypoallergenic and resistant to bacterial growth," according to Heathline.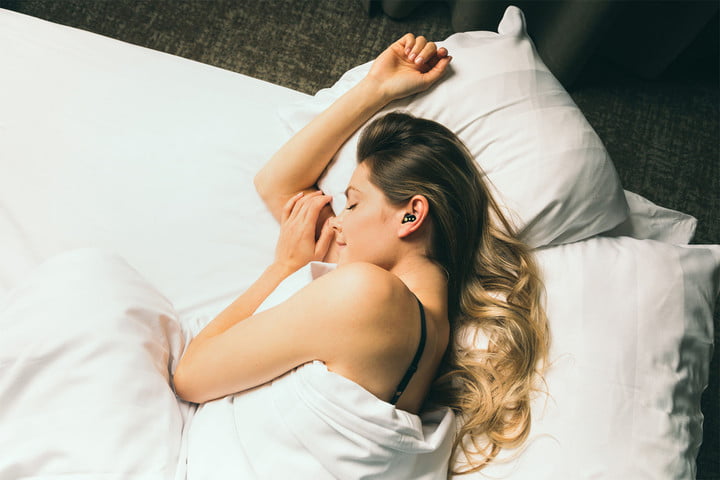 What sheets do you use for hot sleepers?
Brooklinen Linen Core Sheet Set
If you want a seriously luxurious sleep, you have to check out Brooklinen products. We love their Core sheet set for these reasons:
Made from 100% linen
Lightweight and soft
Washes like a dream
Comes in a variety of colors
Buffy Eucalyptus Sheet Set
Another ideal option for hot sleepers is this sheet set from Buffy. Their eucalyptus sheet is made from "300-single-ply-thread-count sateen-weave fabric woven from lyocell fiber," and they are amazing because they're:
Made from natural materials
Cool to the touch and naturally breathable
Moisture wicking
Come in a variety of colors
Slumber Cloud Essential Sheet Set
Slumber Cloud makes it their business to be the best choice when it comes to temperature-controlled sheets. They are more expensive than Brooklinen or Buffy, but with over 1,000 five-star reviews, the cost is more than worth it. Here's why we love them:
Made from temperature-controlled "NASA-approved" fabric
Moisture wicking, so no stains or smells
Super soft
Comes in a variety of colors
Parachute Percale Sheet Set
Finally, Parachute makes a luxuriously soft sheet from percale. These 100% Egyptian cotton sheets are a fan favorite and have thousands of top reviews for these reasons:
Crisp and lightweight
Durable and washes well
Continues to soften with use
Comes in a variety of colors
There have been tons of advances in how fabric is made to achieve temperature-controlled sheets. This is important since research shows that night sweats affect 10 to 41% of people. Not only is it annoying but it makes for a restless night's sleep.
Finding sheets that work for you can make your slumber much more enjoyable, and you'll wake up less tired and uncomfortable. While there are many reasons for sweating at night — metabolism, mattress material, room temperature, and medications — the good news is investing in any of the sheets above will dramatically reduce your night sweats and leave you feeling fresh and ready to take on the day.
Editors' Recommendations