There's nothing like a good old-fashioned paperback, but as much as we love that new book smell, the more books you add to your collection the more space you'll need. That's where hanging bookshelves come in. Having a bookshelf is important because it saves room in your home and you don't have to sacrifice your favorite authors for the sake of floor space.
Organizing a bookshelf is now so much easier because they now come in a variety of sizes and designs, having changed throughout the years. Hanging bookshelves provide a stylish option for storage without sacrificing floor space. With a variety of options out there, how do you choose? We've gone ahead and done the digging to find the best hanging bookshelves for you.
Boho Wall Hanging Shelf
Best overall
The Boho Wall Hanging Shelf is just what you need if you're looking for the perfect touch of minimalism. Made of 100 percent high-quality pine wood, this hanging bookshelf is extremely versatile, allowing you to hang your plants, pictures and small decor pieces to display in any room in the house. This hanging bookshelf comes with a pair of gold, silver and black hoops to match your decor and includes nails for easy set up.
WGX Design Industrial Retro Bookshelf
Best looking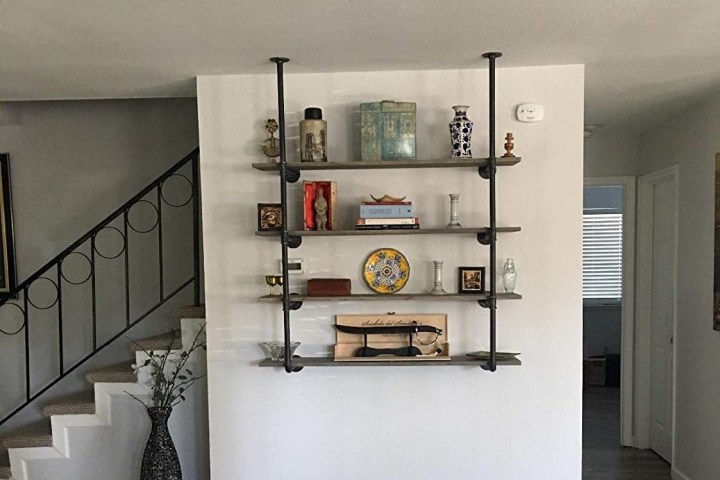 Add a rustic element to your kitchen, library or living room with this Industrial Retro Wall Mount Iron Pipe Shelf Hung Bracket DIY Storage Shelving Bookshelf. This hanging bookshelf has an exquisite rustic industrial look that is both beautiful and practical. Its deep shelf is substantial enough for books, larger vases, mugs or bowls, and artwork. This stunning, open-style bookshelf easily adapts and fits into any room in your home.
ASLINY Rustic Floating Corner Shelves
Best corner bookshelf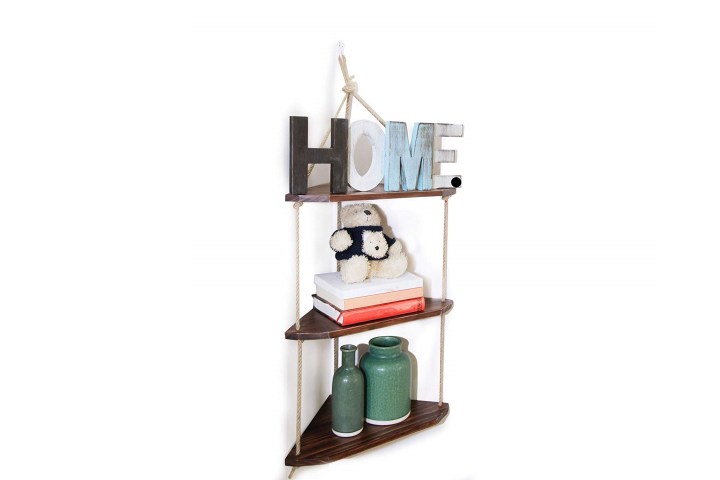 ASLINY Rustic Floating Corner Shelves is a stylish corner shelf that is made of pine wood boards and rope, making it easy to adjust and perfect for both adding a creative touch and providing extra storage space in any room. This corner shelf is a great space-saving option and is useful for displaying collectibles, toys, trophies, small plants, pictures, books and more. This shelf is sturdy and simple to install with easy-to-follow instructions and includes all mounting hardware.
When it comes to selecting the best hanging bookshelf, you'll want to know a few things such as the size of the bookshelf and where you will install it. Choosing the right hanging bookshelf can upgrade the feel of a room, so whether you go with the sleek corner shelf, the aesthetically pleasing rustic bookshelf, or the fun statement piece, we've provided you with the information you need to choose the best one for your needs.
Editors' Recommendations