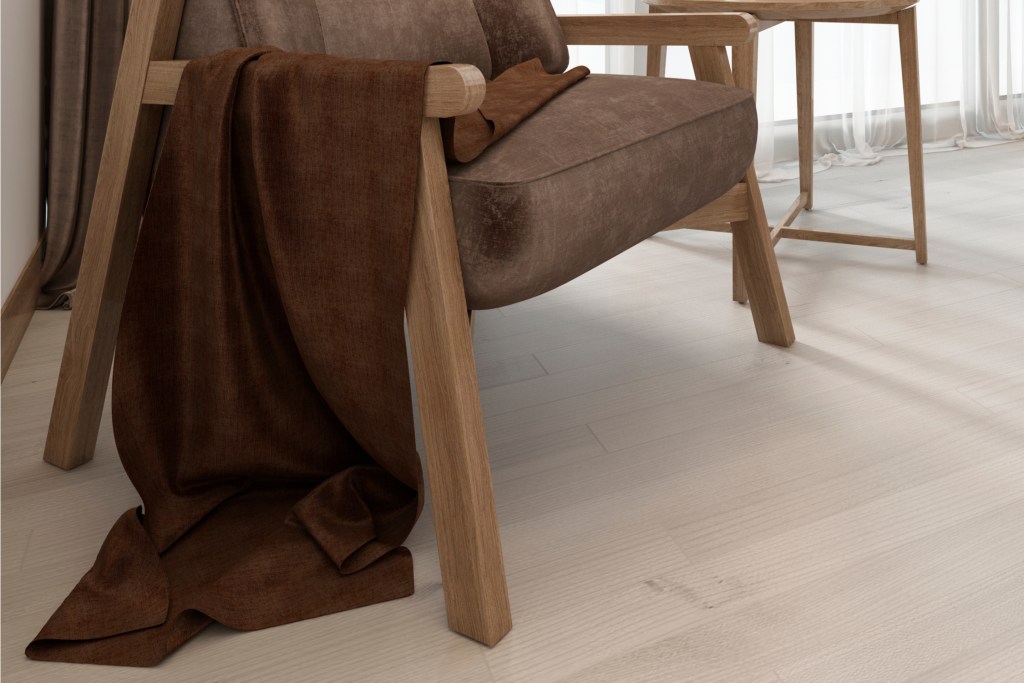 Banana Republic created their new Home Collection, a project featuring artisans and makers from across the globe to curate luxe and organic materials. From Moroccan rugs crafted by skilled artisans to handmade throw pillows from India, the BR Home Collection presents homeowners with stunning pieces made by craftspeople who wish to bring heritage and nature back into the home. Here are some of our favorite pieces from the new collection and why they are a perfect fit for interior design's emergence into biophilia.
Taza Rug
BR Home's Taza Rug is part of the Atlas Moroccan Berber Collection. This rug is hand-knotted by skilled artisans in the Middle Atlas Mountains of Morocco. The Taza Rug features un-dyed 100% sheep wool in natural hues. The line work on the rug feels authentic and organic.
Why we like it:
Include organic shapes and lines
Hand-knotted from Morocco
Made of 100% sheep wool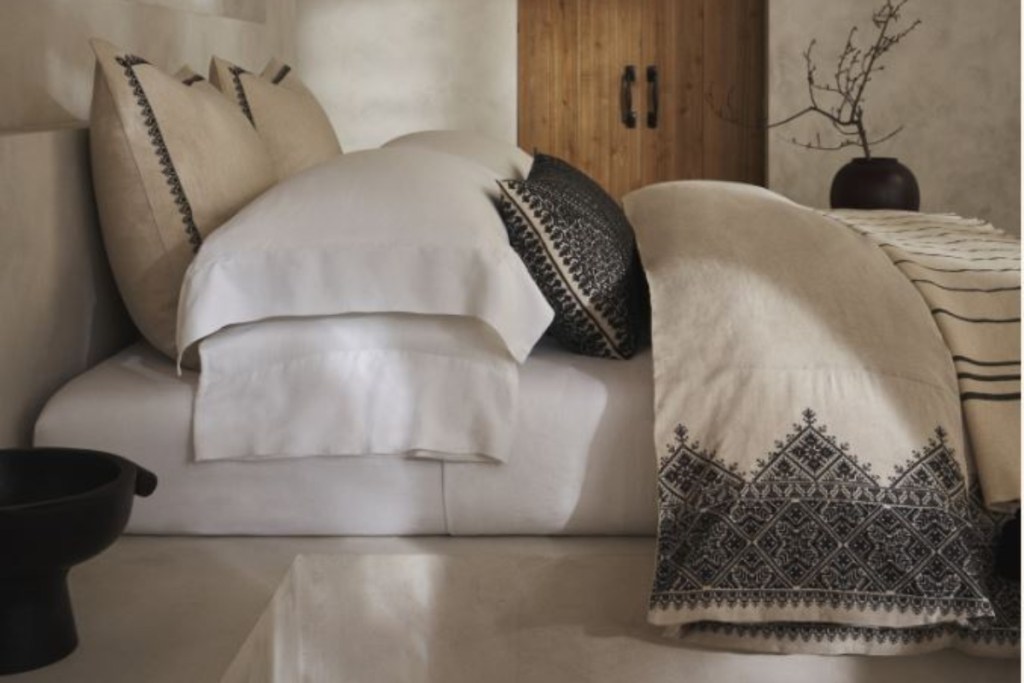 Heirloom Embroidery Duvet
BR Home aimed to pay homage to traditional artworks and artists in their new collection. Some items, like this Heirloom Embroidery Duvet, feature Moroccan traditions in a modern and fresh way. This duvet is crafted from luxe linen and cotton. Additionally, the embroidery pattern features heritage patterns of Morocco, bringing an organic and unique look to your bedroom.
Why we like it:
Crafted from luxe linen and cotton
Offers year-round comfort; not too warm, not too hot
Hidden dual-zipper closure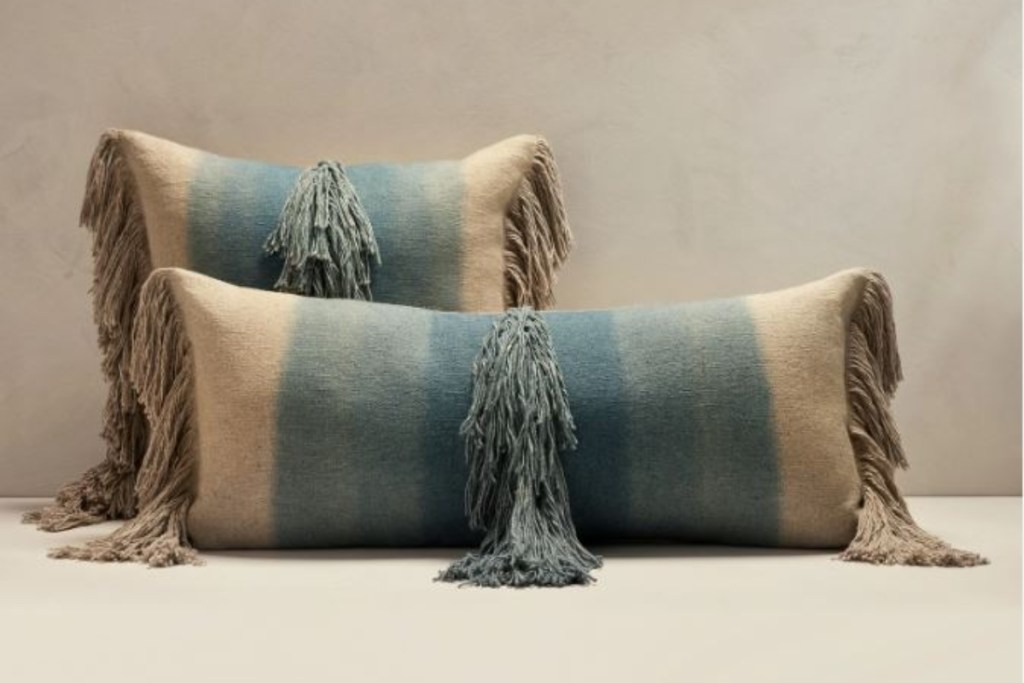 Fringe Linen Pillow
If you're looking for a unique addition to your space, then BR Home's Fringe Linen Pillow may be just what you need. This pillow featured a unique dip-dyed pattern created by artist Dawn Sweitzer. Luxe fringe details add more texture to the piece, creating more depth and dimension to the room it's placed in.
Why we like it:
Unique dip-dyed technique
Luxe fringe details add more texture to your design
Brass zipper and leather pull for easy handling
Includes removable down-alternative insert
In the Forest of Sunrays 4 artwork by Marina Cano
Stunning artwork like this piece by Marina Cano features wildlife in a natural yet sophisticated way. Cano says of her art, "I hope to awaken and encourage the viewer to protect the fragile world around us. If my photos are beautiful, it is because nature is." Additionally, 5% of sales from this collection will be donated by Banana Republic to WWF for a limited time to aid in wildlife conservation.
Why we like it:
Donation of 5% sells to WWF
Hand-crafted wood frames made in the U.S.
Printed on museum-quality cotton rag paper
Includes white glove delivery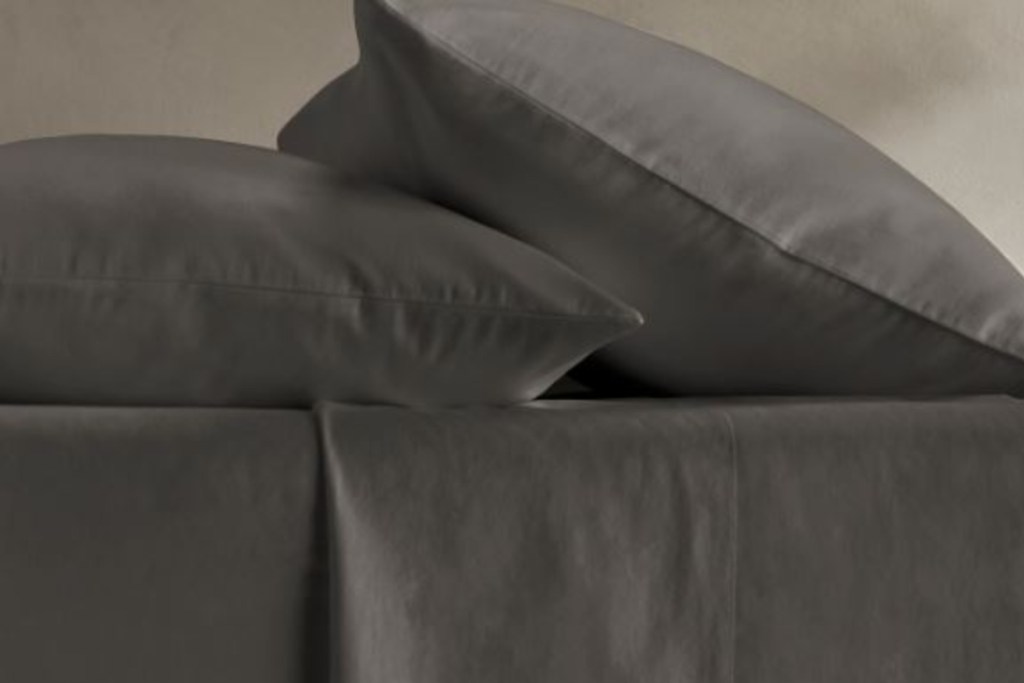 Washed Cotton Sateen Flat Sheet
BR Home's Collection features gorgeous sheets and throws with a comfortable yet luxe "lived-in" feel. For example, this Washed Cotton Sateen Flat Sheet set has been washed to curate an "already-loved finish." Coming in a beautiful selection of organic tones, these sheets have a midweight feel that keeps you cozy on even the chilliest nights.
Why we like it:
Affordable and luxe sheets
Midweight feel
Comes in gorgeous, organic tones
Wash for an "already-loved finish"
BR Home's new collection incorporates more organic, biophilic, and cultural designs. To pay homage to traditions worldwide and bring heritage designs to modern spaces across the globe, BR Home is encouraging homeowners to lean into more organic and handmade pieces.
Editors' Recommendations