Keeping your home on trend can feel like a never-ending job. While so much of your design aesthetic comes from personal preference, it's fun to keep the rooms up to date, filling them with trendy decor and patterns. Unless you love redecorating every few months, though, keeping up with the monthly trend can be tiring. Since kitchens and bathrooms often sell a home, it's also important to make sure you aren't going all-in on bathroom design trends that will quickly date your space.
Whether it's because of form, function, or general design, some trends just aren't worth the investment. To save you a little time and money, don't believe the hype and stay away from these bathroom fads.
Wall-mounted faucets
Wall-mounted faucets had their moment, as, over the past few years, modern designers paired them with counter-mounted sink bowls and other minimalist features. The problem with wall-mounted faucets, however, is that they are usually framed by a tile or granite backsplash. If there's a plumbing problem or repair that needs to happen, it can become messy and expensive to fix. Accessibility in the bathroom is key, and since leaks and other plumbing issues can be quite commonplace, having easy entry to the drain is key.
Barn doors
We know, this one hurts a little bit. If you are a fan of Joanna Gaines' hit HGTV show Fixer Upper, you likely have a barn door on your wish list. While they made a big splash in the last six or so years, it's one element that will ultimately make your home look dated a decade from now. If you like the sliding door aspect of this feature, feel free to install one that is simple in design and color to ensure the door isn't the centerpiece of the room.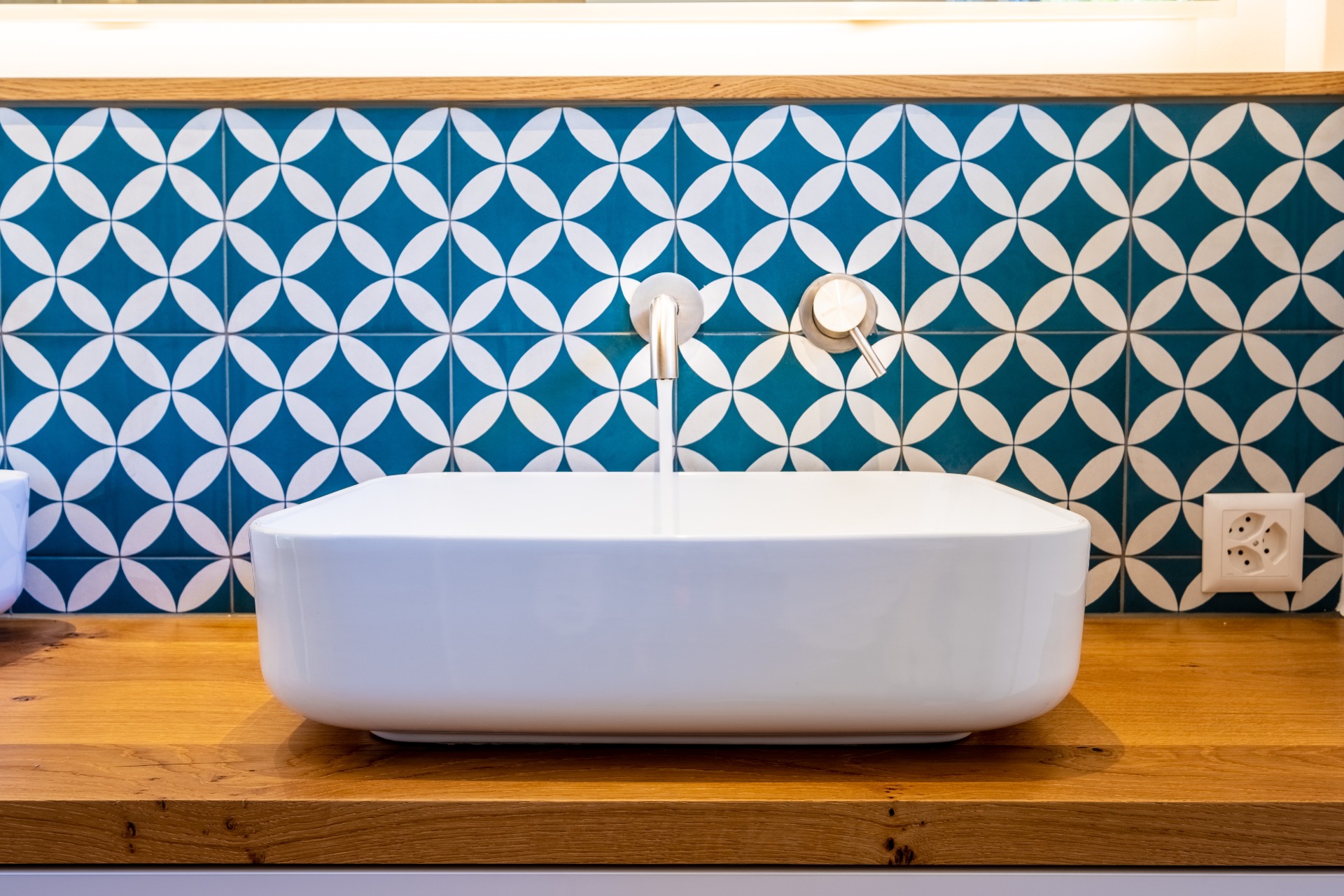 Claw foot tubs
While standalone tubs are a stunning feature in any bathroom, people are moving away from clawfoot tubs in favor of freestanding, flat-bottom soaking tubs. There are so many options in both oval and square shapes that will keep your bathroom looking on-trend for decades to come. They are sleek and understated but will always make any bathroom look like it jumped off the pages of a home design magazine. That being said, if the rest of your interior design follows a vintage aesthetic, keep the tub. If you tend to redecorate often, however, it's better to stay away.
Subway tiles
Subway tiles have been a staple in kitchens and bathrooms for a long time now. Though they won't entirely go out of style, many design experts are opting for tiles with more interesting shapes and textures. For a modern yet crowd-pleasing design, invest in glazed brick tiles. These tiles can be stacked vertically, horizontally, or in a chevron pattern to up the elegance while you're getting ready for the day. The thinner tiles create more visual interest, and your space won't look like a high school bathroom.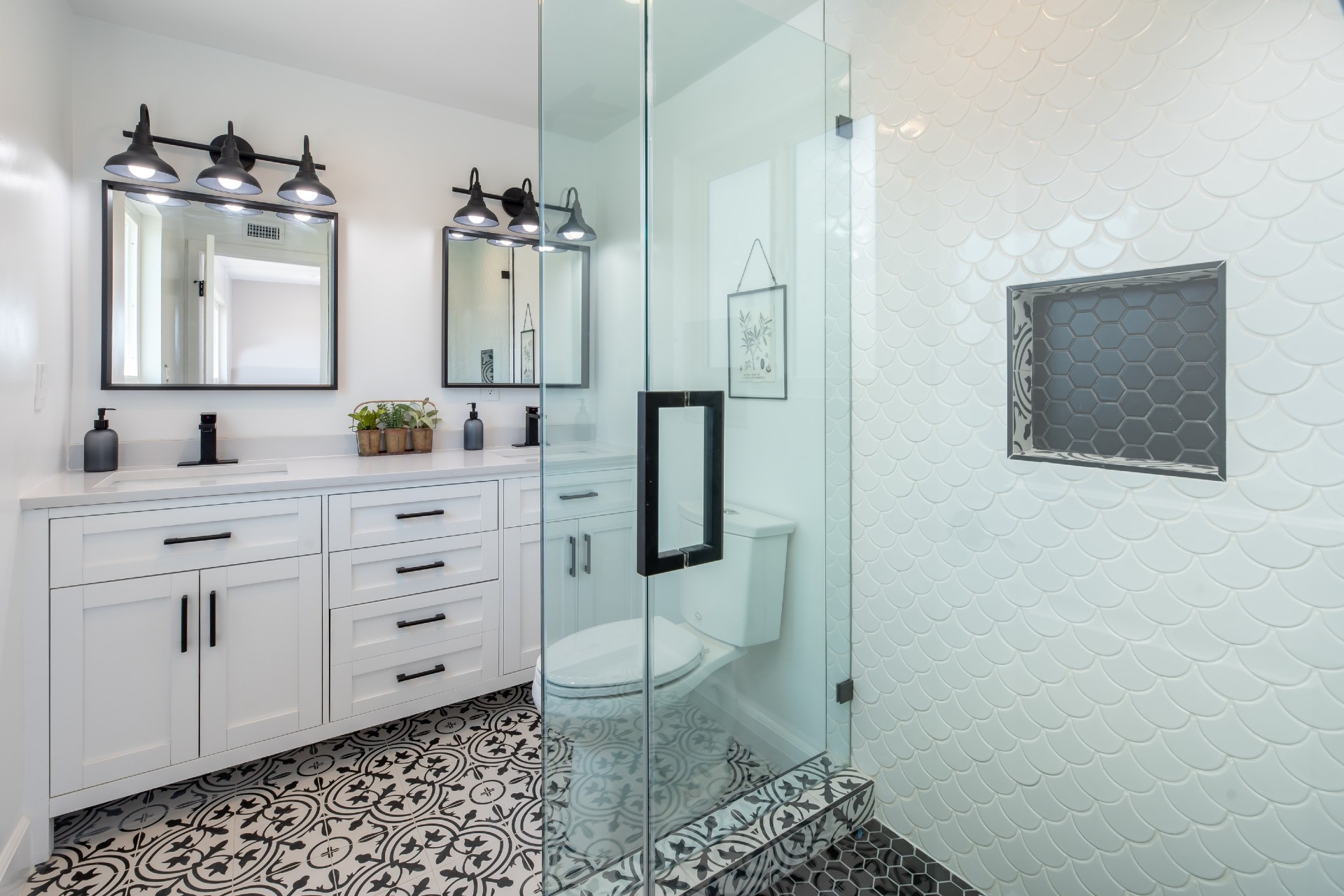 No-door showers
If you've looked at any luxury homes built within the past few years, you likely came across the no-door shower. This feature takes the idea of an open concept to the max, creating one large space that blends the shower into the rest of the room. However, they aren't entirely functional. No matter how hard you try, water still ends up outside the shower, creating puddles that are major slip hazards. Get the best of both worlds with all glass shower doors. This way, you can achieve an open look and keep all the water, well, inside the shower.
Styles are classic for a reason: Regardless of the decade, they'll be functional, beautiful, and easy to maintain. However, adhering to a classic style design doesn't mean you can't update your features every now and again. By keeping expensive fixtures like the sink, toilet, and shower simple and elegant, you have more room to play around with the decor. Do you love the idea of a wallpaper accent wall or oversize shag rug? Go for it! If you want to be on-trend, do so with the easily removable decor that doesn't require replacing tile, lighting, or plumbing.
All that being said, your home should reflect your personality and be a safe, personal oasis. If your idea of an oasis is clawfoot tubs and subway tiles, embrace it! Just keep in mind that if your tastes change, you'll have a larger renovation project ahead of you.
Editors' Recommendations