A washcloth is similar to a towel, but smaller and intended to be used wet or damp. It is used to wet and soap, rather than a towel that is used to dry, usually after cleaning. Washcloths may also be used to clean and exfoliate the skin, to create a warm or cold compress, or to clean any type of surfaces. This versatile homeware is a must in any home.
Depending on the texture and material, our selection of washcloths can help provide gentle to intense exfoliation. Clean both face and body on a daily basis and make sure you have enough of them to use a clean one every day to avoid bacteria from growing while it dries. Ideal to control the amount of pressure you use, allowing for more intense scrubbing on the knees and elbows, along with a more gentle touch on sensitive skin.
Utopia Towels Cotton Grey Washcloths Set
Best overall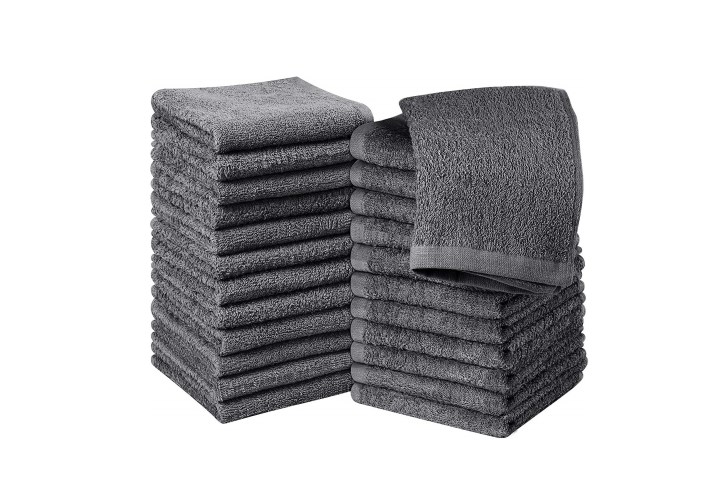 The gold standard in quality and durability, the Utopia Towels Cotton Grey Washcloths come in a set of 24 highly absorbent, premium-quality 100%-cotton washcloths. These machine-washable mini towels are perfect for everyday housecleaning chores and daily body washing. The double-stitched hemmed finish makes sure they will last you a very long time.
Salux Japanese Wash Cloth
Best washcloth for exfoliation
If you are looking for an excellent exfoliating option, the Salux Japanese Wash Cloth has been the favorite of thousands of people around the world for its quality nylon fibers that scrub away any impurities on your skin and help you reach the hardest spots. A classic wash towel that is perfect to create that skin glow, which will turn heads and have people asking what's your secret.
White Classic Luxury Cotton Washcloths
Best value washcloths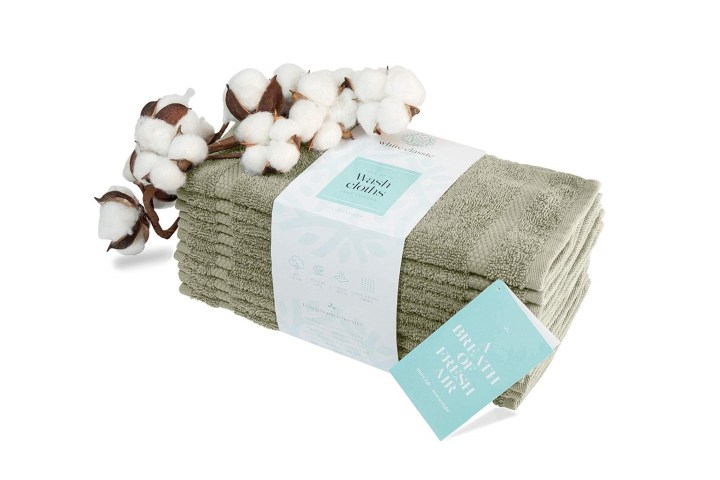 Enjoy the lavish comfort and hotel-quality touch of the White Classic Luxury Cotton Washcloths, a set of 12 super-soft, elegant lofty towels that will last a lifetime. The 100% premium cotton is a quick-drying hygienic option for your daily cleaning needs. Generously sized, these face towels will become a new staple in your skin-care routine. The super-durable construction assures a long life.
Having a daily cleaning routine both in the kitchen and the bathroom is much easier when you own a good number of clean washcloths ready to go. An incredible solution for your gym bag, and it also works as a great last-minute housewarming gift.
Editors' Recommendations