Every proper feast starts in the kitchen. With the right pasta pot, you can arm yourself with the correct gear and enjoy the pleasures of cooking abundant pasta dinners like they do back in Italy.
Pasta pots are versatile kitchen tools that can also be used to cook vegetables, soups, stews, and much more. The functional products on our list are so well-made that you will be able to pass them down from generation to generation, along with your secret family recipes. Let's take a look at our favorite pots, so you can enjoy the pleasure of keeping pasta traditions alive with quality cooking gear that celebrates your love for cooking.
Cuisinart Chef's Pasta/Steamer Set
Best overall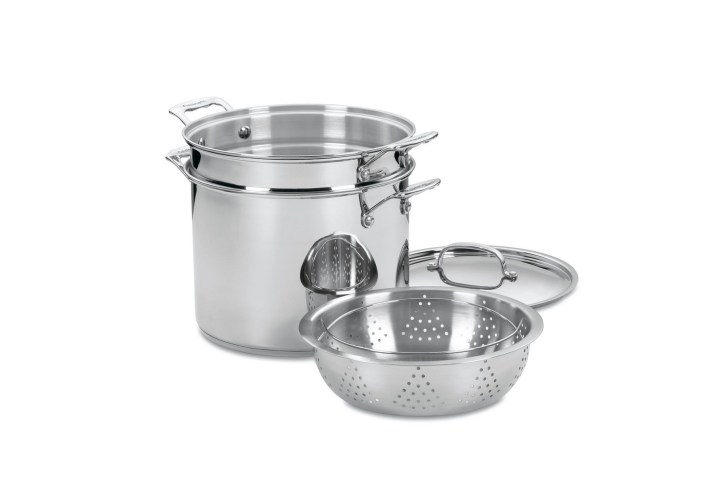 Multifunctional by design, the Cuisinart Pasta/Steamer Set includes four pieces of functionality to help you make the best pastas ever. Boil, strain, and steam with this useful kit that is made from stainless-steel encapsulated aluminum, for even heating and quick boiling.
Bialetti Pasta Pot with Strainer Lid
Best pasta pot with strainer lid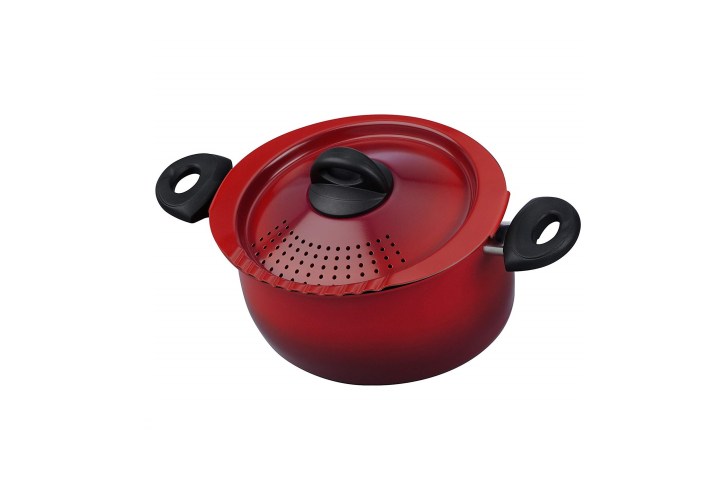 Reminiscent of a pot that your Nonna may have had in her kitchen, the Bialetti Pasta Pot features a strainer lid for easy removal of liquids without having to transfer your pasta to another container. It offers maximum ease and convenience of use with a nonstick interior and a beautiful vintage look.
Rachael Ray Pasta Pot
Most versatile pasta pot
The Rachael Ray Pasta Pot was designed with convenience and versatility in mind. Its oval shape makes it easy to put long pasta to boil evenly, to ensure the success of your recipes. Oven safe to 350 degrees, you can transfer this pot from the stovetop to the oven with ease, so you get the most of your investment.
Cook your pastas in style and use proper technique with pasta pots that help make the work easier and faster. With the versatile and quality pasta pots on our list, you will be inspired to create a variety of new dishes that will impress family and friends next time you have them over for one of your famous pasta dinners.
Editors' Recommendations