Desk fans come in many shapes and designs, so you will have to pick the one for your needs, desk space, and office size. To help you choose, we've made our picks for the best desk fans on the market.
We've all been in a hot and stuffy office where we have no control of the temperature. If controlling the thermostat is a problem, a desk fan is your solution. The right desk fan can provide you much needed temperature control, transforming a stuffy and hot office into an atmosphere customized to your needs.
Rowenta Turbo Silence Oscillating 12-Inch Desk Fan
Best overall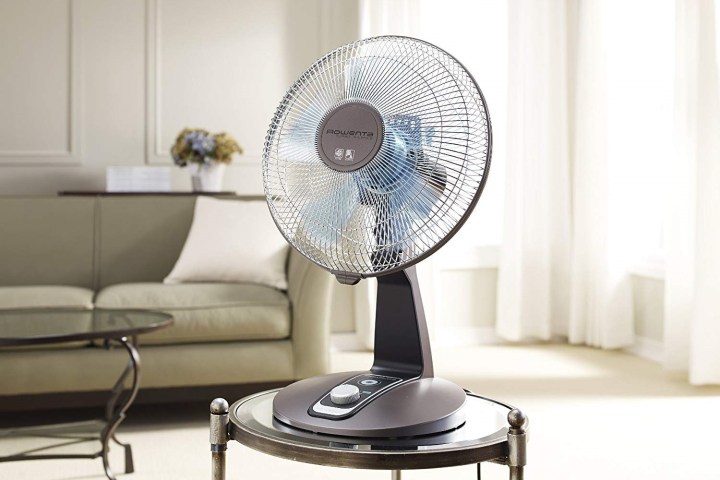 Ideal for home or office, the Turbo Silence four-speed oscillating 12-inch desk fan is the most powerful and silent desk fan by Rowenta, blowing the competition away with its optimal airflow and quiet operation. This fan's five-blade oscillating head pivots up to 90 degrees in all directions and can be set to stationary for targeted airflow, perfect for personal or medium-size room cooling. Ranking from 38 to 55 decibels – similar to noise levels in a library – this desk fan offers noticeable comfort without disturbing sleep or daily activities like studying, talking on the phone, or watching TV. Choose from three mid-to-high speed settings or the exclusive Turbo Boost setting, which moves air up to 1,695 cubic feet per minute, for an extra-powerful blast of instant fresh air. Other highlights include a stable base, a sleek bronze finish, and a built-in handle for effortless transport from one room to another.
Opolar Small USB Desk Fan
Best USB powered desk fan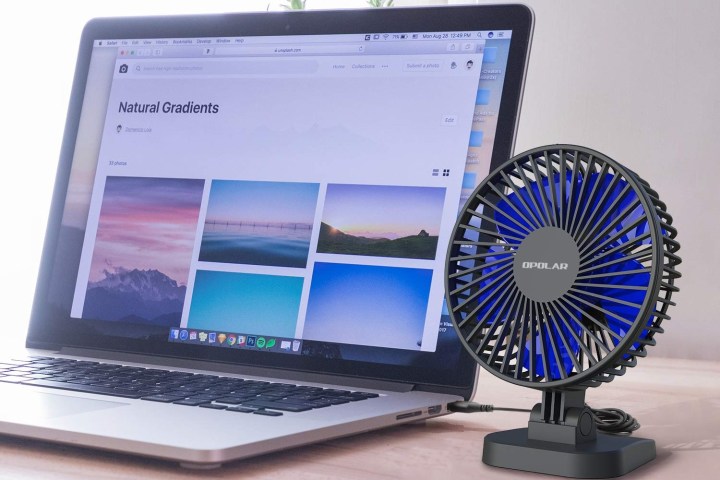 This Opolar Small USB Desk Fan packs a punch and cools you down quickly. Don't let its size fool you – this fan will surprise you by how strong the airflow is. Although this fan is very strong, even when operating on high speed, the noise is less than 50 decibels. Powered by a 4.9-foot USB cable, this fan is compatible with computers, laptops, power banks, wall chargers, and any other USB-enabled power supply. This desk fan has a removable front cover, making it easy to clean the fan blade. With this cute and compact fan, you will never feel hot again. Bid farewell to office heat.
Ozeri Brezza III Desk Fan
Best remote control desk fan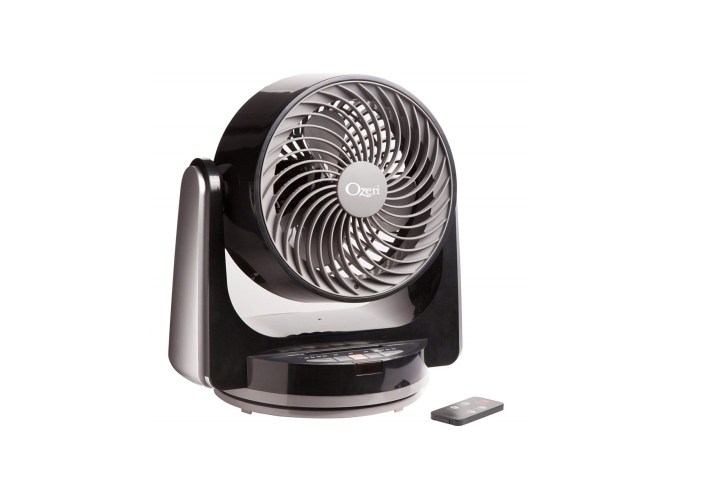 Featuring dual oscillation motors that deliver cooling airflow with automatic horizontal and vertical motion, the Brezza III by Ozeri raises the bar in fan performance with unrivaled technology. Built upon the success of the Brezza II Fan, this dual oscillation fan boasts four motor speeds, a 4-hour timer, a refined design, and a new record for the lowest noise output in its class. With its extended-range remote control, the Brezza III 10-inch desk fan provides the ultimate in air circulation that ensures the widest distribution of cooling airflow and hot spot elimination. The Brezza III can also be used in the non-oscillating mode for uniform airflow. The four speeds allow you to choose a range from a refreshing breeze to turbo mode for maximum cooling.
The right desk fan can be refreshing on a hot and stuffy day or a lifesaver when your office air conditioning isn't working. If you want to invest in the comfort of your work space, a great desk fan is vital. So whether you go with the best overall, the best USB powered, or the best remote, we've given you all the information you need to prevent you from being painfully sweaty and keep you comfortably cool.
Editors' Recommendations