The Pioneer Woman Cookbooks are a ticket to a journey into the heart of rural America — a world where butter is abundant and food nurtures you for the demanding life of a cattle rancher. Some of her creations are even cutely divided into "cowgirl food" and "cowboy food" so you know you are getting some real Midwestern authenticity to your family dinner with our ultimate selection of her must-have cookbooks.
If you are a fan of frontier cooking and old American fare, Ree Drummond, known as The Pioneer Woman, will quickly become a fire of inspiration. An accomplished food photographer, her books are full of step-by-step instructions and amazing images that paint a picture of what family living in the heart of Oklahoma really means.
The Pioneer Woman Cooks: Recipes from an Accidental Country Girl
Best Overall
The book that started it all, "The Pioneer Woman Cooks: Recipes from an Accidental Country Girl" is an acclaimed classic that belongs in every home cook's reference section. Half cookbook and half memoir of becoming a ranch wife, this trove of Americana cooking experience will bring your family dinner game to the next level while making you relish the joy of great slow-cooked food and the natural comforts of country life.
The Pioneer Woman Cooks: Dinnertime
Best For Dinner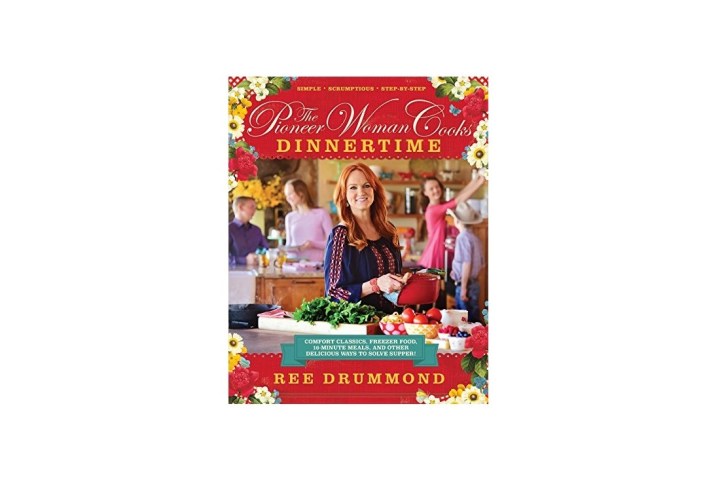 Ree Drummond has a magical ability to simplify the most complex home-style foods for today's busy parents who need to know how to maximize their time and budget. "The Pioneer Woman Cooks: Dinnertime" established itself as the quintessential cookbook for those folksy cravings. You can find everything from freezer-friendly batch cooking to recipes for a full meal in under 16 minutes, including her famous "breakfast for dinner" invention that took the internet by storm.
The Pioneer Woman Cooks: Come and Get It!
Best Simple Recipes
Nothing beats the unmatched flavors of a slow-simmered meal, but some days there is just not enough time to cook an elaborate dinner. That's where "The Pioneer Woman Cooks: Come and Get It!," the 3rd book in this successful series, comes in to save the day. With a make-it-happen attitude, this cookbook focuses on simple, scrumptious doable meals for everyone's liking. It's chock full of hundreds of crowd-pleasers that you can knock out quickly while enjoying every minute of it.
A consummate star and businesswoman, Ree Drummond has grown from food blogger to lifestyle mogul. Her beloved website, The Pioneer Woman, was founded in 2006 and showcases her cooking, photography, and anecdotes about ranch life. Soak in all of her country charm with our curated selection of the very best Pioneer Woman cookbooks.
Editors' Recommendations