Make getting in and out of your house easier with a garage door keypad. These keypads eliminate worry about losing your keys or the garage door remote. To help you find the most secure and sensible option, we've created a list of the best garage door keypads out there.
Garage door keypads make entry and exit out of your home quicker and easier. Most keypads are battery-operated, but they need to be replaced very infrequently. Many garage door keypads can be installed outside and can withstand rain, snow, and direct sunlight. Unlike portable garage door remotes, you don't have to keep track of a mounted garage door keypad. Take a look at our top picks.
Genie Garage Door Opener Keypad
Best overall
Genie makes one of the all-around best garage door keypads available. It prevents outside-frequency interference and can be mounted with included screws. A flip-up cover protects the keypad from outside elements and makes it more inconspicuous. Note that this keypad might be more appealing for users who have existing Genie keypads or openers. It's the latest design in the Genie garage door keypad line.
Overhead Door Garage Door Opener Keypad
Best weather-resistance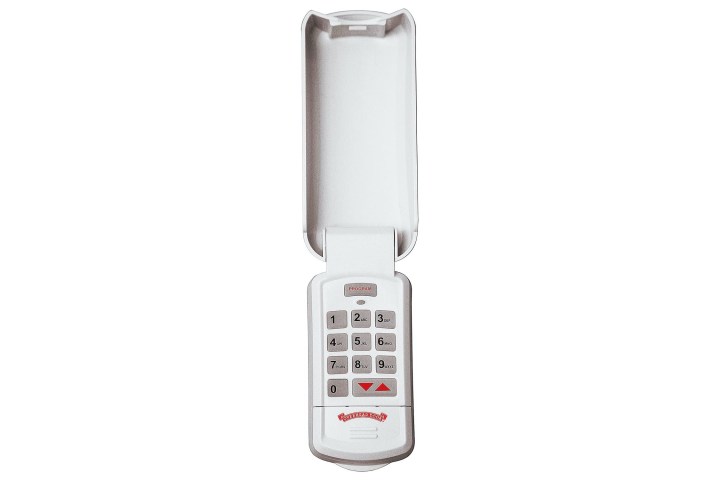 Overhead Door's wireless garage keypad is the best outdoors option thanks to its weather-resistant plastic construction. The light-up buttons makes entry easy either during the day or night, and a low-battery alert ensures you won't accidentally get stuck outside your home.
Chamberlain Keyless Garage Entry Keypad
Best budget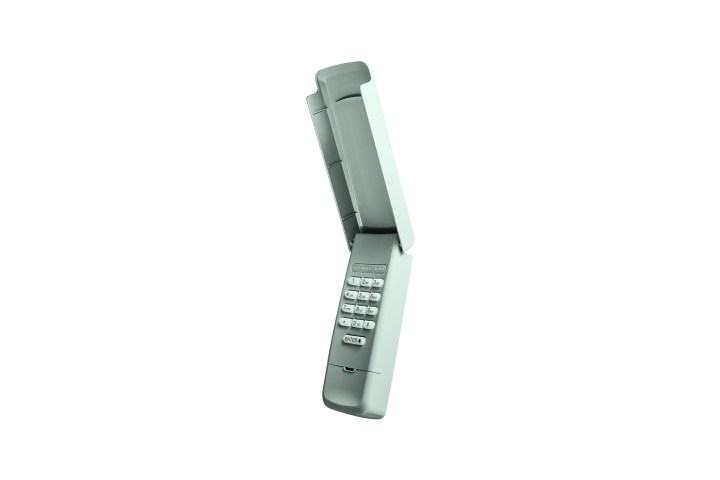 Chamberlain's garage keypad is the most budget-friendly option that's compatible with many popular brands. It allows you to program temporary pins for repairmen, guests, or valuable deliveries. It possesses similar features to other keypad brands like a flip-up cover, illuminated lights, and easy installation at an economic price.
Garage door keypads replace portable remotes and key fobs so you don't have to worry about forgetting or losing keys with any of the keypads on our list. These weather-resistant, encrypted, and user-friendly keypads are easy to install and will last a long time.
Editors' Recommendations