Share the goodness of cheese and crackers at all your parties like a pro. If you are looking for a knife that cuts cleanly into the cheese regardless of its texture and slices everything from hard Parmesan to a creamy Brie with confidence, check out our selection of the best cheese knives that you can find.
Whether you are looking to cut soft cheese, spread some creamy Gorgonzola or chop up a hard cheese to share, having the proper tool elevates the experience and allows you to slide that blade into the cheese like a hot knife through butter. Let's take a look at our favorites.
Kai Pure Komachi 2 Cheese Knife
Best overall
Made from high carbon stainless steel of the best quality, the Kai Pure Komachi Cheese knives come in a super sharp set of 2 with matching handles that are lightweight and ergonomically designed for greatest comfort and ease of use. Perfect for cheese of all kinds and textures.
BOSKA Copenhagen Cheese Knives
Best cheese knife set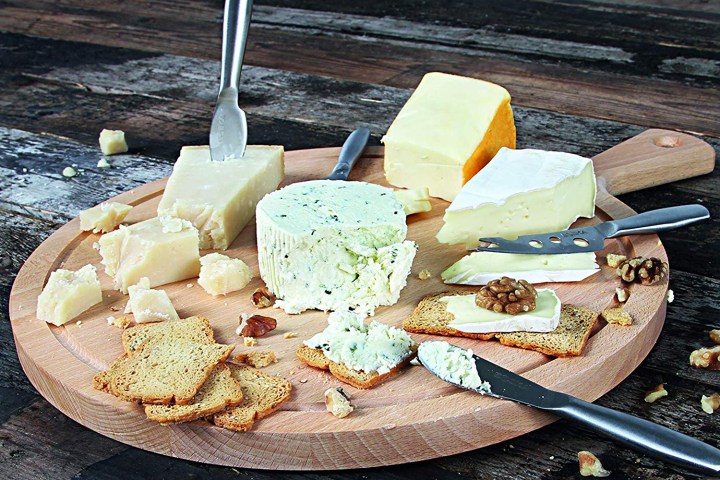 With a special knife for each type of cheese texture, the BOSKA mini knife set is ideal for the cheese lover and connoisseur. Serve your favorite cheeses in style and impress your guests with this lovely set that is as convenient as it is fashionable.
Prodyne CK-300 Multi-Use Cheese Knife
Most versatile cheese knife
The lifetime serrated edges of the Prodyne CK-300 produce the perfect slice of creamy, savory cheese every time you dig into your favorite delectable snack. Crafted with quality and made from the best materials, this knife set goes beyond cheeses to create a complete tray that will look impressive and satisfy your family and friends.
With the cheese knives on your list, you can create stunning, homemade cheese boards that look even and clean like the store-bought versions. Entertain like a master and spend more time with your guests instead of in the kitchen with high quality knives that save you time, money and effort and are guaranteed to be long lasting.
Editors' Recommendations