Let's put all those fresh ingredients and gorgeous mason jars to good use. Did you know that properly sealed and canned food can resist spoilage for up to a year? Make sure your recipes retain color, flavor, and nutrients with our curated list with the best options to preserve your food.
Canning is a simple process. It's a method that uses boiling water or steam to create airtight seals inside a glass jar. There are mainly two techniques: Water-bath canners and pressure canners. The first one is mainly used for fruits including tomatoes, since its natural acidity kills any bacteria. For vegetables and animal products, the higher temperatures achieved in pressure canning make sure to kill any botulism bacteria. Our carefully selected suggestions have both safety standards and your family's taste buds in mind.
Granite Ware Enamel-on-Steel Canning Kit
Best canner overall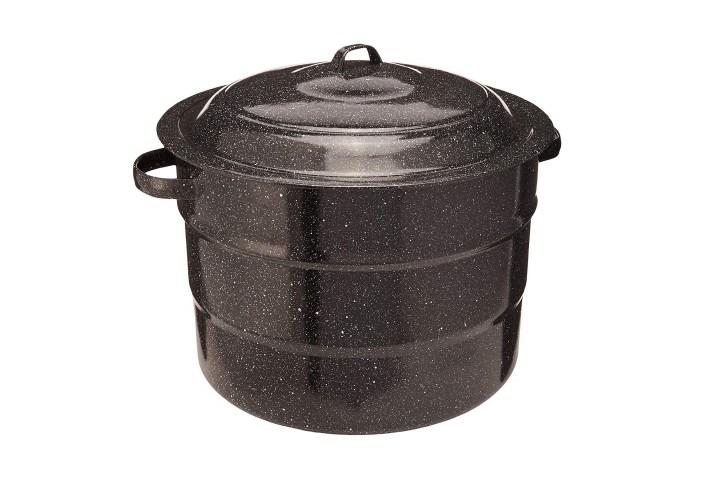 Kickstart your own brand of preserved goods at home with the Granite Ware Enamel-on-Steel Canning Kit. This water-bath canner is the ideal starter kit for jumping in right away. Featuring a stepped design that produces enough heat to kill all bacteria by allowing boiling water to be in contact with the top half of the jars, it's ideal for canning fruits and acidic preserves.
Presto 7 Function Canning Kit
Best canner for beginners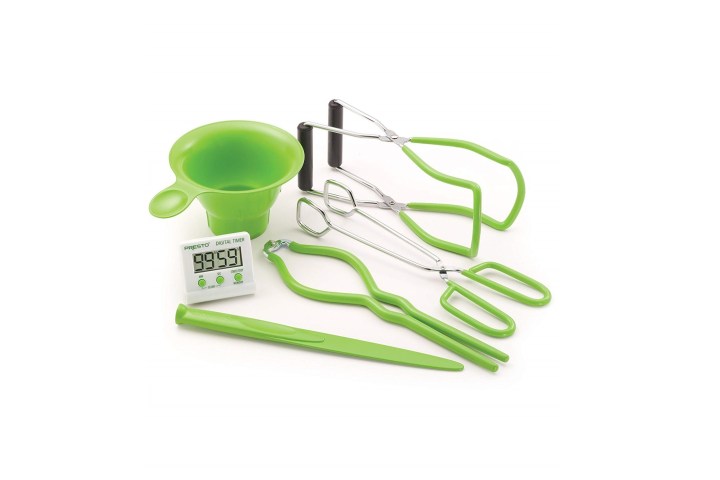 For the newcomer, the Presto 7 Function Canning Kit offers all the tools you need to handle your mason jars carefully and with ease. From a timer to a thermometer, including a funnel, handles, and lid opener, this complete set lets you get comfortable with all the basics of preserving food, using both water-bath canners and pressure canners alike.
All American Canner Pressure Cooker
Best heavy duty canner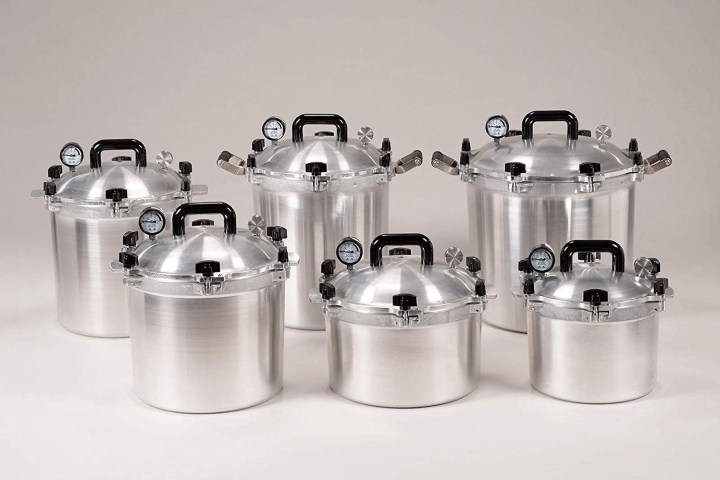 If you are ready for some serious pressure canning, the All American Canner Pressure Cooker is the gold standard when it comes to performance, capacity, and durability. This is a professional solution for at-home canning that offers all the features you expect. The highlight is the easy-to-read Geared Steam Gauge and the metal to metal sealing. No gasket needed.
Open your cooking to a whole new exciting world of culinary options with a preserving canner and you can save your garden harvest, plus safely can fish, game, meat, and poultry, and take advantage of seasonal savings. Stop wasting your precious food and start canning with one of our curated products.
Editors' Recommendations