Keep your family healthy and your home sparkling with the power of bleach spray. This tried and tested solution is your biggest ally when it comes to removing stains and germs.
Clean, deodorize and sanitize with the unparalleled effectiveness of bleach. Stains and bacteria are no match to the far reach of spray, which delivers the strength of bleach right where you need it. These portable bottles can be taken around the house as you move from one room to another, leaving your entire home spotless. Let's take a look at our favorites.
Clorox Clean-Up Cleaner Spray with Bleach
Best bleach spray overall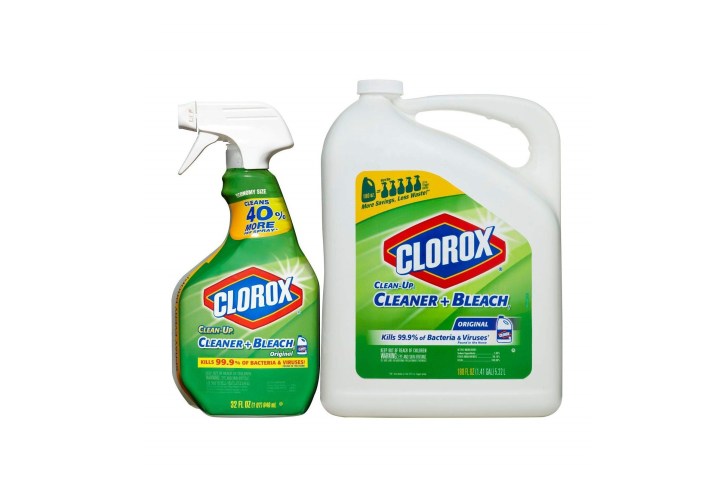 Nix those viruses that cause colds and the flu with the Clorox Clean-Up Cleaner Spray. With the disinfecting strength of bleach, you and your loved ones will stay healthy year-round as you effortlessly spray stains and germs away. This kit includes a 32-ounce spray bottle and a 180-ounce refill, so you are always stocked.
Lysol Mold & Mildew Spray with Bleach
Best bleach spray for bathrooms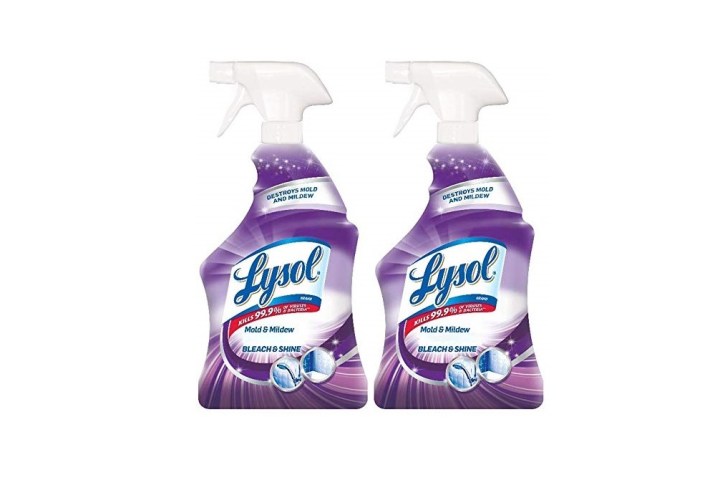 Formulated especially for bathrooms, the Lysol Mold & Mildew Cleaner Spray can easily tackle stubborn mold and mildew stains. The bleach in this product whitens and adds shine to your bathroom surfaces with the ease of spray, for a complete clean that is noticeably superior.
Fantastik Bleach Cleaner Spray
Most versatile bleach spray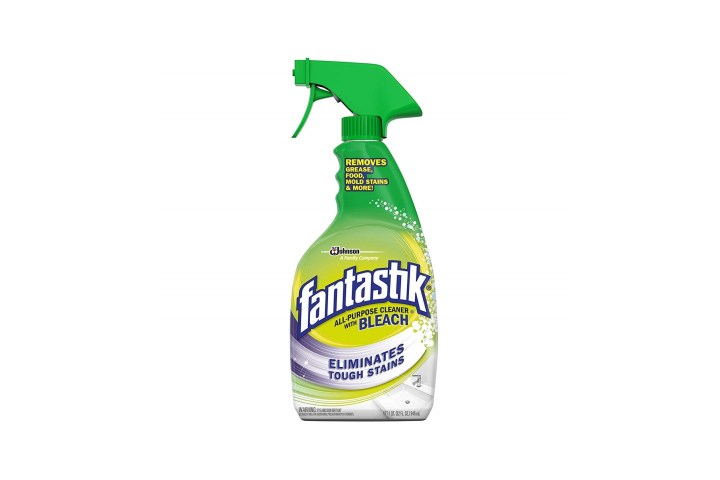 If you're looking for a cleaner that does it all, the Fantastik Bleach Cleaner Spray is the solution for you. Use this all-purpose cleaner all over your home for a complete clean that you can trust. Remove food stains, soap scum, dirt or mold with more ease than ever before. This pack of two 32-ounce bottles is convenient and efficient.
When you clean with the stain removers on our list, you will love the invigorating scents and spotless appearance of your home. But what you will love most is the ease and convenience of these bleach spray bottles. They make your job much easier and lessen the workload, so you can sit back, relax and enjoy your sparkling clean home.
In addition, take a look at our list of the best bleach pens for making quick work of tough stains.
Editors' Recommendations