Rock gardens can be anything from incredibly sprawling areas that take up a lot of space to adorable, small gardens filled with soil, flowering plants, and rustic mounds of stones. It ultimately depends on your tastes and the amount of space you have to work with.
Often, a small round design with a raised bed filled with the rocks of your choice works best. These little rock gardens can be set apart from your lawn in little nooks and crannies, and they won't require tons of maintenance once you've finished creating them.
Keep reading to discover how to create your own delightful rock garden that everyone can enjoy!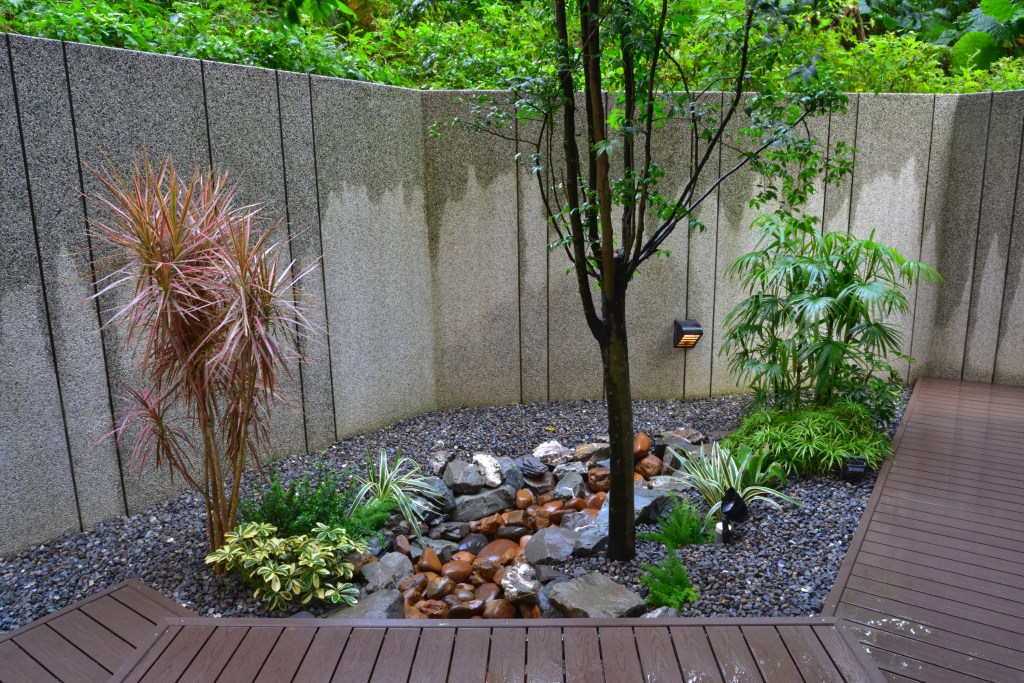 The basics
One of the more important things you need to bear in mind is that a lot of physical effort is required. You need to think about your overall design, plan out the ingredients as they were, and prepare. You don't want to commit to rock garden ideas for the front yard that cause you to have to engage in more work than is actually necessary.
However, suppose you don't plan appropriately from the beginning. In that case, there's a strong chance you'll have to stop and redo portions of your garden, which could cost you both time and money. You might wish to do things like taking a look at photos of other peoples' rock gardens to gain inspiration. Then, when you have an idea firmly in mind, take some paper and sketch out your own design.
Also, keep the types of colors you want to see in mind. Different stones and flowers will give your little rock garden a different feel and aesthetic.
Clear a section of land
After you've come up with design ideas for your rock garden, the next step is to create the space you'll need to build it. Many rock gardens are situated on raised beds. That means they are slightly elevated compared to the lawn or yard that surrounds them. To create a raised bed, you'll need to put down a layer of soil and rocks. You'll put the stones you want everyone to see and enjoy on the top layer.
Keep in mind that you might need to remove grass or other plants from the area where you're planning to put your rock garden. If you do, you'll want to ensure that these plants don't grow back. You don't want them to sprout up in your rock garden later.
A super-easy way to accomplish this is to dig up the grass and then lay down a layer of newspaper. The newspaper will prevent sunlight from penetrating the soil and reaching any seedlings that might be there. You can simply put a layer of soil on top of the newspaper and then your first layer of rocks. Another great thing about this way of doing it is that the newspaper is biodegradable and won't hurt the environment.
To create the raised bed, you first need to mark its boundaries with rocks. You cover everything inside that boundary with the newspaper, soil, and your first layer of rocks. An expert tip is to ensure that you use heavier stones in your first layer. They'll help to hold the soil and newspaper in place.
Once you've covered the basics, you can get your garden going!
Rocks, soil, and more rocks
After you've gotten your space created and put down a layer of newspaper, soil, and rocks, you can decide upon the pretty, attractive stones for which you'd like your garden to be known. Finding these rocks is easy. All you need to do is drive out to your local landscaping or gardening store. If you need much bigger rocks, you can sometimes get these from a stone supplier.
Flowers for your rock garden
Now, while rock gardens are called rock gardens for a reason, many people still incorporate various kinds of flowering plants into the design. They're aesthetically pleasing, and if you do it right, your rock garden can be even more beautiful than you hoped!
Some of the species that do well in a rock garden are plants like Douglas Moss Phlox, Yellow Alpine Alyssum, Blue Fescue, Prickly Pear Cactus, and Rock Cress. A few others might be Lamb's Ear, Scotch Moss, and CandyTuft.
Keep in mind that many flowering plants bloom during the warmer months of the year. That means the beauty of your rock garden might be a bit austere during the winter.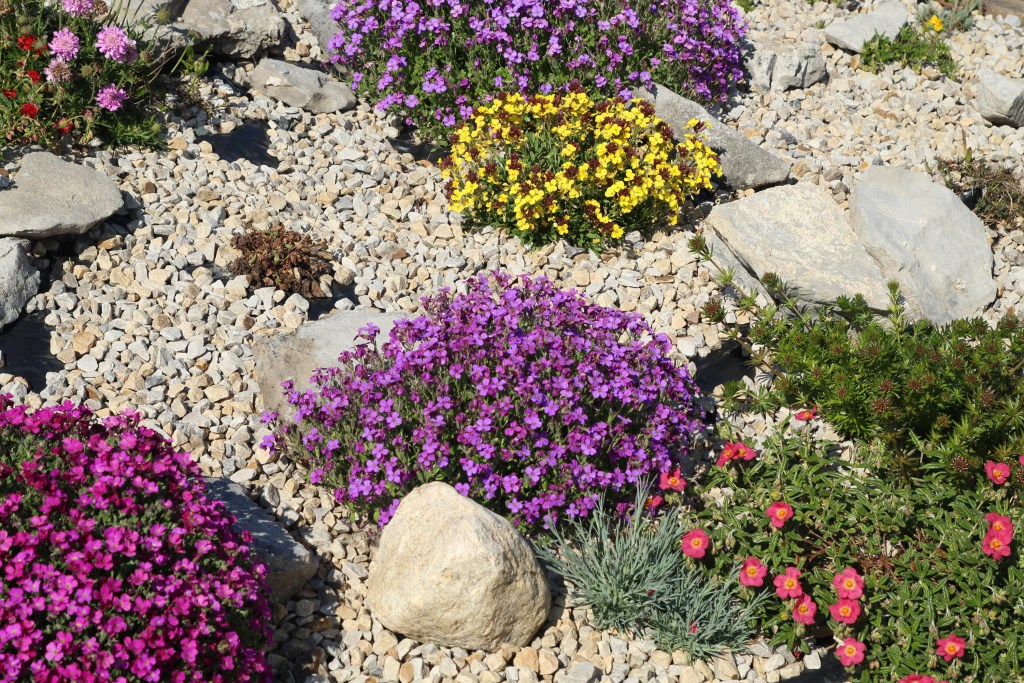 Your beautiful rock garden
If you've been looking for a terrific way to add life to your yard or lawn, a natural-looking rock garden is the way to go. You can build one in the space of a weekend. Just remember that getting a bit of inspiration and planning out your design well in advance is necessary if you want to minimize mistakes.
Once you've got all that firmly in mind, clear out your space and put down a layer of newspaper, soil, and rocks. Then put your decorative rocks on top. You can also put in various types of flowering plants to enhance your rock garden's aesthetic during the year's warmer months.
Hopefully, these small rock garden ideas will inspire you to get out and make your own wonderful garden!
Editors' Recommendations