What precisely does "rustic" mean in the context of home decoration? The word is thrown around quite a lot, which sometimes makes it difficult to determine what, exactly, it encompasses. Whether you're looking at a modern farmhouse aesthetic or an eclectic antique one, you'll likely find a handful of decor descriptions with "rustic" in the title. Usually, this includes items such as rough or aged furniture, natural materials, western-inspired pieces, and generally old-fashioned design aspects. The rustic style is popular across the world, too, with Mexican, Mediterranean, and Tuscan styles as well.
The overall effect gives the home a cozy, welcoming feel that stands in opposition to the equally popular modern design that's filled with stainless steel appliances and sleek lines. If you're looking to bring the energy of a summer cabin or western ranch into your home, check out these few rustic-inspired design ideas.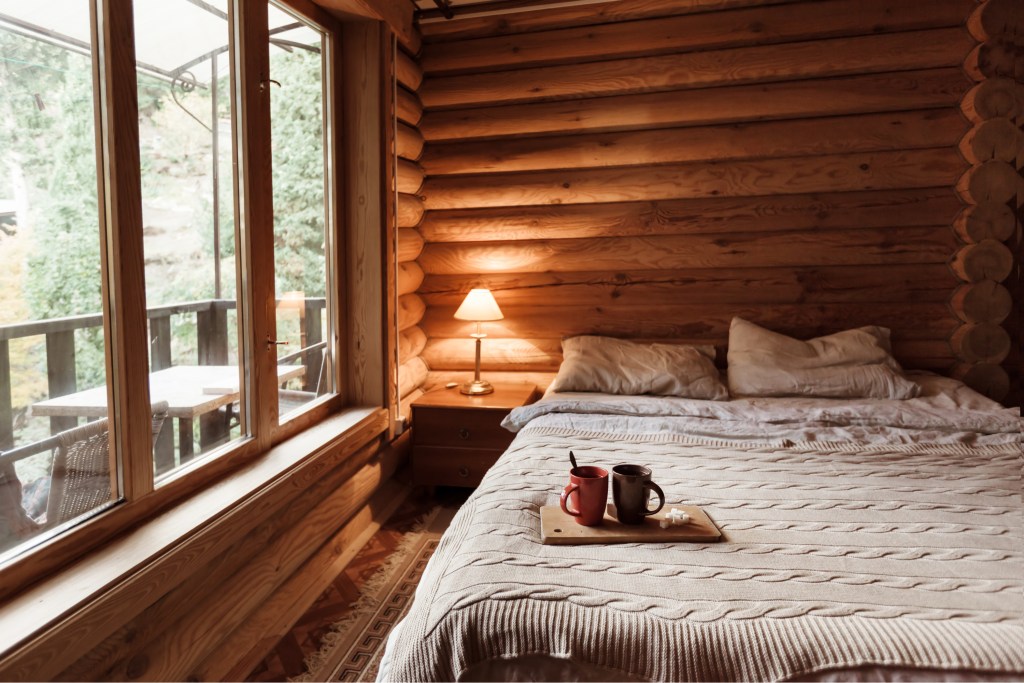 Colors of a rustic theme
Typical rustic homes are full of warm earth tones and neutral colors like burnt orange, deep red, browns, and forest greens. For a more visually interesting design, incorporate brighter, bolder shades to provide a pop of color. Be careful not to overdo it, though. With too many distracting accent colors, the rooms will start to look busy and unfocused.
Don't be afraid to accessorize
Some jaw-dropping transformations are little more than a few well-picked accessories. If you tend to get bored of your decor often or don't have the time for a full-scale renovation, opt for smaller, removable accent pieces that you can install by yourself in just a few hours. For the kitchen, choose ceramic vases, wooden serving trays, or a small woven buffet to hold placemats, extra cups, and other dining room items. The living room is a great space for western-style throw rugs and faux cowhide rugs.
In general, picking new artwork for the walls or adding a wooden side table can go a long way in bringing this design style into your hour house without paying for a floor-to-ceiling makeover.
Log cabin meets romance
For those who like to spend their summer nights camping under the stars or bunking in a log cabin, incorporate a rustic lodge theme with wooden furnishings and canvas, rattan, or woven accents. Think about implementing statement pieces like an antler-trimmed mirror, antique wooden dresser, or tree-trunk table. To prevent the house from looking too gimmicky, contrast these pieces with simpler furniture like a solid-color leather couch or single-tone cabinets.
Charm your guests with rustic country
The country look is one of the more well-known sub-niches of the rustic style. Usually, it incorporates a few more colors to create a style that's more southern romantic than western ranch. For this theme, antique furniture is the key to making the home feel cozy and lived in. Think about adding softer edges with circular or oval mirrors, frames, vases, and lamps. To make it even more inviting, pick muted accent colors like pale pink and baby blue to add a pop of color without detracting from the softness of the space.
When picking a few statement pieces, opt for items you might find in an old farmhouse, barn, or stable. This includes branding irons, horseshoes, wooden milking buckets, butter churns, and more. Don't just leave these items sitting around, though. Mount the horseshoes and irons on the wall and repurpose the buckets to use as flower pots or storage for magazines, candy, or small towels.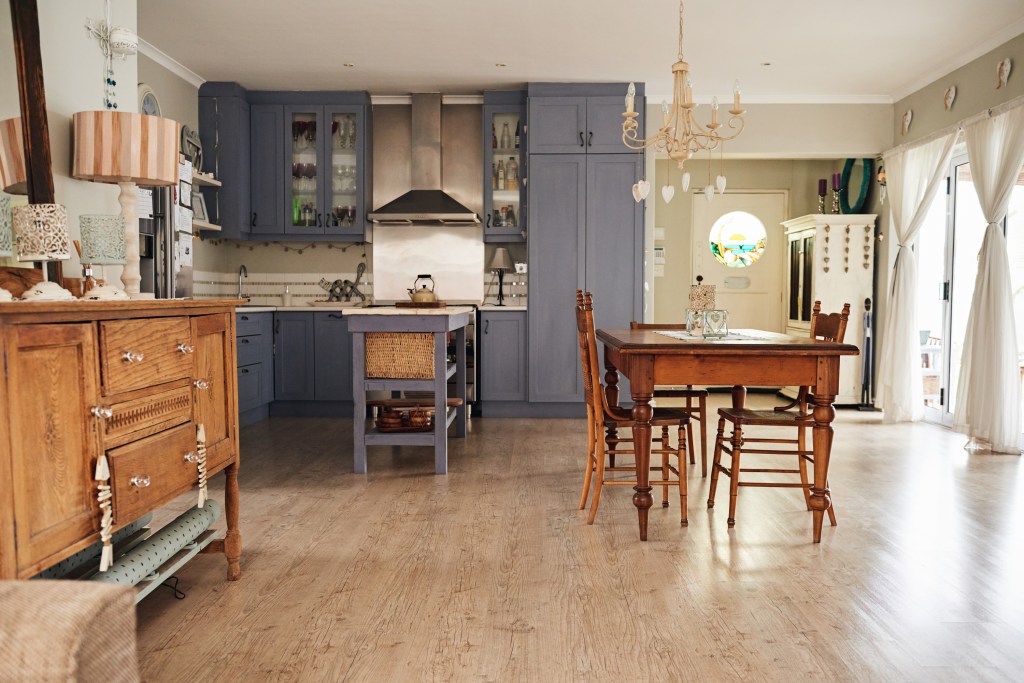 Try out some rustic projects for yourself
A common misperception is that rustic furniture and decorations aren't as luxurious as the ultra-modern, minimalist aesthetic. In reality, nothing could be further from the truth — these homes are lush and cozy, giving an air of classic elegance. Whether you want to convey the mood of a sprawling southern farmhouse or a modest western ranch, you can redecorate and transform your home to fit your preferences without breaking the bank.
Because the style relies on a more lived-in look, you can find grand statement pieces for a great price at garage sales, flea markets, and second-hand stores. All in all, your home should be a comfortable place that inspires and relaxes you and your family. By finding pieces that speak to you, your personality will shine all throughout the home.
Editors' Recommendations