Have you ever wanted to live out in nature, up in the woods, and far away from the commotion of modern life? While that would be a relaxing way to spend your days, the realities of life make a house in the suburbs or an apartment in the city much more convenient. With a few well-chosen pieces of decor, however, you can bring the cozy cabin feel into your home, even if the lake is hundreds of miles away.
These modern cabin styles can bring warmth to your home's interior so you can benefit from all the coziness of a cozy cabin in the woods. To design a space that inspires you to relax and unplug, and check out these tips for creating a modern log cabin interior.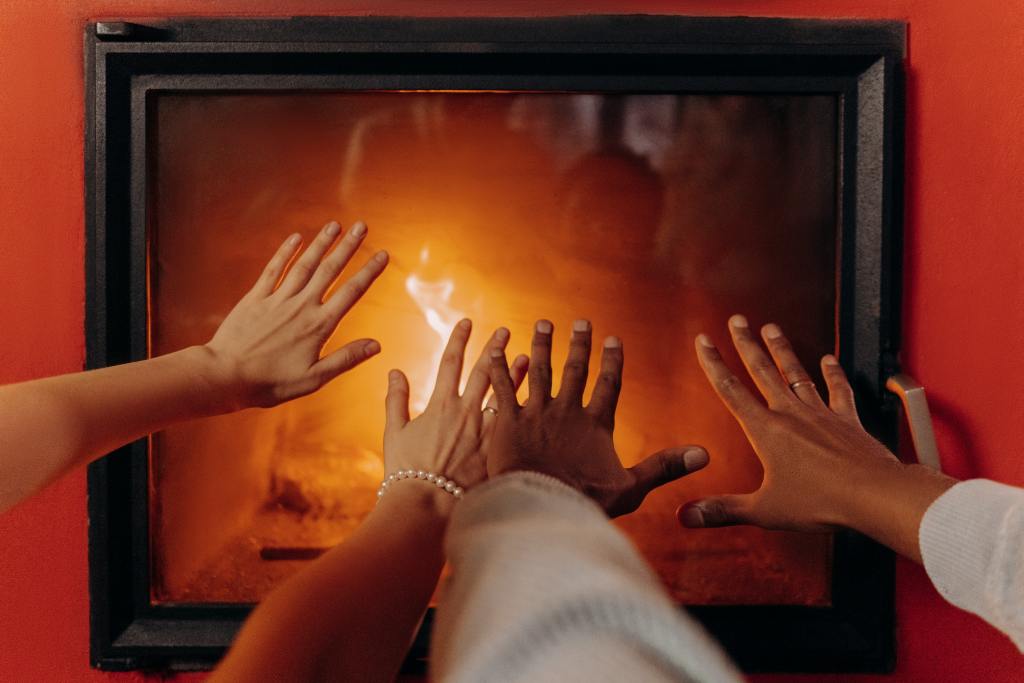 Create the illusion of a fireplace
A proper log cabin has a wood-burning stove, a fireplace, or both. However, most apartments, condos, and houses have neither. If you live in an abode that lacks this feature, never fear: you've got a television.
It might sound cheesy, but putting a display of crackling wood and brilliant flames on your TV can mimic the warm glow of a fireplace. Smart TVs are internet-capable, so you can head over to YouTube and search for videos of burning logs. It may not give off heat, but in a pinch, it can create the vibe you're going for.
Go for a warm and inviting color scheme
Cabins are filled with wooden furniture, textured throw pillows, blankets, and plush rugs to keep the rooms warm, even in the dead of winter. Recreate that atmosphere with a natural color palette and opt for furniture, decor, and accessories in dark browns, deep oranges, forest greens, and earthy reds. Feel free to bring the woods inside and set oversized plants into large vases or incorporate floating pots on the living room walls.
Choose lighter colors instead
Traditional log cabin color schemes tend to be dark and moody, but you can modernize this color palette with brighter hues. Keep the big pieces, like furniture, tables, and cabinets, a deeper color but accent with whites, yellows, and bright greens.
If the appliances, furniture, other fixtures in your home are sleek and modern, try incorporating soft decor to balance the contemporary style. Use plenty of textured rugs, pillows, and throw blankets and bring in rustic wooden frames and side tables. Keeping this decorating style modern is all about balancing the thematic elements with bright and simple accents.
Create a book nook for yourself
Nothing suggests coziness quite like a book nook. Many cabins have a little corner window with a seat or ledge where you can prop yourself up with a good book and get lost for hours. With the natural light pouring in from the windows and a warm cup of tea on the table next to you, there's no better way to spend a Sunday morning.
While you may not be able to recreate the view of rolling mountains or a glistening lake, you can still design the perfect reading spot. Find a corner with loads of natural light and place one of your most comfortable chairs there. Make sure that you also have a lamp or other method of soft lighting to illuminate the area after sunset. Then, just add in some pillows and you're good to go.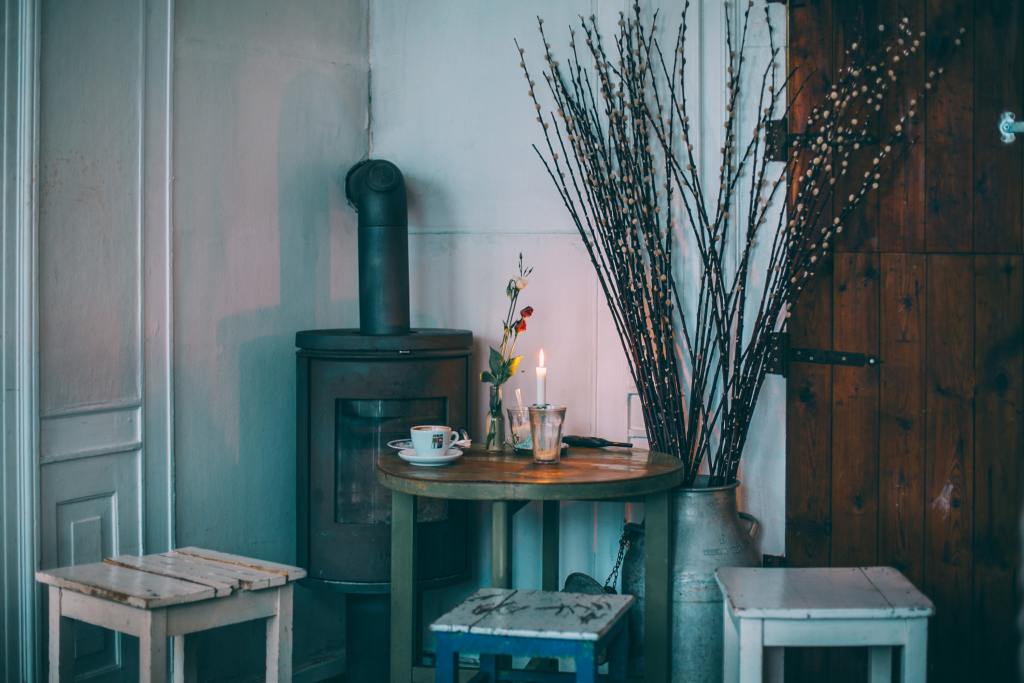 Bring in the statement pieces
While real fur and animal skins were a standard feature on rugs and blankets in years past, many designers are opting for less expensive (and more humane) faux fur. Thick gray and brown rugs add texture to the room and certainly make a statement. Throw rugs on the living room floor and blankets at the end of your bed to envelop the whole room in warmth. If the rest of your decor is fairly simple, feel free to add a few telltale cabin features like wagon wheel chandeliers, plaid blankets, and wooden rocking chairs.
Be creative in your design and personalize it with all the cozy features that make a weekend at the lake so enjoyable. Even if you live far away from the big outdoors, there's no reason that you can't reap the benefits of its calming energy. With a bit of imagination, you can take your current house and turn it into a cozy "cabin" in the city.
Editors' Recommendations