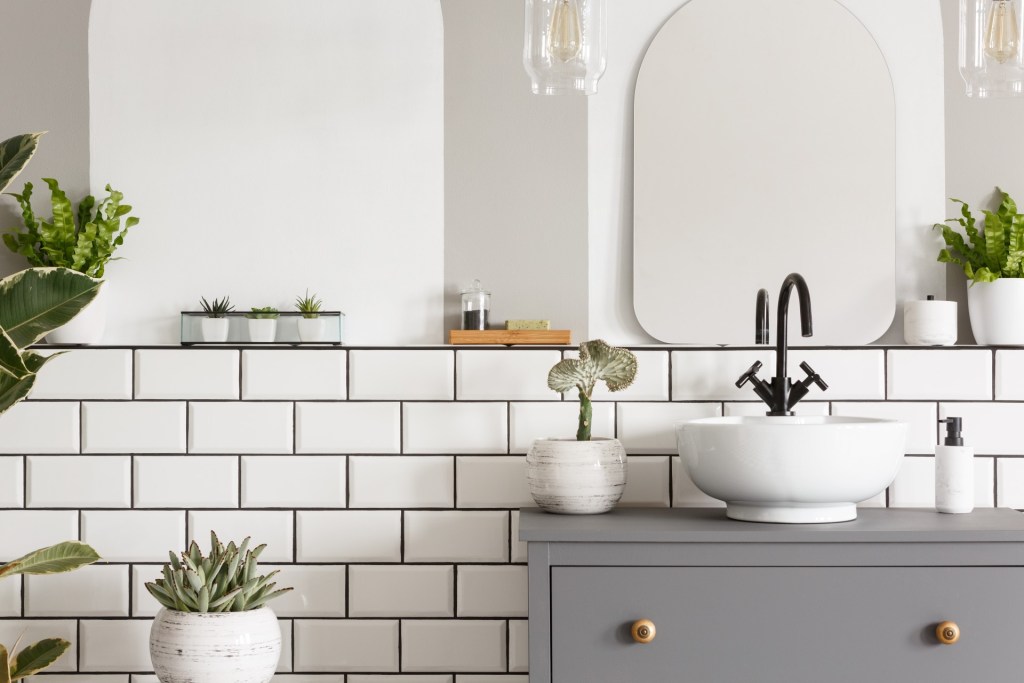 The half bath, otherwise known as the powder room, might be one of the smallest spaces in your home but is also one that is frequently used by company. Why not make a lasting impression? Just because it is petite in size doesn't mean it needs to sacrifice style. Your space can offer both form and function by taking the time to plan and incorporate some clever storage. Here, we explore the key ways to bring your half bath from so-so to sensational.
What exactly is a half bath?
At a minimum, a half-bath contains a sink, a toilet, and a mirror. It is often located on the main floor and, in a practical sense, is a place where you can get a lot of bang for your buck. Even in the most minimal ones, there are still ways to give it a custom look. It is the ideal place to have fun and take some design chances. The result will be a room that is just as thought out as any room in the house.
Plan the best layout
Sometimes plumbing, space, and budget does not allow for any changes, but it is worth taking the time to determine if changing anything about the layout will benefit your new design. DIYers often jump into the job at hand without a solid plan. This may be one instance where it is worth investing in professional designers help to help maximize the space you have.
Pinpoint your style
Just like any room, putting your own stamp on the design will elevate the space. You will want to consider what look you what to achieve—modern, rustic, spa, or traditional are just some of the options. Years ago, there weren't as many choices in toilets, vanities, and sinks, but today there are options that can convey almost any style. Vintage cabinets fashioned into vanities are an excellent way to get a one-of-a-kind piece. Whatever your style, take the time to shop around and find fixtures and pieces that truly speak to your aesthetic.
Give it a fresh look
Clean, crisp, and fresh is an ever-popular choice for any bathroom. Incorporating whites, light blues, and grays will make the space feel airy and light. There is a reason this is a great option for a powder room—it will make it feel larger.
Make a statement
Is there a bold wallpaper you've been itching to try? It may be too much for a large room, but your half bath is the perfect space to showcase it. A floral or botanical print can bring the outdoors in. A bold geometric or graphic paper is sure to infuse the space with personality.
Another way to add a unique touch is with tile. Hand-painted tile can be costly, but a little goes a long way in such a small space. Why not paint the walls a solid neutral and add an eye-catching pattern to the floors?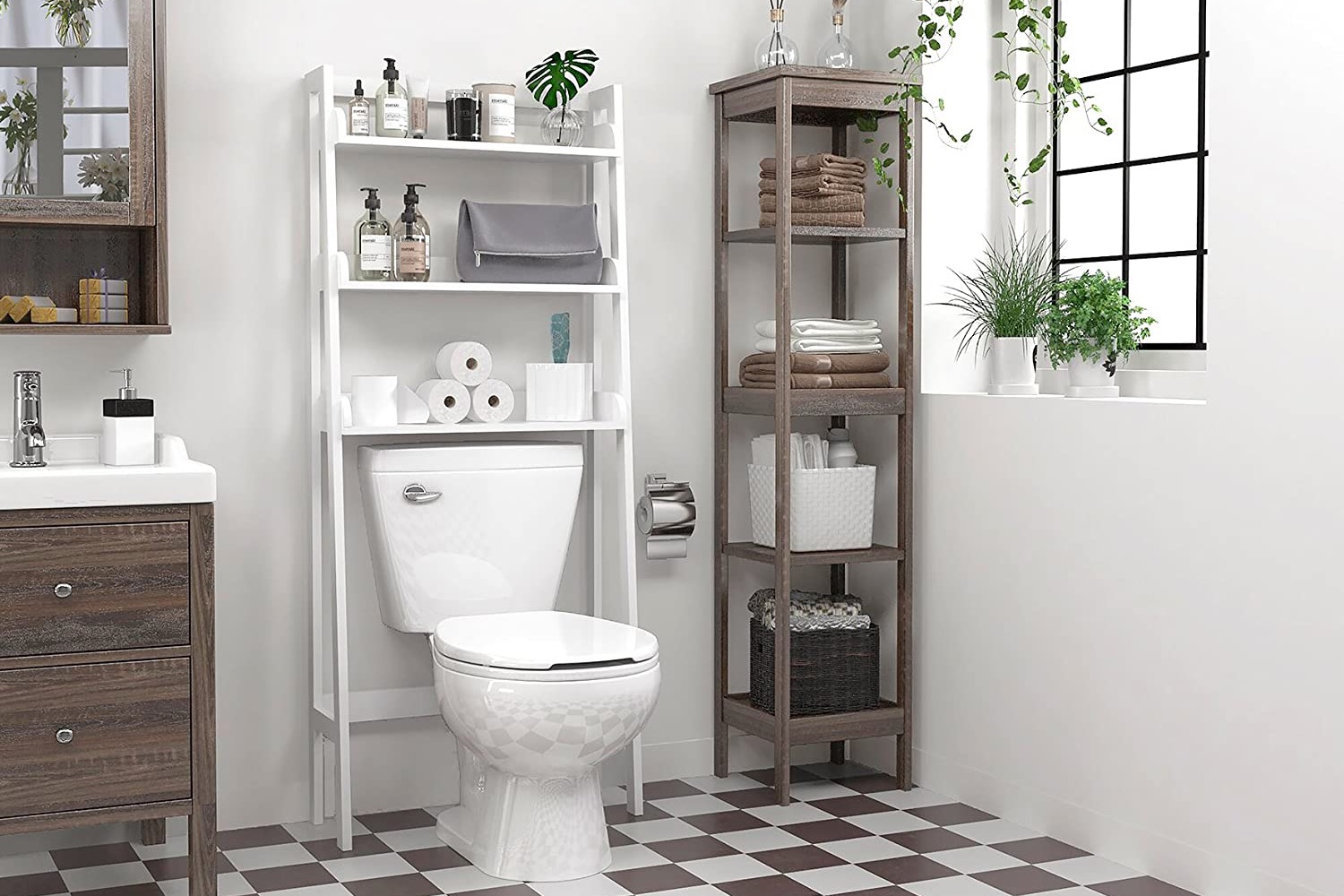 Add a pop of color
As with wallpaper, there are times when paint colors may seem like overload in a bigger space, but in a half-bath, they will add just the right punch. A rich, bold hue will infuse the room with drama. Navy walls paired with clean white fixtures are a classic pairing. Emerald green is having a moment and looks striking when coupled with black or brass hardware. Whatever shade you choose, always remember to paint a small area and see how it looks throughout the day before you commit. The amount of natural light and the room's lighting can dramatically change the way the color reads.
Add smart storage
Your bathroom may have limited floor space, so why not take advantage of its vertical square footage to incorporate storage. The area above the toilet is a prime example. Add attractive shelves that can house decorative items such as baskets and planters where smaller items can be kept. Larger baskets can hold toilet paper and extra hand towels.
Don't forget to dress it up
A few well-placed accessories will finalize your redesign. An interesting piece of art on the wall, plants, or finely milled soaps and lotions are all good examples. Adding these final touches will bring it all together and provide a welcoming touch for any guest.
Editors' Recommendations