Recent design trends have been all about blending styles to make something entirely new. We've seen shabby-chic and rustic-industrial take center stage over the past few years, and now a new trend is on the horizon: grandmillennialism. By blending contemporary materials with looks inspired from previous decades, this style keeps up with the cool trends, all while honoring retro and vintage sensibilities.
If you're curious about what grandmillennial decor has to offer, look no further. We're going to discuss everything you need to know to incorporate this aesthetic into your home.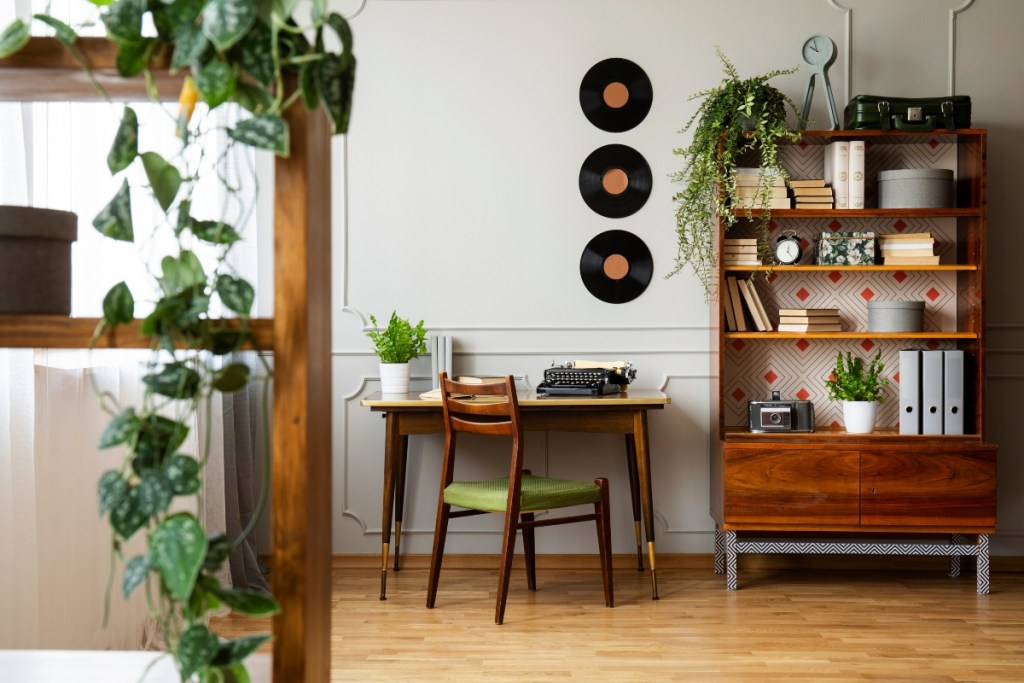 Use mid-century modern furniture
Mid-century modern furniture is key to this style. Hairpin table legs, raised sofas, boxy TV cabinets, and funky color palettes all create a lived-in feeling that's cozy but not outdated. Grandmillennialism also encourages the use of color, adding vibrant pillows and wall decor to bring a bit of eccentricity to the home. Colors like turquoise, pale green, yellow, and hot pink are prominent shades in this palette, but neutral wall colors and faux leather sofas prevent the exciting shades and patterns from looking too busy.
To bring this into your home, check out your local vintage or antique store for stunning items like egg chairs, chairs on thin legs, raised sofas, and straight-edged TV consoles. Don't forget the accent pieces, so be sure to get some rounded coffee table sets or TV consoles with sliding doors to maximize storage and space.
Keep floral arrangements around the home
This decor trend pays homage to a design style our grandparents would adore, and this includes floral patterns and fresh blooms all around the home. Arrange bouquets in ornamental vases to create a sense of elegance and luxury in your home. Accent them with lace doilies, placemats, and stunning tablecloths to tie the look together. Here is a great opportunity to be bold, so don't shy away from more eclectic displays like wallflower sconces, hanging planters, and flowers in wicker baskets.
Implement crystal glassware
Crystal glassware imparts a sense of luxury, elevating the look of a space to invite more sophistication. To style glassware effectively, we recommend setting up a minibar or drinks station where you set up these delicate glasses next to a few bottles of wine or matching crystal liquor bottles.
Alternatively, you can also take an old-school approach and style glassware on coffee tables or entryway tables. If you're hosting a few guests, try keeping the glasses ready with a pitcher of water nearby. This small act can transform the simple act of serving refreshments into an ultra-luxurious experience. Whether you actually use them to serve guests or just keep them there for aesthetic value, they'll look classy and elegant all the same.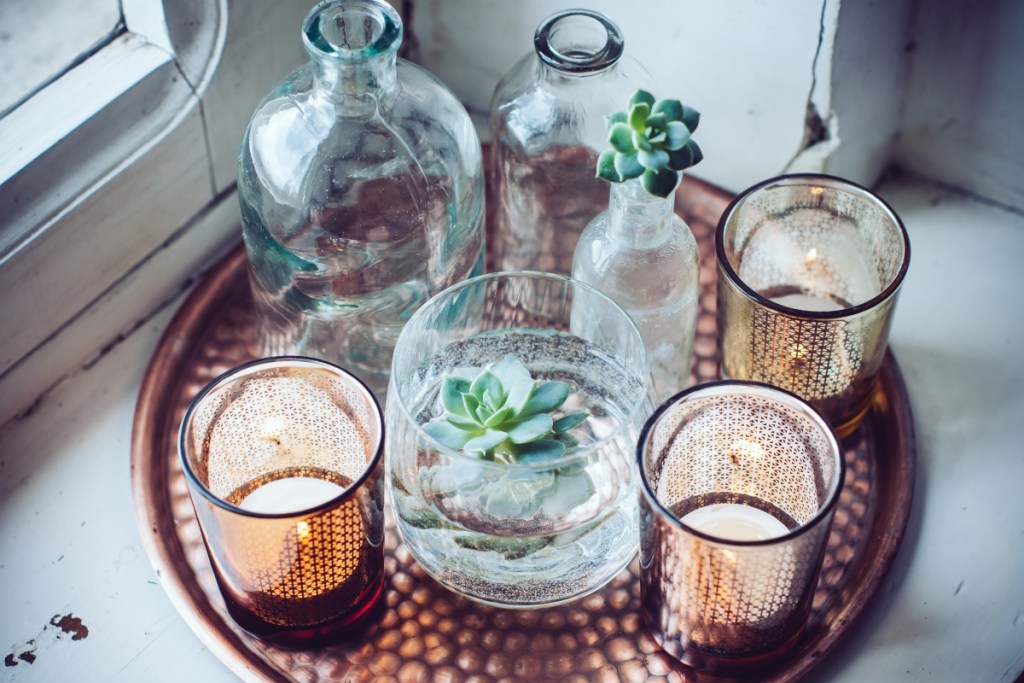 Utilize dishware displays
Dishware displays have become a staple in many grandmillennial homes, reminiscent of older homes that always have a couple of plates, teacups, and saucers on the table. If you don't want to keep the table set, display these dishes in large wooden cabinets with beautiful glass doors. Fill the cabinet with teapots, platters, mugs, or your finest china to be used as decor. Station these cupboards in dining rooms or living rooms for the best visibility.
Alternatively, some grandmillennials put a spin on this trend and display plants in the shelving and glass windows instead of dishware. Adding natural greenery takes this vintage style and brings a little life to it.
Feature gallery walls
Gallery walls have been a beloved home design trend for many years, so it's no surprise that it's survived and thrived. Instead of carefully adding a few decorative pieces to blank walls, consider covering them with your favorite vintage paintings and portraits, making them explode with color and personality. We recommend using vintage wall decor like antique mirrors, ornate frames, vintage posters, and small collectible wall decor to create a stunning look. Additionally, try to use a range of sizes and place photos and frames in a way that prevents the look from becoming too streamlined or tidy.
Grandmillennialism is challenging the way we use vintage decor. Instead of paying homage to the history of vintage items and keeping them as is, this style takes pieces like dishware cabinets, flower arrangements, and gallery walls, and reimagines them. By introducing modernity to traditional design aspects, grandmillennialism is the perfect way to revive old trends in a fresh and exciting way.
Editors' Recommendations