If you cycle regularly, either for your daily commute or leisure, you know the struggle is real when it comes to storing your bike. Not only do you need to store it away for winter, often requiring space in your attic, garage, or basement, but you also need somewhere accessible to put your two-wheeler between rides. We're going to help you out with the latter need today — here are a few practical bicycle storage ideas that you can put into place today.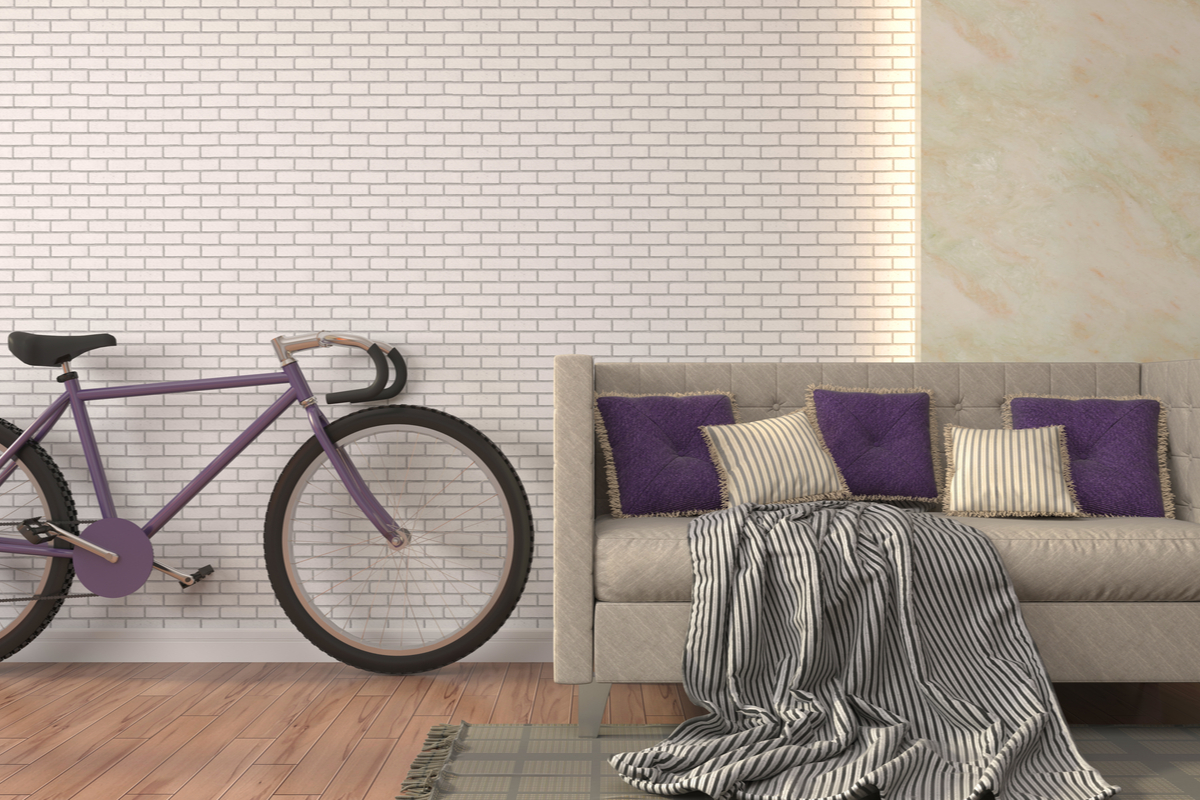 What your bike storage should accomplish
Your bike storage solution needs to accomplish four goals:
Secure your bike
Protect it from damage
Keep your bike easily accessible
Not take up too much space
If you're storing your bike outside, for example, you don't want it to be vulnerable to theft. If you ride daily, you want to avoid a solution that makes it difficult to free up your bike when you're on the go. If your house is small, you don't want your storage solution to take up valuable room and cramp your style. Regardless of these limitations, several solutions will check all the right boxes.
Outdoor bike storage solutions
If you live in an apartment or condo and have a bike rack available for use, you've already got most of the above boxes checked. You simply need a bike lock to secure your wheels and either a bike cover or a tarp to keep it dry and prevent rust.
However, if you don't have a bike rack at your disposal but do have some outdoor space to use, there are a couple of other storage solutions.
Bicycle sheds
While it's a more expensive option and requires a larger outdoor space, a bicycle shed is the best way to keep your bike clean, dry, and secure. These sheds can lock up anywhere from two to ten bikes, and they're made from a variety of materials so you're sure to find one that's suitable for your climate.
Bicycle tents
A bike tent is also set up outdoors, and it requires a much less vigorous installation process than a bike shed. Many models are of the pop-up variety and can be ready for use within a matter of minutes. While it keeps your bikes clean and dry, a bike tent is far less secure than a shed, so you'll want to make sure your bikes are also locked to a more permanent fixture.
Bike storage ideas for small spaces
If you don't have access to a bike rack, outdoor space, or garage, don't worry! There are plenty of convenient indoor bike storage solutions that will keep your bikes accessible yet out of the way.
Bicycle hooks
By mounting these special hooks on your wall or ceiling, you can safely suspend your bike above the ground. Covered with a rubber material, these hooks also prevent your bike from getting scratched up while it's stored. Be sure to install the hooks on a wall stud or ceiling joist to prevent drywall damage.
Wall-mounted bike rack
Similar to bike hooks, a wall-mounted bike rack is installed directly into your wall studs. These racks are designed to hold either one or multiple bikes, keeping the cycles up and out of the way.
Gravity rack
If you're not into the idea of drilling into your walls, there's one more solution that may be the perfect fit for your indoor space. Gravity racks, or free-standing bike racks, rest on the floor and can hold two to four bicycles. They're narrow, taking up about as much space as the width of the bike, so they work best when positioned along a wall. Some varieties lean against the wall for added support.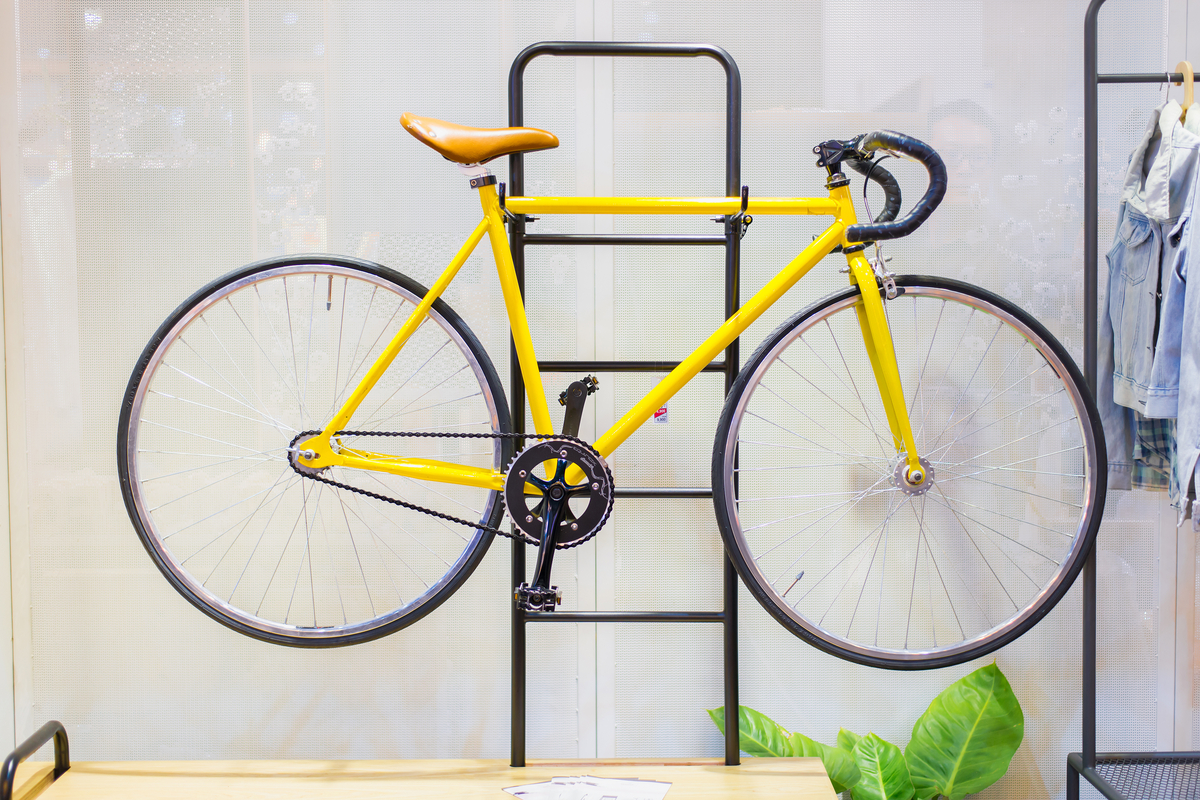 DIY garage bike storage ideas
If you have a garage at your disposal, security is less of an issue since you can simply lock up your garage with the bikes inside. Therefore, the main purpose of your garage storage is to keep your cycles protected against damage and out of the way.
Make a bike rack out of PVC piping
PVC piping is incredibly versatile, and you can easily arrange the pipes to create a simple, durable bike rack. Place the arranged pipes in a corner of your garage or against the wall to keep your bikes upright and out of the way.
Use a wood pallet for bike storage
Wood pallets are readily available and quite inexpensive. Since the slotted design is already perfect for storing bikes, they make a simple, easy, and affordable DIY bike rack. Simply lean the pallet against the garage wall with the wood planks in a vertical direction and slide your bike's front wheel between the planks.
Whether you've got plenty of space in the garage or you're limited to the wall in your living room, one of these storage solutions is bound to fit your needs perfectly. Cycle on!
Editors' Recommendations