As the seasons begin to change, we're starting to see a new wave of fall home design trends. This autumn, people are taking a break from the tried-and-true traditional approaches and shifting their focus toward more contemporary and eclectic styles.
While classic fall themes like pumpkin decor, the organic and rustic appeal of orange and brown shades, and fall leaf patterns are still abundant in many fall design schemes, designers and homeowners alike are looking for more contemporary and unique approaches to autumn decorations.
To stay up to date with this season's trends, keep reading to learn more from the design experts themselves. From revamping the home office to integrating fresh and exciting patterns into your design, there are plenty of ways to redecorate your home this fall without having to use conventional or tacky autumn decor.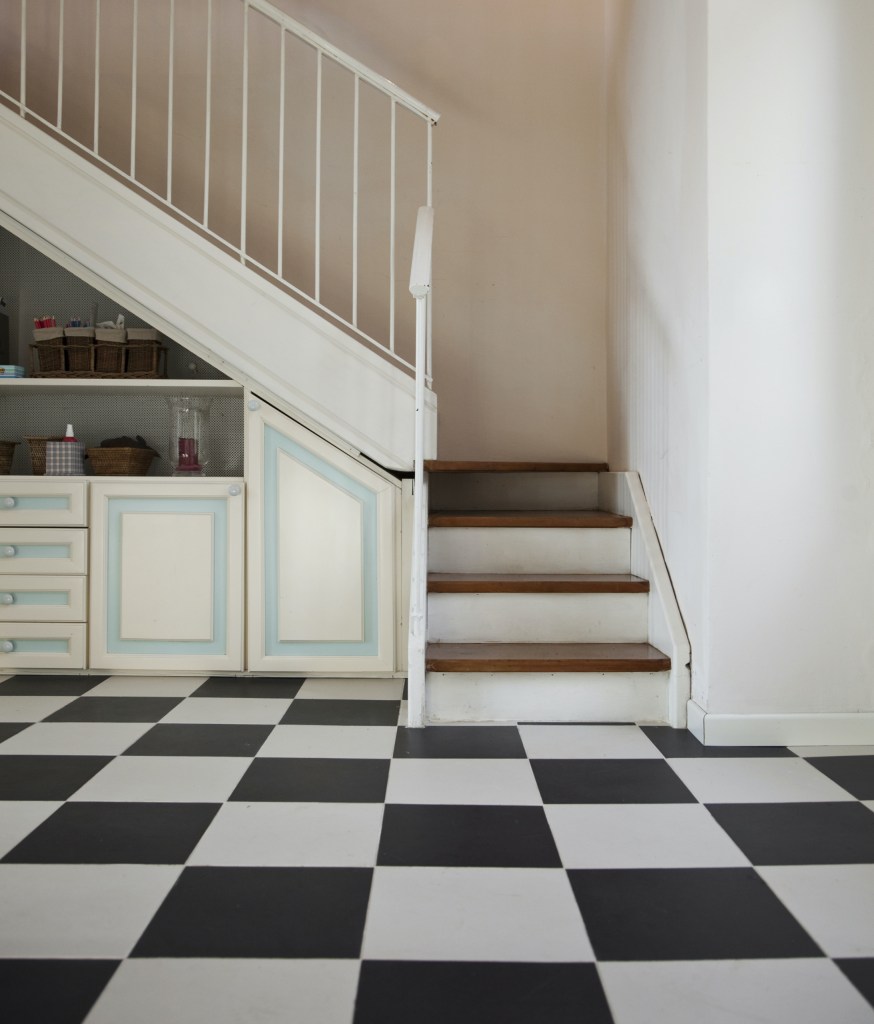 Checkerboard patterns for a bold look
Checkerboard patterns are funky, classic, and retro, creating a fun and playful look that homeowners are falling head over heels for. To use checkerboard effectively in your home, try scattering the print around the room in the pillows and throw blankets, place settings, and even wallpaper. To add a little more visual interest, try to mix up the size of the pattern, incorporating both big and small prints.
For a bolder look, opt for a checkerboard floor or accent wall. Matt Kunz, president at Five Star Painting, suggests using this pattern in your room if you want to make a statement. Though black and white is a classic checkerboard combination, don't limit yourself to those hues. Kunz shared, "The best part is that the color combinations and ways to do it are endless," so there's a lot of room for customization.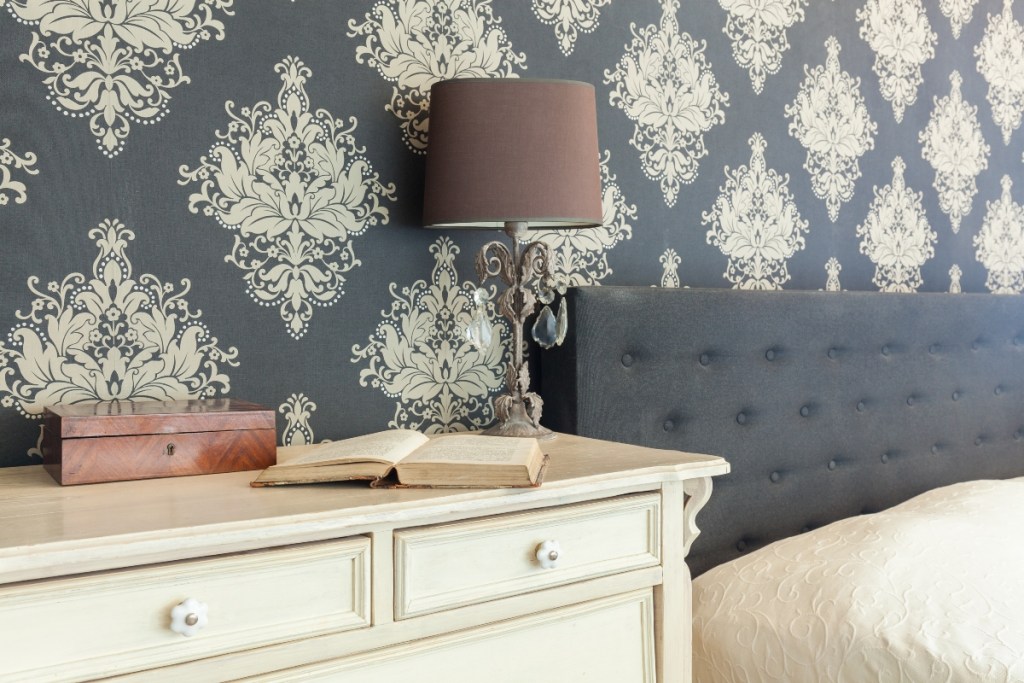 The "grand-millennial" style is super trendy
A new style in home design, affectionately labeled granny chic, is growing in popularity among millennials. Kunz likes to refer to it as "grand-millennial," a style that features:
Grandma's china
Lots of prints
Furniture skirts
Tablecloths
Embroidered materials
Ruffles, pompoms, and beads
Slipcovers
This "grand-millennial" trend refers to the recent surge of mid-20 to 30-year-olds who want at least one traditionally styled room, filled with elements that are reminiscent of the comfort of their grandparents' houses. Kunz stated, "This style is an interior design aesthetic that is usually considered 'stuffy' and 'outdated' by contemporary standards." But that makes it all the more appealing!
This fall, try out this grand-millennial style in your home by using lace doilies, patterned tablecloths, china cabinet displays, and anything that puts a spin on something you might have found at grandma's house. You don't have to fully recreate your grandparents' living room, though. Just adding a few of these soft elements can bring a more traditional, antique style to the space. By mixing it with other design styles, you'll create a homey touch with a curated, polished aesthetic.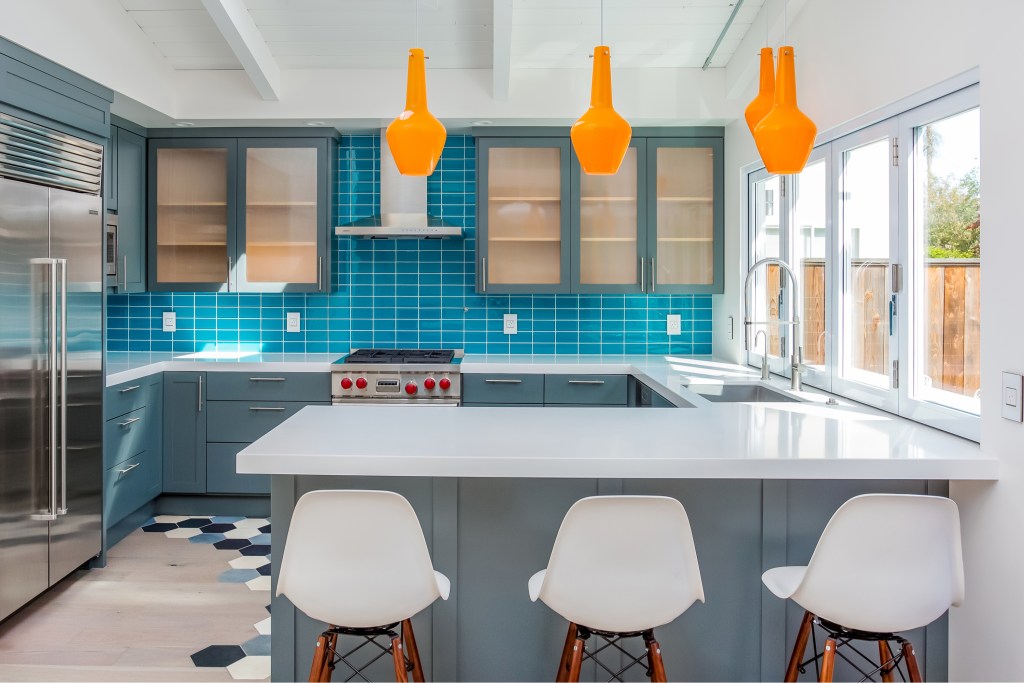 Saturated color palettes are making a comeback
Traditionally, autumn decorations tend to favor bold reds and yellows to match the colorful leaves outside. However, this year, people are stepping away from this tried-and-true style and trying out something a bit more modern. KD Reid, lead designer at KD Reid Interiors, said "saturated color tones, such as vivid blues and oranges," may be more common this fall. The blue and orange duo specifically is a surprising choice for fall, making it more exciting and eye-catching.
Reid recommends using statement pieces of furniture or decor to incorporate these rich and lively colors into your design, stating that designers should include "distinctive features related to [those] warm hue[s], such as a unique armchair design or a multicolored rug piece," in this season's redesign.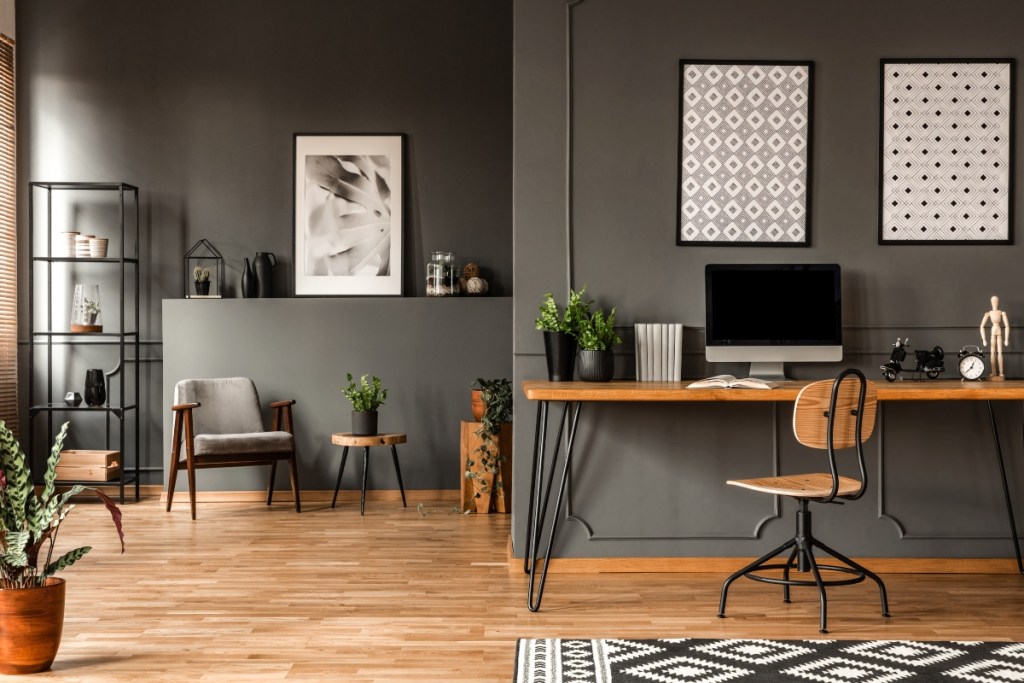 A home office revamp could be just what you need
With more and more companies offering employees the chance to work remotely, the home office has evolved from a convenient spot to catch up on work over the weekends to one of the most-used rooms in the house. Because of this, experts recommend giving this space some TLC this season.
Joe Fava, CEO and founder at Fava Design Group, said, "Many people are choosing to capitalize on this once-forgotten room and make it a statement room." You can achieve this by painting the walls a bold color, adding a new accent rug, or DIYing some built-in shelves. Additionally, incorporating more patterns, soft furniture, and fall-themed decor can make the space cozier and more inviting as the seasons change.
The at-home bar is perfect for cozy gatherings
As winter approaches, many people trade outdoor activities for cozy indoor gatherings. Bar-hopping and spending nights out on the town will be put on hold until warmer days arrive. At-home bars resolve this trouble and allow friends and family to gather to have a drink or two, all from the comfort of their homes. Whether you invest in a built-in bar complete with a beer tap or opt for a simple liquor cart, you'll love having all the comforts of your favorite hangout right in the living room.
Reid said, "The home bar is the latest hangout area for homeowners who want to entertain and transform their own space into something that matches the trendiest of clubs." The best part of having your own at-home bar is that you can create the ambiance you love in whatever style you choose, whether it's inspired by the club scene in Miami or the hole-in-the-wall down the street.
Fall is the perfect time to get trendy and reinvent your space before the winter blues put a drain on your productivity. Try out these expert-approved home design trends for fall and your home will be the go-to spot all autumn long.
Editors' Recommendations