Whether you're sprucing up your home to appeal to buyers or creating your dream kitchen for you and your family, a kitchen remodel can warrant plenty of questions. How much will a full remodel cost? Is it better to DIY? How much money can you anticipate should go toward unexpected expenses?
Whether you're updating outdated cabinets, refinishing a countertop, or opting for a full remodel, we've broken down the costs you can expect for your next kitchen renovation.
Your location will affect your budget
Before you begin picking countertop materials or paint swatches for your walls, it's important to understand that the cost of your remodel will change depending upon your location. Remodeling Magazine analyzed data from across the U.S. to determine the average cost of a full kitchen remodel. Their data showed that homeowners can expect to spend anywhere from $26,000 to $75,000, depending on the state where they live. Some homeowners in areas like Southern California or major cities in the Northeast could expect an upscale remodel to cost on average $100,000 or more.
This is largely due to the cost of living, materials, and labor in your area. However, other reputable experts like HomeAdvisor have stated that the average cost of a kitchen remodel can range between $13,000 and $38,000 depending on the scale of the renovation.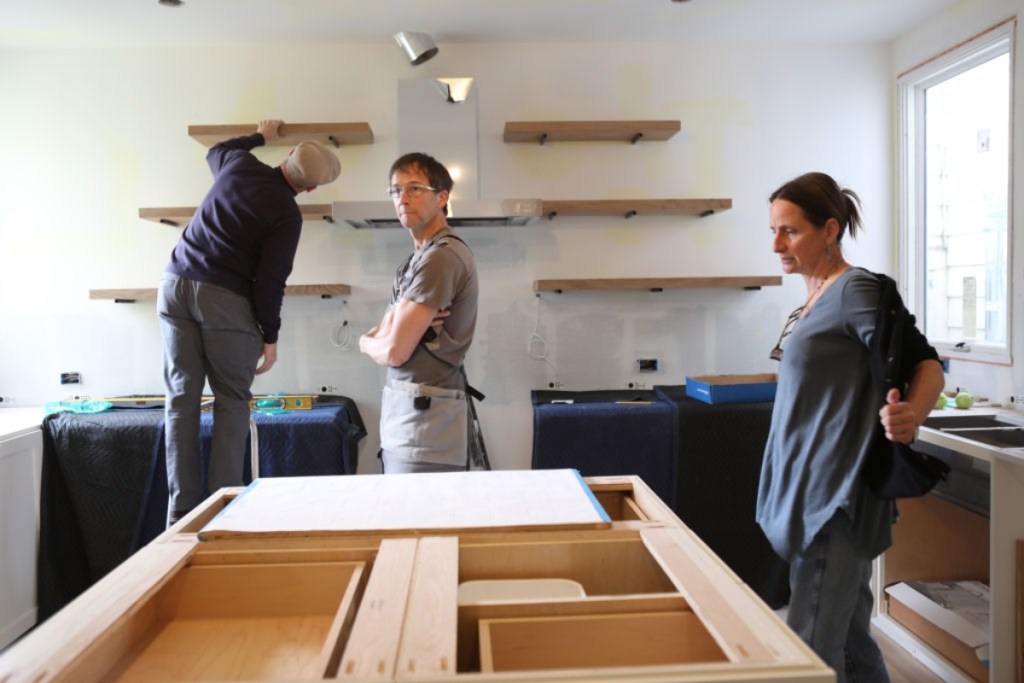 Cabinets will be the most expensive aspect of your remodel
As you begin to determine the cost to redo your kitchen, you'll need to recognize the areas where you'll be spending the most. Typically, countertops, cabinetry, and appliances eat up the majority of your budget. So, even if you aren't planning on a full remodel, you might find yourself spending thousands of dollars on a smaller project.
Home Depot's Kitchen Estimator tool is a great way to gain a general estimate of how much these areas of renovation will cost. Cabinetry tends to be the most expensive aspect of any kitchen remodel, and according to Home Depot, you can anticipate spending anywhere from $3,000 for a small kitchen with low-cost cabinetry to $20,000 for a large kitchen with high-quality cabinetry. It's best to set aside 25 percent of your budget exclusively for kitchen cabinets when doing a full remodel.
Consider labor costs vs. DIY
A large portion of your budget will inevitably go toward labor costs. If you hire a company to replace your cabinets, countertops, and appliances, you will have to factor in the costs necessary to pay them for their time and hard work. Similarly, on remodels that require plumbing or electrical changes, you can anticipate a hefty expense, especially if structural or other problems arise.
However, the DIY route isn't always the best solution for cutting labor costs. While you could certainly paint cabinets, move appliances, and lay flooring if you are handy enough to do so, it's best to leave more serious changes to the experts.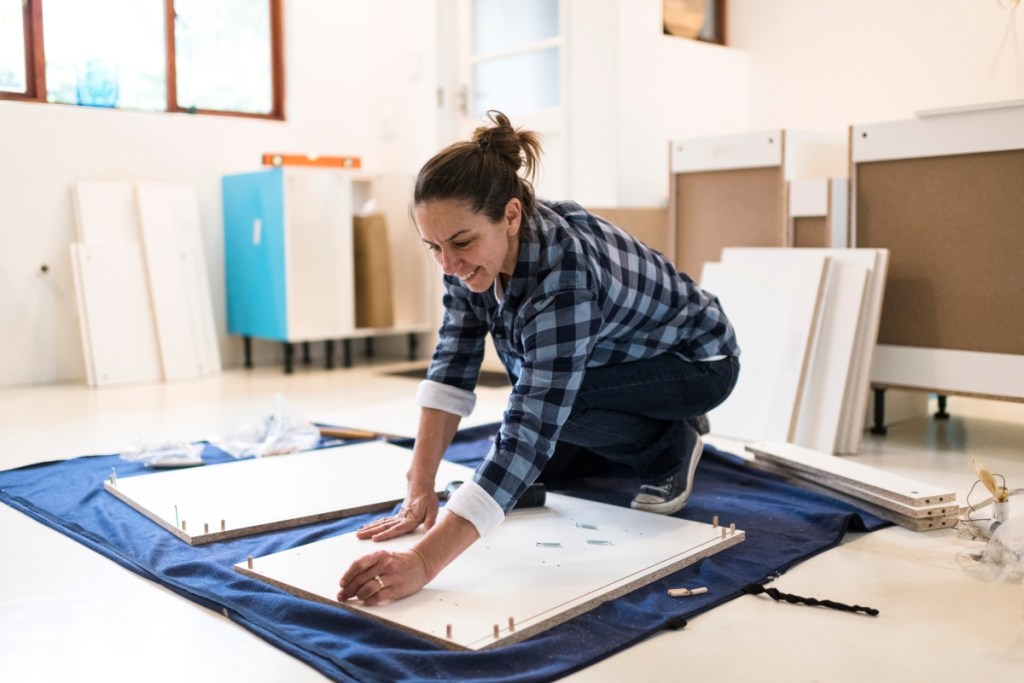 How to save money during a kitchen remodel
While the significant expenses of a kitchen remodel have been laid out above, there are several smaller costs involved if you plan to redo your kitchen. Here are a few ways you can work to cut back the costs of your kitchen renovation.
Spare some change for surprises
Experts recommend setting aside 20 percent of your budget to surprise expenses. This could account for additional labor fees, electrical problems, plumbing work, structural damage, mold, etc. When remodeling your kitchen, you never know what problems can arise, so it's best to be prepared for anything. Be sure to stash some spare change in case something goes wrong. You don't want to be in a position where you must sacrifice your design to resolve an unexpected expense.
Know your design ahead of time
One of the most common issues we see homeowners make during a renovation is changing their minds halfway through the project. Second-guessing your design, changing your mind, or planning as you go can add thousands to your budget. The time and money it takes to make last-minute changes can be detrimental to your wallet and can bring unnecessary stress to your kitchen remodel. Therefore, we recommend planning your design as thoroughly as possible before you begin renovation.
Opt for a more affordable countertop
Countertops come at hefty prices, depending on the material you choose. From quartz to woodblocks, there are several options to choose from. If you want to save money during your renovation, consider opting for a more affordable countertop solution. While high-quality custom countertops can be a fantastic addition to any home, you'll have to consider if it is possible for your budget.
Big retail stores like Home Depot or Lowe's can offer more affordable countertop options for homeowners undergoing a kitchen remodel. You don't have to go the custom countertop route if you're tight on money. Instead, consider a retail sourced counter. And as for materials, we found that granite and quartz counters tend to be a great option for people looking to save money.
Reuse and refurbish what you can
Of course, one of the best ways to save money during a kitchen renovation is to reuse and refurbish what you can. If your kitchen cabinets are in good condition, consider whether a new coat of paint will make them look even better. Thrifting handles, decor, shelving, and other decorative pieces can also make a difference. You can also consider DIYing parts of your designs to save money. While some items in your kitchen will need to be replaced and others will require the touch of a pro, there are several ways you can cut costs by making changes on your own.
Kitchen remodels are an expensive change to implement in your home, but they often raise your home's value, saving you money in the long run. As you go about your remodel, consider the most important aspects of your renovation and cut costs on purely decorative changes that don't add value to the space. Always have a cushion for unexpected expenses and be prepared for anything. Kitchen remodels can be fun and exciting and are made better when you don't have to worry about the budget.
Editors' Recommendations