Transforming your basement into a more usable space can free up so much room in your home. There are endless things you can do with a finished basement, from a storage-filled media room to a gorgeous laundry area. But one problem remains: What should you do about the walls? Basement walls are made of different materials than the other walls in your home, which give the space a dreary and dungeonous feel. If you're asking yourself, "How can I make my concrete basement walls look better," check out these great basement wall ideas to get started.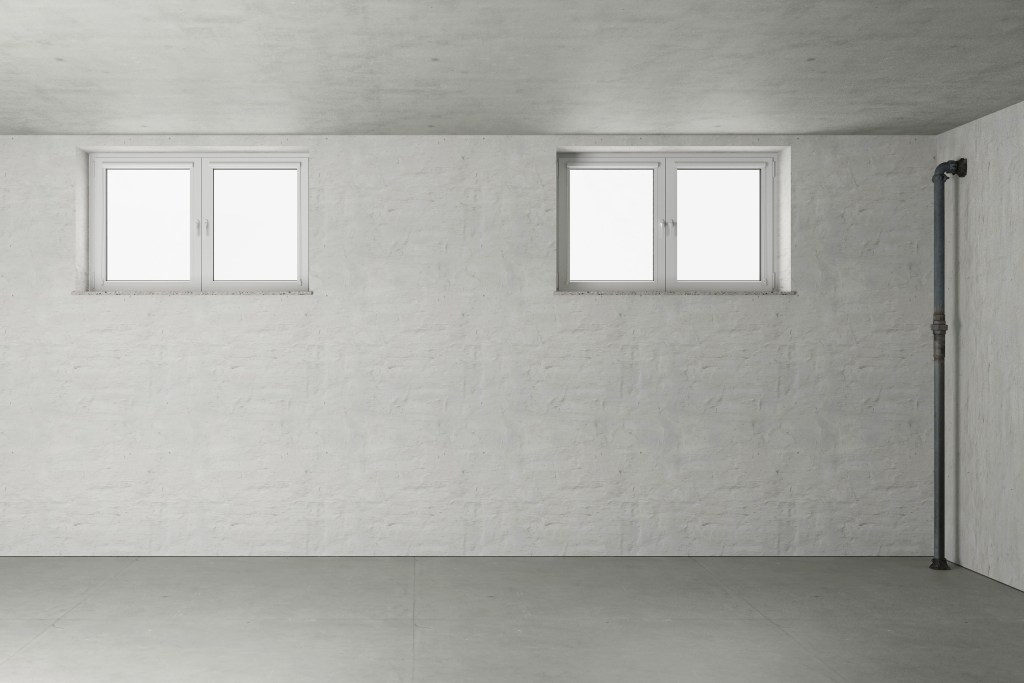 What to know before finishing your basement walls
Before deciding what material to use to finish your basement walls, you must first consider what the current walls are made of. These are the most common materials.
Concrete: Poured concrete creates a relatively smooth surface that's easy to paint or apply a framework to. However, small cracks can form and impact how you finish the walls.
Masonry: Concrete cinder blocks, bricks, and stone are all examples of masonry walls. Cinder blocks create a rough, uneven surface that can be difficult to work with. Brick and stone are more common in older homes and look beautiful when maintained and left unadorned.
Precast panels: This is the least common type of basement wall. Precast panels are made of a slab of concrete that's preinstalled with metal studs and plumbing and holes for wiring. The studs make it easier to put up drywall, too.
Perhaps the most common way to finish basement walls, regardless of the material, is with drywall. This material gives walls the same finished look as the walls on upper levels. But installing it in a basement can be challenging because you have to build the framing too. You'll need to install sheets of foam board and construct a wooden frame before attaching the drywall. Then, you'll still need to mud the joints and prime and paint the walls. All in all, the project can be intensive — and more work than many homeowners are willing to do. Thankfully, there are simpler solutions.
How can I cover my basement walls without drywall?
If you don't want to use drywall in your basement, there are plenty of other materials to consider. Below are eight of our favorite basement wall ideas. These solutions vary in cost and complexity, so you can easily find one that fits your needs.
Wood paneling
Wood paneling is making a comeback; tons of modern and aesthetically pleasing options are available. This method will cover the original basement walls completely. But before you can hang the panels, you'll need to install furring strips, which can make the project a bit more complicated.
Paint
Painting your walls is the simplest and most affordable way to finish a basement. Cover the boring gray of the concrete or cinder blocks with a light hue to make the space feel brighter and more welcoming. Just be sure to clean the surface before coating it with the proper primer and paint.
Vinyl or wallpaper
You can also hang adhesive vinyl or wallpaper on the walls to change up their look. This method is affordable and easy to install, but it does require some prep work. You'll need to clean and grind down any uneven surfaces before applying a sealant and hanging the wallpaper. Otherwise, it won't look as polished.
Stone veneer
Installing a stone veneer is one of the most expensive and laborious options on the list. However, the end result can be quite striking, especially when highlighting an accent wall or special feature like a fireplace.
Wood fiberboard
Fiberboard is slightly different from wood paneling, but it can produce a similar look. The faux wood panels can cover concrete without any framework; simply seal the walls and apply adhesive to the back of each board to hang them up.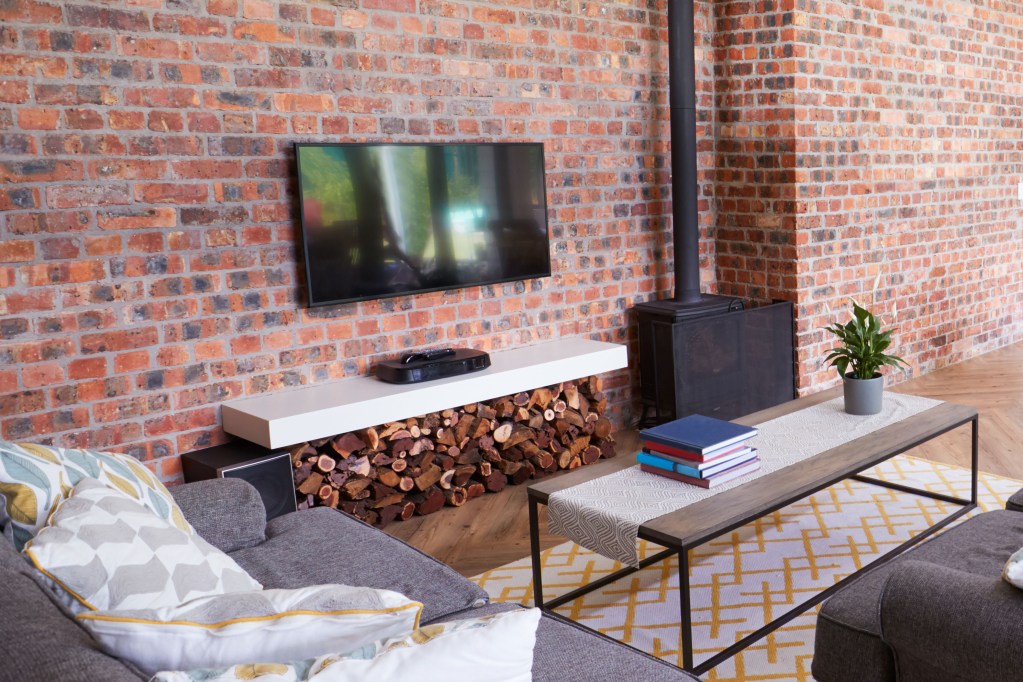 Exposed brick
If your home's foundation is made of brick or stone, the best thing you can do is leave it alone. Embrace the natural beauty and character of the material. Use a sealant to protect exposed bricks. To lighten up the space, consider painting the bricks with a bright white or soft tan.
Basement panels
Basement panels are specifically designed to help homeowners quickly finish their basement walls. Each prefab panel has a layer of framing, foam insulation, drywall, and pre-drilled holes for wiring and plumbing. The mounting system attaches directly to concrete, making installation much more straightforward. The panels are moisture-resistant and paintable, but they can be on the expensive side.
Pargeting
Pargeting, or parging, is the process of applying a coat of mortar, plaster, or concrete over cinder blocks to create a smooth surface. When finished, the walls will have a stucco-like appearance that completely hides the cinder blocks' uneven and ugly look.
You don't need to install drywall to transform your basement into a more finished space. While the material is thought of as the go-to choice, there are lots of other ways you can spruce up the basement walls. From affordable and easy solutions like paint and wallpaper to more complex projects like wood paneling, there's a wall material to suit every basement. No matter which wall idea you choose, your finished basement will look like a whole new space.
Editors' Recommendations