Home offices have become a focal point in homes due to the pandemic. Now, more and more people are working from home at least part of the time, which means creating a dedicated workspace, if you don't have a room you can close the doors and concentrate.
We talked to interior designer pros about what they're seeing when it comes to decorating and creating a home office space that one or many people can use. If you're looking for inspiration, here are some home office interior design options to consider.
Hybrid furniture
Dave Adams, vice president of marketing, entertainment, and home office furniture manufacturer at BDI, said getting creative is key. "This past year, we have seen consumers invest a lot in their home spaces, and we expect that trend to continue in 2023. However, one change we expect is that purchases for the home in the coming year will be more strategic and less on a grand scale," he said. To that end, finding "hybrid furniture designs that play various roles or allow them to create on-demand work surfaces" is important.
This could mean "furniture like coffee tables with tops that lift to convert to a workstation, or laptop tables that can be a work surface but also a side table next to the sofa, and storage furniture that can double as accent pieces in open spaces."
Katherine Cohen, associate creative director at Interface and FLOR, agreed. "Typical home office necessities double as livable spaces, with products like desks used as craft tables and floors, which turn into storytime corners," she explained.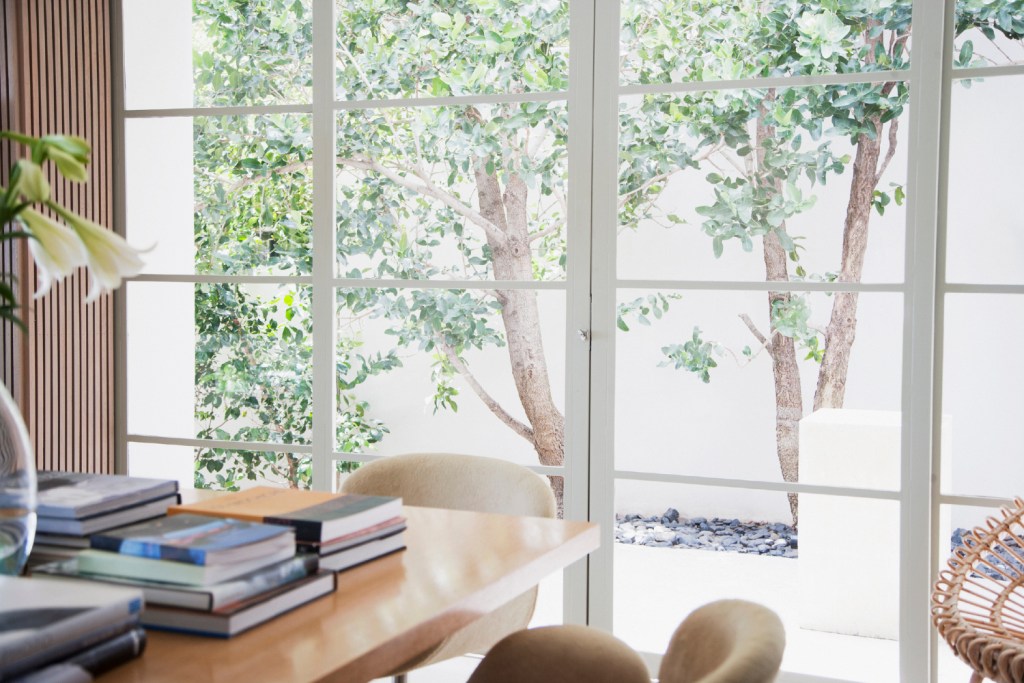 Calm space
After the stress of the pandemic, we could all use a little tranquility in our lives, said Cohen. "We see this need for quieter, calming spaces reflected in design choices. Wood tones, soft pastels, and nature-influenced tones like moss greens and saturated reds will dominate the coming seasons." She also believes in 2023, we will see "consistency in colors, shapes, fabrics, and other design elements create a sense of organization, helping with motivation during the workday."
For offices in shared spaces like bedrooms or living rooms, "consumers have embraced room dividers, shelving, or even topiary walls or living planters to help create separation," added Adams. "This allows work-from-home employees to mentally get into workday mode — and then leave it behind at the end of the day," which helps deliver on the calm trend.
Finally, biophilic design is seeing a real emergence, "connecting humans to nature by incorporating natural elements into a space," said Cohen. "This is especially important when working within a home space to bring oneself back to nature and create a serene work environment."
Working from home is here to stay, so it makes sense to dedicate time and energy to creating a space where you can work, but that also offers flexibility to be more. This is especially true if you're trying to find a space in your home that may not have a dedicated office space. Get creative, and have fun with flexible workspaces and furniture that deliver concentration and calmness.
Editors' Recommendations