The latest models available are more powerful than ever. They pack serious driving power and give you an unparalleled freedom of movement that is basic for any workshopping and home-improvement tasks. Give your tool collection a serious boost with one of the premium-quality drill sets in our collection and take your repair and building skills to the next level.
Whether you are looking to drill holes or drive screws into a wall, having one of these suggested options will make all your household decorating, mounting, and improvement projects much easier. You will be working faster and effortlessly as you hang shelves and picture frames, or mount your TV. With our well-vetted selection, you are sure to master all of your DIY projects.
Black + Decker Cordless Drill Set
Best overall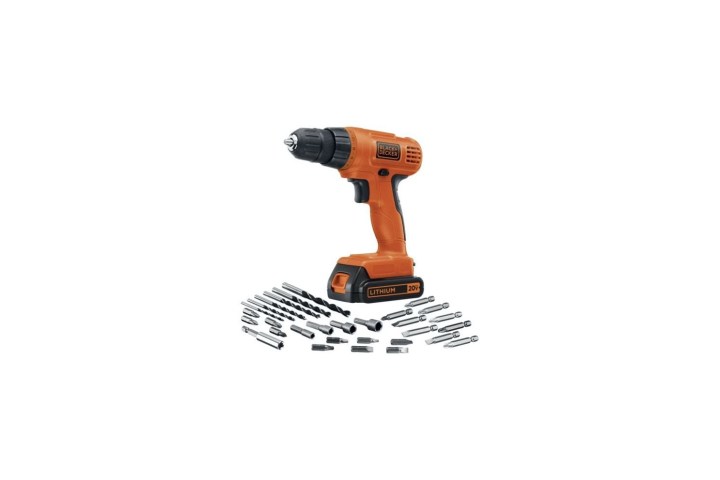 For those who like premium tools with an impeccable record, the Black + Decker Cordless Drill Set sets the standard for the category. With 30 accessories included and a rechargeable battery that holds a charge for up to 18 months, this model is ideal for all common applications.
Avid Power 20V MAX Lithium Ion Cordless Drill Set
Best value drill set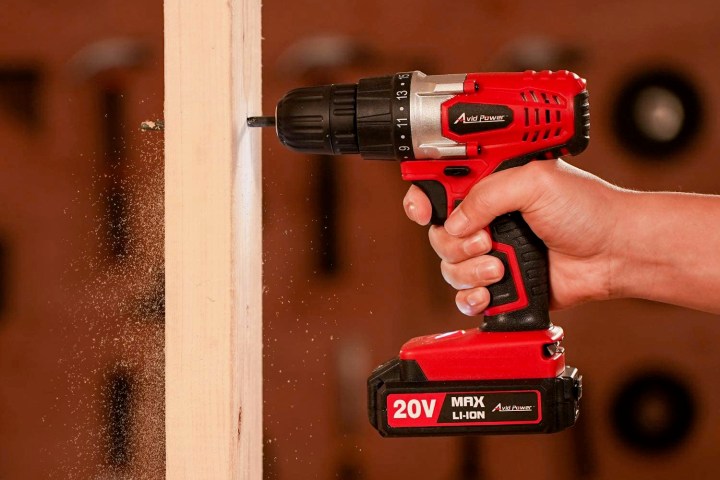 Get both performance and a budget-friendly price with the Avid Power 20V MAX Lithium Ion Cordless Drill, an efficient power tool with all the functionality you need to get the job done at a price that will make your bank account happy. It features a clutch with 15 positions, rechargeable battery with USB port, 10 drill bits, and 10 driver bits.
DeWalt Lithium Drill Driver/Impact Combo Kit
Best combo drill kit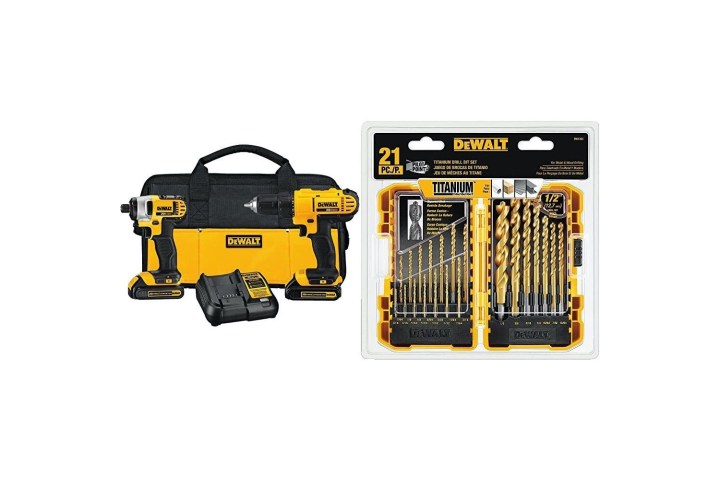 The DeWalt Lithium Drill Driver/Impact Combo Kit takes the honors as the best bundle solution. It includes two drills and a commercial-level drill bit set with titanium pilot points for longer life. With high-performance motors and long-lasting battery, you will have everything you need in this combo kit.
Complete your tool chest or upgrade your old cord drill with one of the powerful and reliable options we have curated for you. Any of the suggested models surpasses expectations in both performance and durability and make the average cheap drill look like a toy in comparison. Take advantage and improve your tool collection.
Editors' Recommendations