Suit up and get ready to get some work done with the curated selection with the best coveralls available for you. Whether you want to provide your auto shop workers with uniforms to look more professional or looking for the right protection for yourself, you are sure to find the perfect match with our suggestions.
Perhaps not the most stylish piece of clothing, a coverall is a must if you are doing serious workshop duties or digging deep into the engine of a car. It gives you the freedom to work without worries about damaging your clothes and gives you an extra layer of protection that might save you from a cut or a bruise in case of accidental tool slips.
Dickies Men's Basic Blended Coverall
Best overall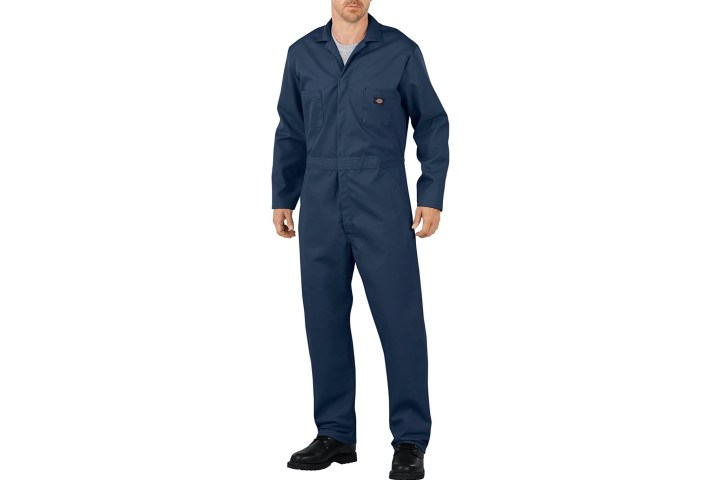 The Dickies Men's Basic Blended Coverall is a classic in the auto-repair world. This is a superior option with a comfortable fit that makes it a durable workwear option, which is functional and sturdy. Made of a poly-cotton blend, it offers durable construction with two-way zippers.
Bulwark Flame Resistant Deluxe Coverall
Best flame-resistant coverall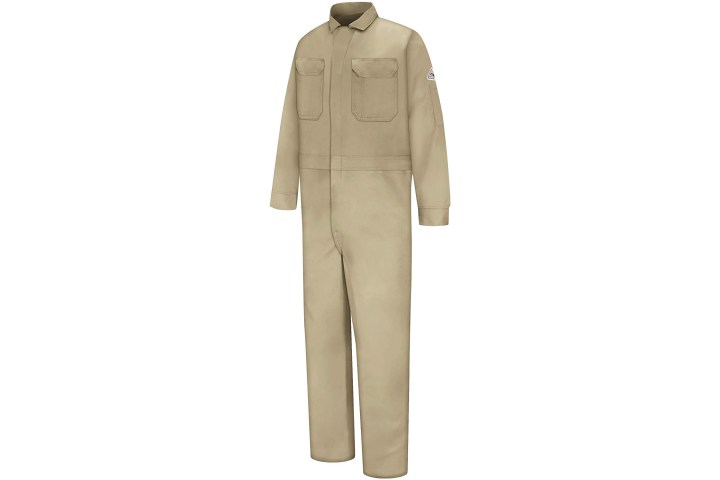 If you work with fire and need the ultimate protection, the Bulwark Flame Resistant Deluxe Coverall has got your back. Made of 100% cotton twill and designed for maximum range of motion and mobility, this is the preferred uniform for sailors, industry workers, and workshop laborers. We really like the array of pockets that enables you to carry your essentials securely.
Red Kap Men's Snap Front Cotton Coverall
Best looking coverall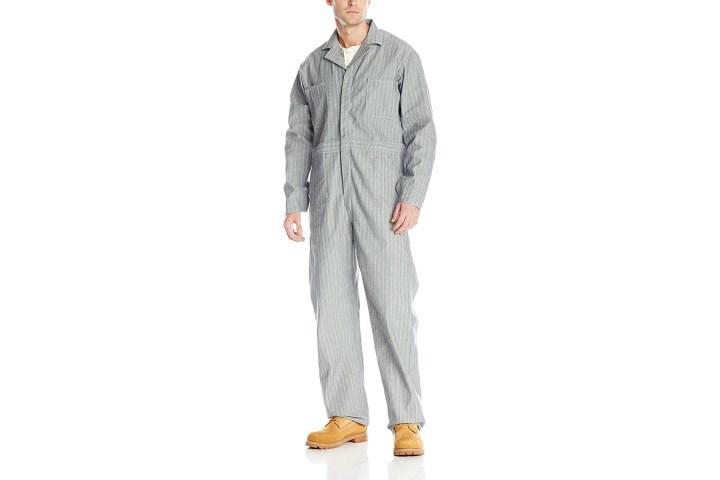 Set yourself apart with the stylish design of the Red Kap Men's Snap Front Cotton Coverall, a modern take on the classic workwear. This is a superior garment that takes auto-shop wear to the next level. Made with the proprietary ZeroSkratch material, you can lean confidently into the hood without scratching the paint job. Superior comfort that keeps you fresh all day long.
Coveralls are a great piece of garment that can be helpful beyond the garage shop. You can use it on camping trips, industrial and construction sites, as well as in race track pits. They provide an extra layer of warmth on cold days and will keep you and your clothes underneath clean.
Editors' Recommendations