Baby mosquito nets protect your child from mosquitoes and various insects both indoors and outdoors. Mosquitoes may carry threatening diseases, and a net may be the first line of defense between your child and a mosquito bite. To help you decide on a reliable baby mosquito net for your family, we've compiled the best options onto this list.
Mosquitoes are especially bothersome during warmer months. Unfortunately, people living in moderate climates may have to deal with them all year. Luckily, there are baby mosquito nets available for strollers, car seats, bassinets, and even cribs. Some products even double as both a stroller net and bassinet cover. Others are more specialized such as crib mosquito tents. Whatever your needs, investing in a mosquito net is essential for your baby's health.
Croc N Frog Baby Mosquito Net
Best Overall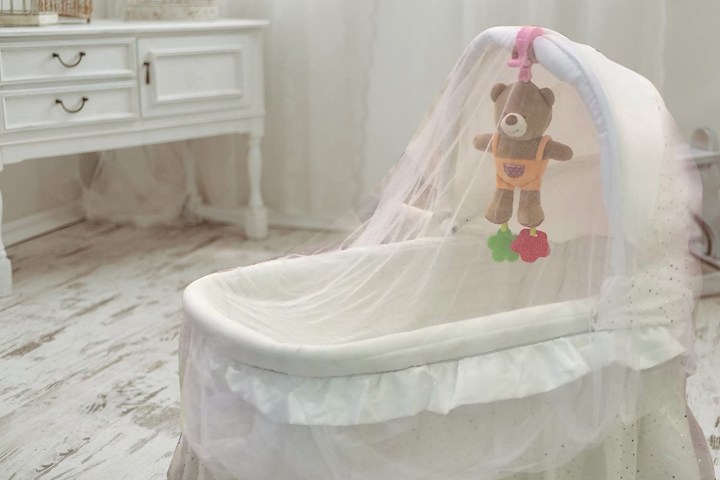 Croc N Frog's baby mosquito net features a breathable yet strong mesh construction. The one-step installation means you can take this net on the go for strollers, car seats, or travel bassinets. One mosquito net measures 44 by 47 centimeters.
The Original Drawstring Baby Mosquito Net
Best Drawstring Net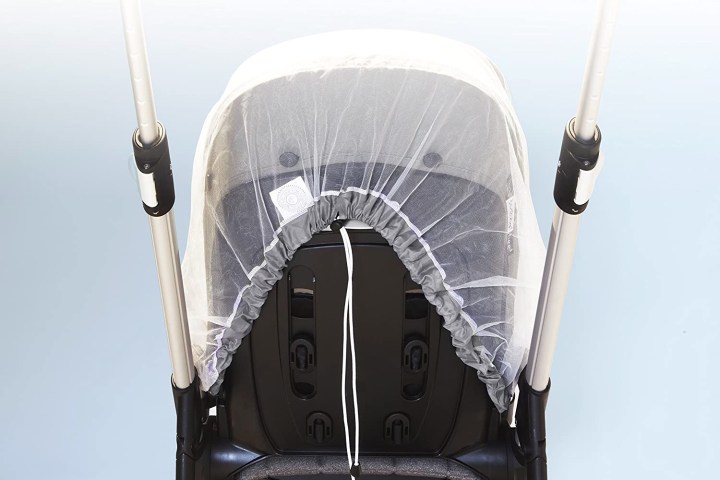 Timbuktoo Mosquito Nets offers the Original Drawstring Baby Mosquito Net, which is the best drawstring net available. The drawstring ensures mosquitoes won't enter any cracks. Additionally, the drawstring makes this net compatible with different-sized strollers, seats, and bassinets. It measures 46 by 53 centimeters.
Pro Baby Safety Baby Bed Canopy Netting
Best Crib Net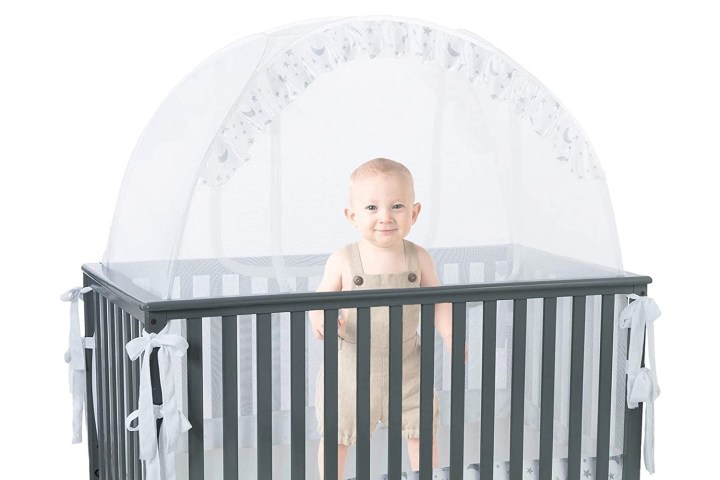 If you're looking for a more permanent crib net, opt for Pro Baby Safety's baby bed canopy net. A self-lock zipper means that your busy infant or toddler is safe inside the crib — perfect for peace of mind. The net is also BPA-free and hypoallergenic to keep babies safe and comfortable.
Baby mosquito nets protect your child from mosquitoes and insects, especially during the warm months. Whether your family is out on a nature walk or if your child is sleeping soundly in their crib, a trustworthy mosquito net from our list will keep them safe from disease-carrying mosquitoes.
Editors' Recommendations