With posters, more is sometimes better. Thanks to the massive amount of modern design options available, you can easily saturate a wall with amazing posters arranged in a geometrical and puzzle-like pattern to create a complete immersive experience. Experiment and have fun with our high-quality suggestions.
You can continue to use posters beyond your youth. They can bring flair to any apartment or house. Plus, you can color coordinate them with other items in your home, and it's the ideal way to make a statement in your living space or office. Check out this carefully vetted collection with the best poster hangers on the market.
Artmag Wooden Magnetic Poster Hanger Frame
Best Overall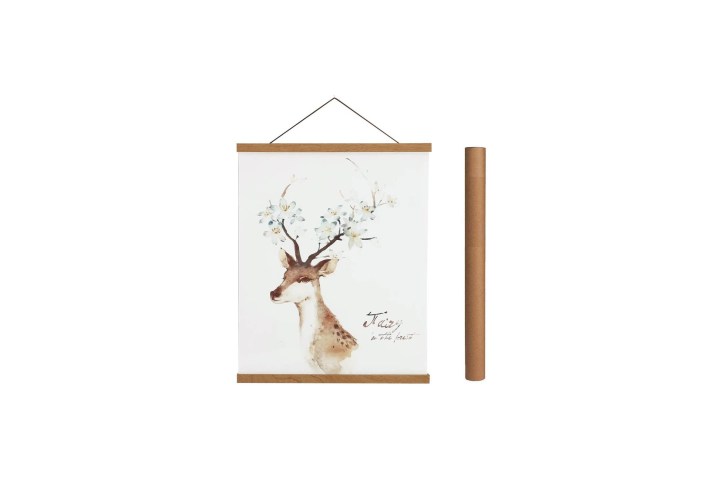 Keep your posters in perfect condition and display them proudly with the Artmag Wooden Magnetic Poster Hanger Frame. This is the perfect way to avoid perforating your poster with pushpins, thumb tacks, or nails. Just sandwich the top of your poster between the two pieces of wood and it will secure it magnetically. No more tape damage.
Benjia Poster Frame
Best-Looking Poster Hanger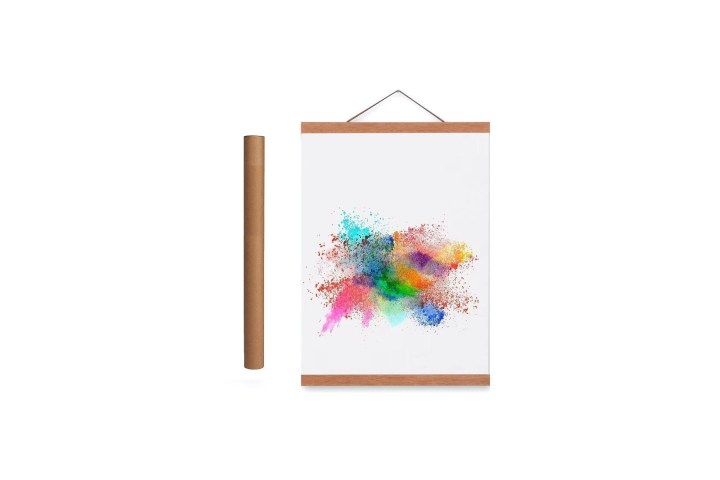 Add a touch of elegance and class to any poster with the alternative framing of the Benjia Poster Frame. Using strong magnets, it secures your art posters and high-quality prints to showcase them without any damage.
Dacri Home Wide Magnetic Poster Hanger
Best Wide Poster Hanger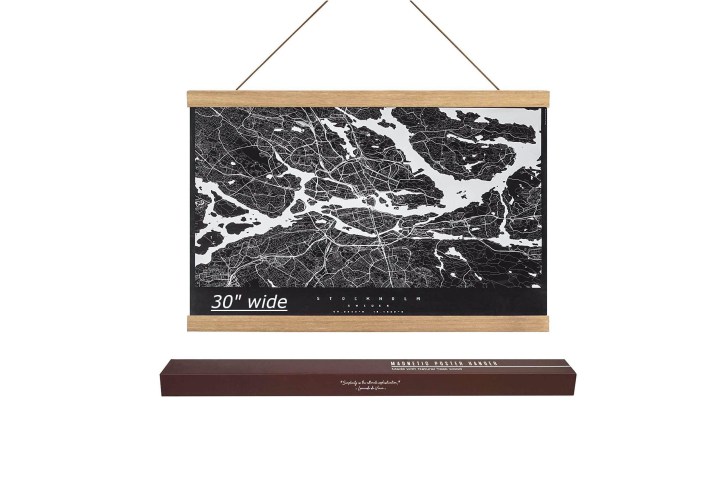 For oversized and massive posters that need extra support, the Dacri Home Wide Magnetic Poster Hanger is made of high-quality teak wood and can accommodate posters up to 30 inches wide with no length limit. Bring a minimalist approach to mounting your poster with this reliable solution.
Transform your living space, office, or workshop in an easy and effortless way with amazing and impressive results. The wonder of decorating with posters is that there is a design for everyone's taste, allowing for remarkable decorations according to personal style.
Editors' Recommendations