Managing several hair appliances at once requires skill and expertise. Thanks to hair-tool organizers, you can do your hair more easily and show off the trendiest styles to look like you just stepped out of the salon.
When you're working with multiple hair tools, you need to keep them handy and use them interchangeably. With an easy-to-use hair-tool organizer, you can work like a salon pro in the comfort of your own home. Switch from one tool to the other with ease and comfort, then store everything away perfectly for maximum manageability even in small spaces. Let's take a look at our favorite hair-tool organizers that help make the most of your appliances, so you can get the hair styles you love.
Polder Style Station
Best overall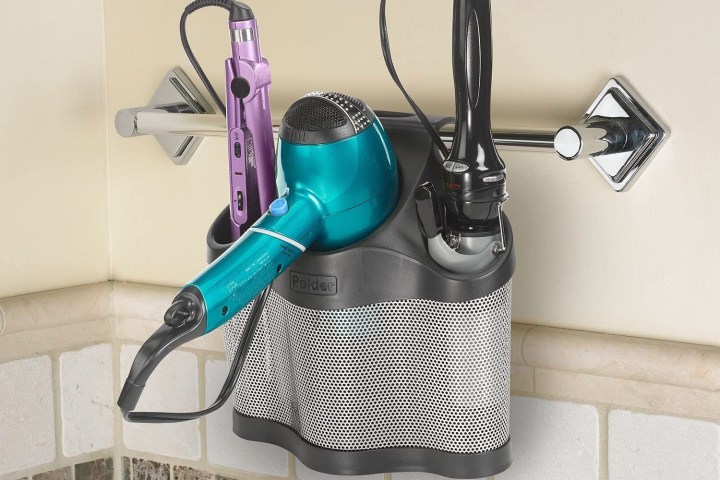 Set up your station like a professional hairdresser with the Polder Style Station. With oversized openings that fit most styling tools, you can keep your dryers, curling irons, straighteners, or brushes all in the same place and at hand's reach. It is made with a silicone base and heat-resistant mesh for you to safely cool your devices right in this organizer.
mDesign Wall Mounted Metal Wire Cabinet
Best wall-mounted hair tool organizer
The mDesign Wall Mounted Metal Wire Cabinet is an organizer that keeps your hair-care tools separated and organized with four steel-wire compartments that also allow your devices to cool off safely. Install this organizer easily onto your cabinet doors or bathroom walls to save space and keep your room looking tidy.
mDesign Door Hanging Organizer
Best over-door hair tool organizer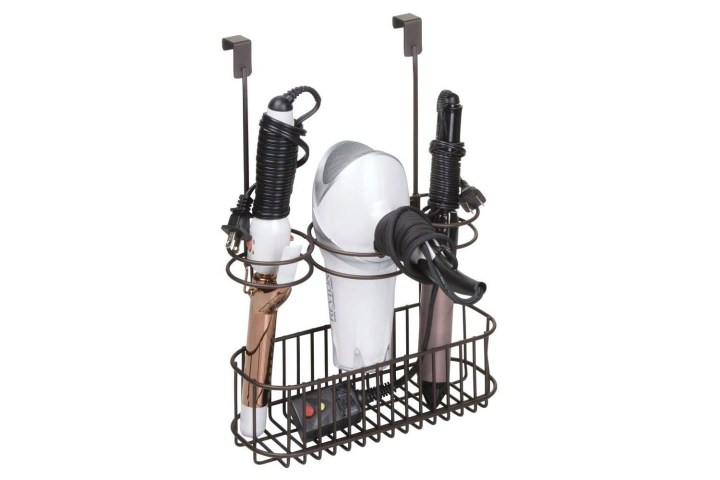 The mDesign Door Hanging Organizer hangs over the inside or outside of cabinet doors without any permanent installations or use of tools. Move it around as needed and keep your tools organized no matter where you place it. Made from steel wire, this basket is designed to safely hold hair devices while they're still hot.
Style your hair like a pro and keep your bathroom looking great with the use of a handy hair-tool organizer. These hair-styling assistants are like having an extra hand in the bathroom. Use them to hold your tools while they're still hot, so you can safely switch from one device to another and let them cool off in the organizer. With the items on our list, you will step out of your home looking like a million dollars.
Editors' Recommendations