When it comes to having a blast, no one knows how to celebrate like a bachelorette party. Let the bash begin with some lighthearted, girly, and exciting with accessories to decorate and let everyone know that it's time to have fun.
When it comes to bachelorette time, girls just wanna have fun. And nothing says girl time like feminine decorations to make the bride feel special, no matter where you decide to celebrate. These lively and contemporary accessories light up any bachelorette party to boost the fun for you and your favorite ladies. Let's take a look at our top picks.
xo, Fetti Bachelorette Party Decorations Kit
Best overall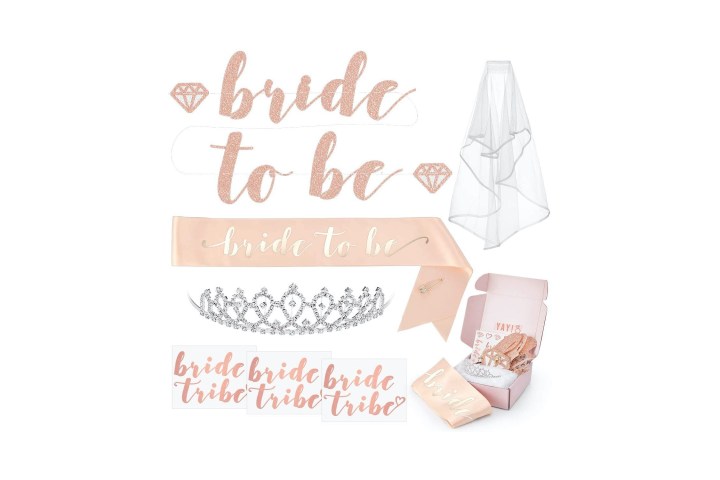 With bold prints and playful accessories, the xo, Fetti Bachelorette Party Decorations Kit is a complete set of decorations that are sure to stand out. Keep it pink, glittery, and dainty with a bride sash, banner, tiara, veil, and temporary tattoos for the bride and her BFFs. All you need to add is the fun and laughter to make this an unforgettable night for all.
Malibu Moments Bachelorette Party Decorations Kit
Best bachelorette party balloon kit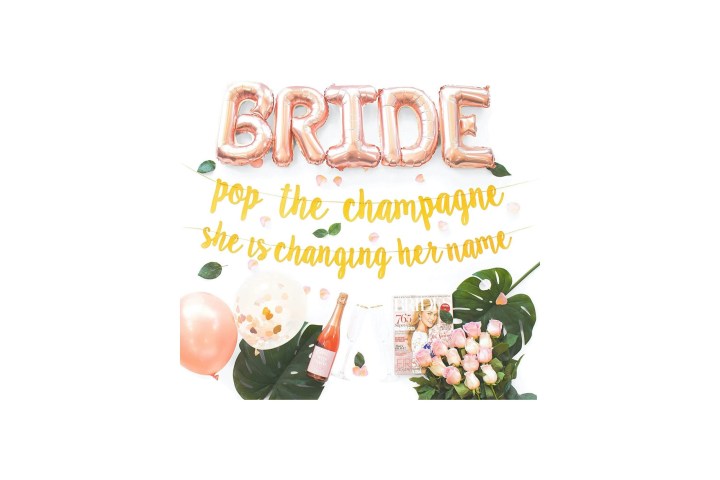 Have your Barbie dream bachelorette party with the Malibu Moments Bachelorette Decorations Kit. These premium decorations will make your celebration an unforgettable event. Set the mood for the most fun girl night you've ever had with 12 balloons that will complete the look of your ideal engagement party decor.
Pop Fizz Designs Bachelorette Sash Set
Best bachelorette party sashes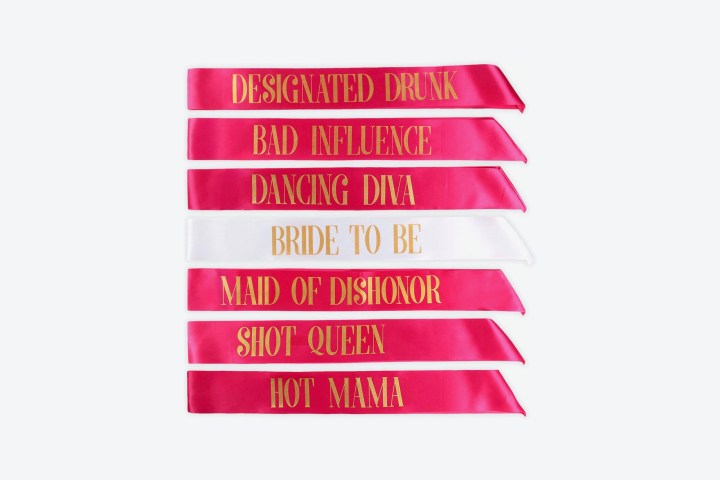 What's a bachelorette party without sashes? Make sure that your No. 1 bride and her entourage have the most fun sashes that make this party the event of the year. With gorgeous gold lettering and fun messages, these high-quality sashes will be the perfect party favors for your gals to keep after the night is over.
Bachelorette parties are a once-in-a-lifetime event that deserve a big celebration. Bring on the fun and make the bride-to-be feel like a queen with the bachelorette party decorations on our list. These gorgeous kits are sure to make this a night to remember.
Editors' Recommendations