It's that time of year again! You shopped, you cooked, and you ate (and then you ate some more) — you conquered Thanksgiving. But even with careful planning — not to mention the worry that you wouldn't have enough food — every Thanksgiving you somehow always end up with leftovers. Lots of leftovers.
Not that we're complaining, of course! Most people probably agree that Thanksgiving leftovers are one of the best parts of the overindulgent holiday. Leftovers offer you another opportunity to enjoy all that tasty food again… and again. But if you're not sure what to do with all that food, relax — we're here to help. We'll tell you exactly how to make the most of your Thanksgiving leftovers — from safe storage ideas to creative recipes that go well beyond the basics. Let's talk turkey… and more!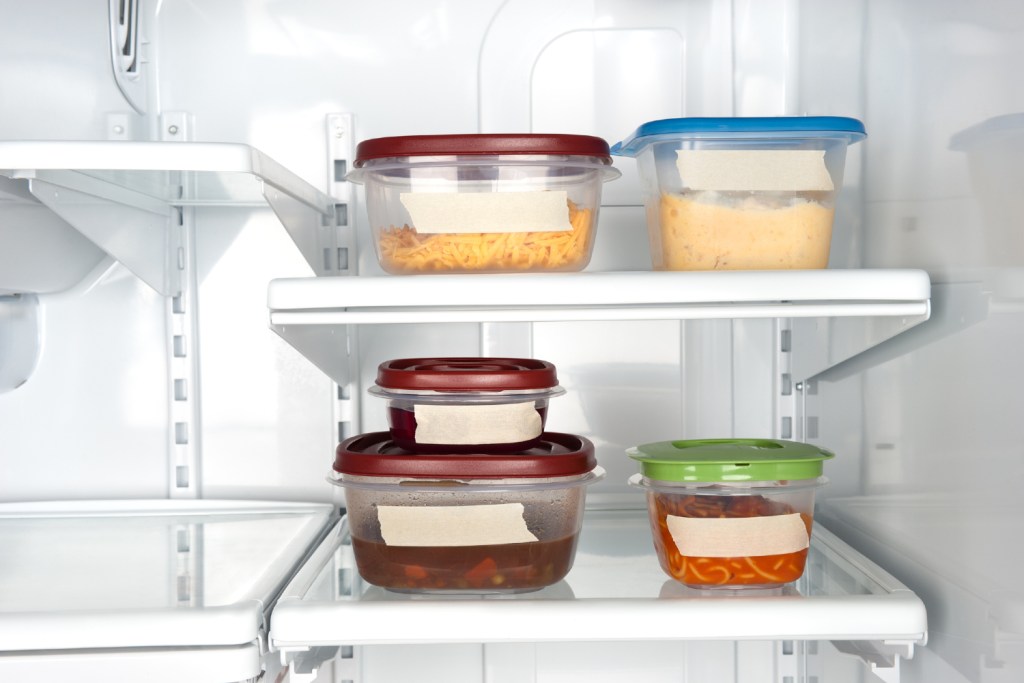 The 411 on Thanksgiving leftovers
Plan ahead
Before your guests arrive, make sure there will be plenty of extra room in your refrigerator and freezer to accommodate the plethora of leftovers to come. Go through as much of the food in your fridge as possible in the days leading up to Thanksgiving and use it up.
Stock up on small and large freezer bags, freezer-safe containers, and some disposable foil or plastic containers to dole out leftovers as edible parting gifts for your guests. Note: stackable leftover containers are always best, as they will help save valuable space in your refrigerator.
The best way to store leftovers
Stuffing: If you've stuffed the turkey, be sure to remove any stuffing from inside the turkey cavity and store it in a separate container.
Turkey: Remove the meat from the bones and divide the leftover meat into shallow containers or plastic bags.
Side dishes: Don't be tempted to cover half-empty serving dishes, filled with potatoes or veggies, with foil or plastic wrap. You should plan on putting all leftovers into clean, smaller containers — both a good storage practice and a space saver, too.
How long is too long to store leftovers in the fridge?
You can safely store leftovers in the refrigerator for up to four days. When reheating, try to heat only the amount of food you're planning to eat, rather than reheating the entire batch of leftovers. While it's safe to reheat items multiple times, each time food is reheated, it loses a little bit more moisture and flavor.
Can you freeze leftovers?
Freezing prevents bacterial growth that can cause food to spoil. You can store leftovers frozen at zero degrees Fahrenheit indefinitely; however, they'll taste best if used within three months.
Always press out the excess air before sealing if using freezer bags. Liquids, such as gravy, will expand during the freezing process, so be sure not to fill the container all the way to the top or you'll have a mess on your hands. Be sure to label and date leftovers for easy identification later.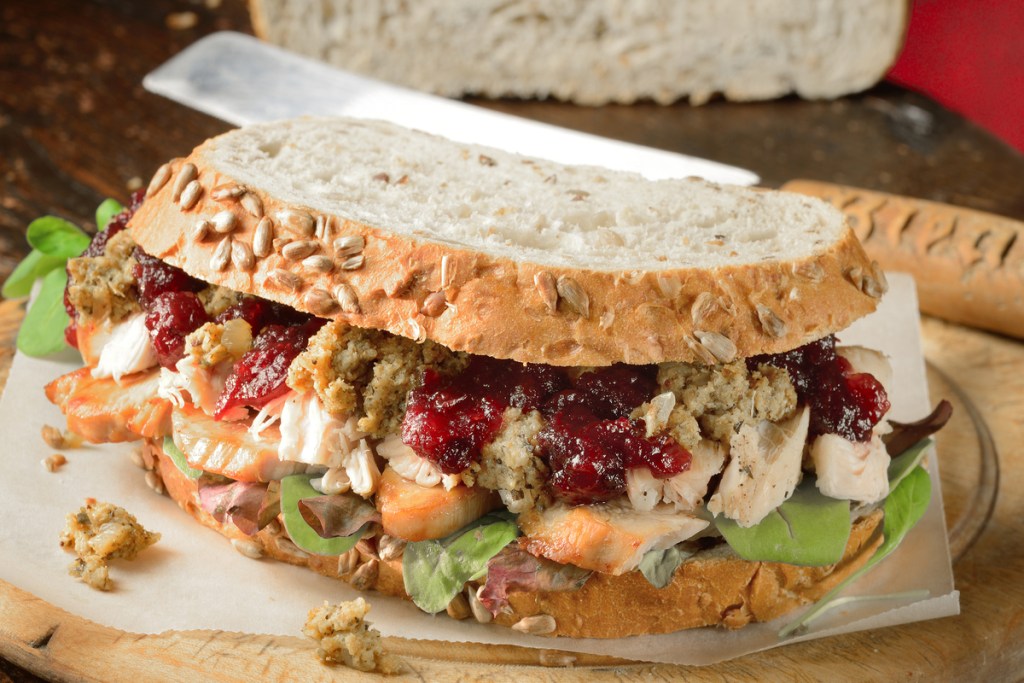 Great meal planning ideas for your Thanksgiving leftovers
Turkey soup may be the first leftover idea that comes to mind, but it shouldn't be your last. Sure you can use up every bit of the turkey with a flavorful pot of veggies and herbs that will result in gallons of soupy goodness, but there are plenty of other innovative ways to turn yesterday's dinner into today's treat.
Here are a few of our favorite ideas
Leftover Turkey Pasta Bake: After all that cooking you've done over the past few days, you deserve something delicious — and easy to make. This easy pasta bake will do the trick, and help get through some of those turkey leftovers, too.
Fried Mashed Potato Balls: Wondering what to do with that mound of mashed potatoes? Not only is this bite-size treat pure magic for your tastebuds, but it's a great appetizer for any unexpected guests who pop over during the holiday weekend. Potatoes, cheese, chives — how can it get any better?
Turkey, Brie, Bacon, and Cranberry Sandwich: Banish those sad thoughts of slabs of turkey and a coating of mayo between two slices of bread. This recipe elevates the sandwich to a whole new level. Your family will be begging for seconds of this sandwich.
Baked Sweet Potato Pudding: Sweet potatoes and ice cream? Sounds good to us! And as one home cook, Joyce Welling, attested, when she makes this, her sweet potatoes are "gone faster than you can say 'Thanksgiving!'"
Cranberry Turnovers: This is a great breakfast treat for the morning after Thanksgiving and a delicious way to put all that homemade cranberry sauce to good use. Package puff pastry makes the recipe so easy to make.
Since Thanksgiving is a time for family, food, and sharing it's a perfect brush up on your food storage best practices before you go handing out those goodie bags. From proper food storage to mouth-watering recipe ideas, our leftover guide will be your go-to for navigating the Thanksgiving season with ease.
Editors' Recommendations