Home is more than just a place to relax at the end of the day. Beyond the physical building you live in, your home also consists of the greater community, local businesses, and your next-door neighbors. While it's important to get well-acquainted with the people who reside a few doors away from you, bonding with neighbors isn't always an easy task. Luckily there's Nextdoor, a social platform where people can connect with others in their area to strengthen their ties to the community.
If you're looking to be a better neighbor, here's everything you need to know about getting to know your community virtually.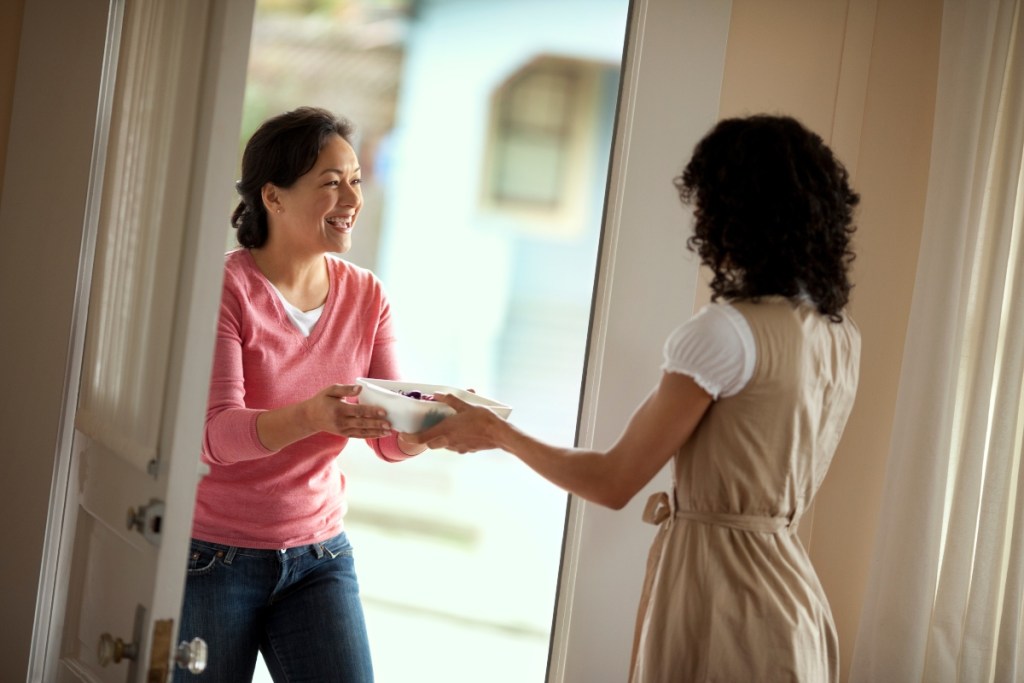 What is Nextdoor?
Nextdoor is a social media app that connects people with their neighbors and other locals in the area. The platform's goal is to provide a simple and stress-free way to create relationships, ensuring you have someone to reach out to when you need to borrow a kitchen gadget or have someone feed your dog. Whether you want to chat about the latest local news, shop at nearby small businesses, borrow or sell items quickly, or simply befriend someone new, Nextdoor provides you with all the opportunities you need to do so.
While dropping by with a fruit basket used to be a popular way to greet newcomers, pandemic concerns and irregular work schedules have made it challenging to find time to talk one-on-one. Nextdoor allows homeowners to chat virtually, allowing people to get to know each other regardless of their busy schedules.
New features coming to the Nextdoor app
Updates to the Nextdoor app bring new features to the platform, further encouraging communication and engagement amongst neighbors. Some of the recent additions include greater profile personalization, the ability to greet neighbors with virtual gifts, the feature to mention neighbors in posts, and personalized recommendations for people users may know. In short? The features are designed to make cultivating relationships with neighbors easier — without having to see them face-to-face.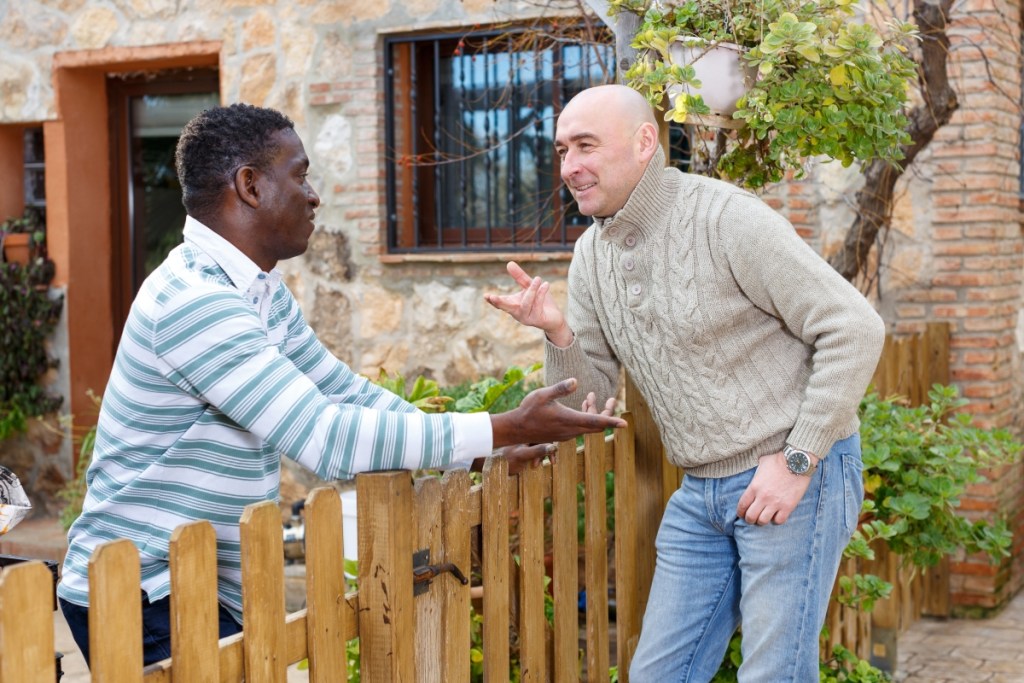 Fun ways to get to know your neighbor offline
While virtual meet-and-greets are convenient, and there's nothing wrong with using the internet to augment relationships, there are plenty of ways to foster those relationships face-to-face. Below are some fun ideas to inspire a meet-and-greet with your neighbors offline!
Host a dinner party
Hosting a dinner party is a classic way to connect with your neighbors. Whether you drop an invite in their mailbox, knock on the door to invite them over, or send them a message via social media platforms like Nextdoor, hosting a dinner party can be the perfect way to bond and create a well-rounded friendship. Cook one of your favorite meals, host a cocktail hour, or enjoy an afternoon summer barbeque with new friends. No matter how you plan to host your gathering, you're sure to encourage plenty of neighborly conversation and foster a mutually beneficial relationship.
Spend some time outdoors
While it may seem silly, one of the easiest ways to get to know your neighbors is by spending a little time outside. Afternoon walks around the neighborhood, gardening in the backyard, playing with your kids or pets, or even renovating the outside of your house are way more fun than simply chatting via text or email. You'll never get to know your neighbors if you remain cooped up indoors all the time! Additionally, while enjoying the outdoors or working on your home, you may learn about local discounts or tips from your neighbors that can help your next reno project.
Extend a kind gesture
Finally, whether you're meeting your neighbors for the first time or are working to strengthen your current relationship, extending a gesture of kindness can go a long way. Offer advice, refer your neighbors to a local business, bring them fresh produce from your garden, bake them a pie, or offer to help out with some outdoor maintenance if you feel inclined. An act of kindness can create a mutual relationship where the two of you can feel comfortable asking for help, trading goods, or bettering your local area.
There are plenty of ways to connect with your neighbors both online and offline. Whether you use apps like Nextdoor to foster strong relationships or prefer to take a more traditional route, bonding with your neighbors and local community can help you find a sense of comfort and safety in your area so you can make your house a home.
Editors' Recommendations