If you're looking to spruce up your small space, a mini bar may be the way to go. They're compact, functional, and stylish, making for a great addition to any home. Whether you're an entertainer or a homebody, a mini bar enriches your space and creates a fun, cozy atmosphere that is sure to promote social gatherings.
Benefits of a mini bar
Below are some of the best qualities mini bars bring to any household.
Enhance a small space
Mini bars look expensive and sophisticated. They are a classically styled icon in many home magazines that people recognize and appreciate. They add an air of elegance and liveliness to any space, making them a wonderful feature in your home.
What's surprising is that many people are under the impression that a mini bar is either expensive to create or is only suitable during parties when you may be entertaining. While they are common for entertainment, mini bars offer more to your space than just a place for social gatherings. They are stunning and truly raise the appeal and value of your room without breaking the bank.
They're also wonderful for smaller homes and small spaces. They offer a great alternative for those who live in apartments and want a full-on bar or entertainment space.
Perfect for entertaining
Of course, the main appeal of a mini bar is for entertainment. They're a great party favorite and encourage sociability and fun. If you enjoy get-togethers and hosting events at your home, a mini bar will greatly enhance the experience.
You can also get creative with this all-year-round piece of furniture and incorporate it into lots of events. What's great about mini bars is that you can decorate for the seasons or for themed parties. Doing a big Christmas party? Set up a hot cocoa station on your bar. Celebrating the New Year? Set out your best wines and adult beverages. Are you throwing a fun summer party? Use the mini bar for lemonades and refreshing drinks! The ideas are limitless. This versatility is what makes mini bars perfect for any household.
Use a cart to make a mini bar
If you're looking to set up a mini bar in your home, you can't go wrong with a stylish cart. Carts are great because they are mobile, meaning you can set up your mini bar station wherever you want. Not only that, but many bar carts come with unique storage solutions and offer extra counter space — and who doesn't need that?
Metal bar carts are a great way to add an industrial feel to your space. If you're feeling more rustic, opt for a minibar cart with a wood top to add a bit of earthy charm. You can also choose bar carts made with gold accents to add a bit of glam to your living space.
Accent table as a mini bar
Another way to implement a mini bar in your space is to choose a more stationary solution. Accent tables make fantastic mini bars because they are often larger than bar carts and are well-suited for entertaining. You can set your accent table up in your kitchen, dining, or living room and place it against an accent wall or near some of your best wall decor.
Accent tables come in several shapes, sizes, and colors to best match your space. They also include more versatile storage solutions for when the mini bar is not in use. If you want a modern feel, opt for a simplistic table style to suit the more minimal decor. If you enjoy rustic designs, rich wooden tables with sliding doors are a great choice for the farmhouse vibe.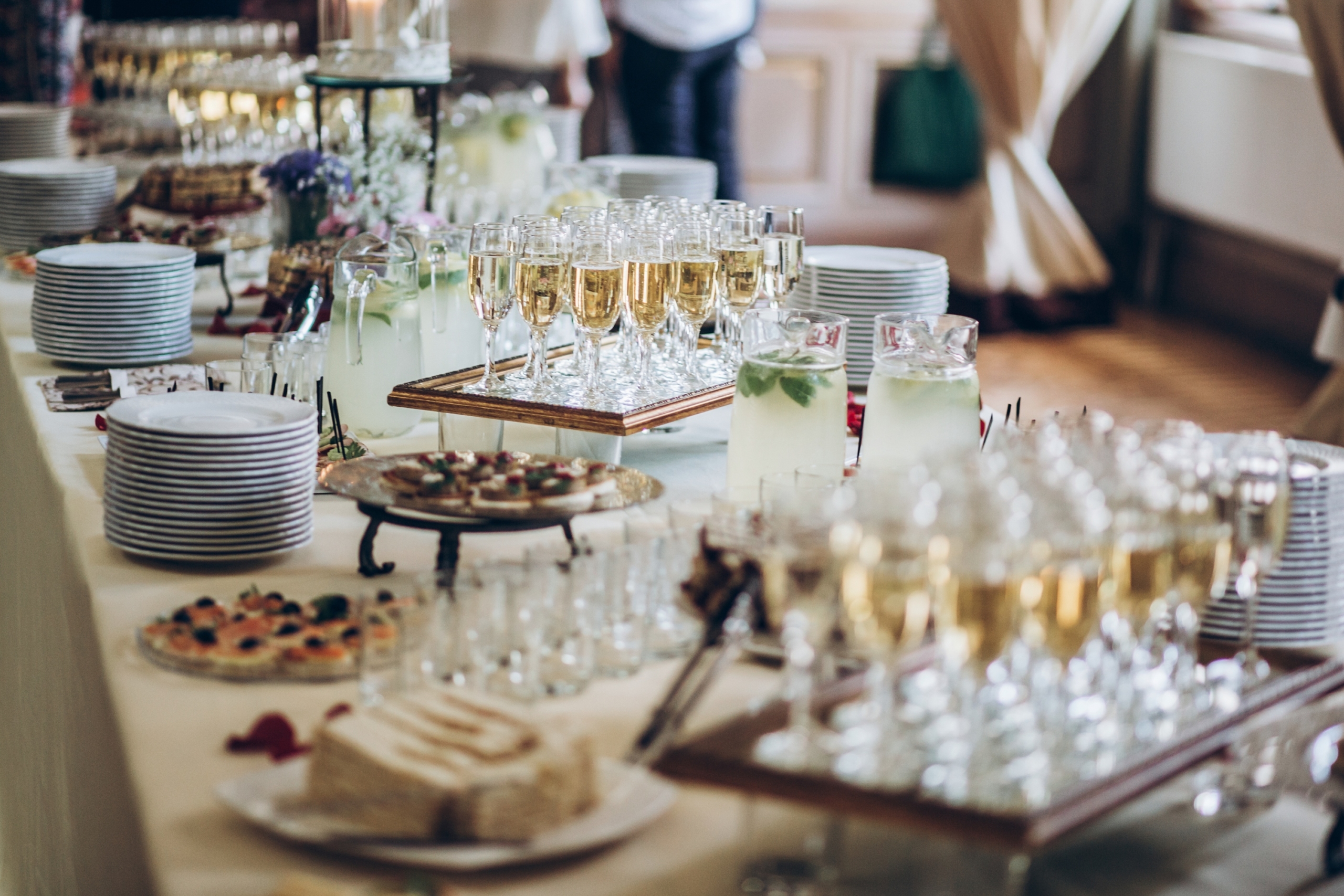 How to decorate your mini bar
Once you have your mini bar, you'll need to decorate it. As mentioned above, you can always decorate with the seasons, using your mini bar as extra table space when it's not in use. Or, you can place some of your favorite adult beverages on a small tray on top with a few wine glasses close by.
One of the best things about mini bars, of course, is that you can also utilize its storage space to keep all of your beverages, glasses, and add-ins secure and safe. Some mini bars showcase this storage, which allows you to focus on creating a fantastic feature for your home by highlighting your best items.
Editors' Recommendations