Eggplant is a fantastic base for a healthy meal. It's rich in protein, calcium, phosphorus, and iron, and it's low in calories and fat. Eggplant also has antioxidants like vitamins C and A, which protect your cells from damage. As far as flavor goes, eggplant can be bitter but is typically bland or mild and will act as a flavor sponge in most dishes. Though eggplant may not be the most popular vegetable, it can stand alone as an entrée or be added to a dish to enhance the taste. If you don't have eggplant dishes in your stash of go-to recipes, you're missing out. But don't worry, we have a few for you to try and add to your regular rotation. The best part? Each recipe calls for five or fewer ingredients.
Roasted eggplant with Greek yogurt and walnuts
If you're looking for healthy eggplant recipes for weight loss, this one from loseweightbyeating.com is going to be one of your new favorites. Technically, this dish has only three ingredients, since you surely have salt, pepper, and olive oil (or olive oil spray) in your pantry already.
Roasting eggplant isn't like roasting all other vegetables because eggplants contain a higher amount of moisture than most other vegetables. Salting the eggplant before roasting it will draw out the excess moisture and result in a deeper flavor and more pleasant texture. Another fun part about this dish is that it is so low in calories (just 162) and high in protein that you can eat an entire eggplant as a meal. You'll be satisfied and guilt-free!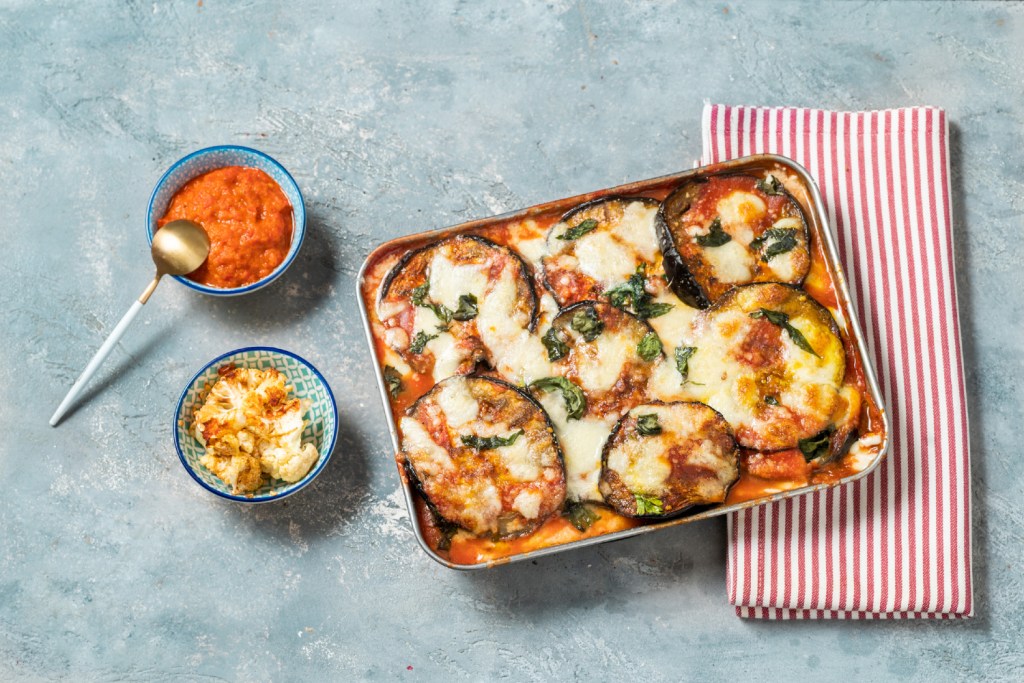 Eggplant parmesan
You can't look up eggplant recipes without coming across multiple different renditions of eggplant parmesan. As far as healthy eggplant recipes for dinner go, this one from leaf.nutrisystem.com definitely fits the bill; it's hearty enough to stand alone as a meal yet doesn't have a ton of breading, cheese, and oil like a lot of eggplant parm recipes.
The best part about this recipe is that it's warm and filling like a classic pasta dish but at 165 calories per serving, is a fraction of the calories and carbs. If you're in the habit of making your own marinara sauce, this dish is a perfect reason to break some out of the freezer or make a new batch. But if you don't have time for homemade sauce, your favorite store-bought sauce will do just fine.
Sautéed eggplant
This healthy eggplant recipe from wholesomeyum.com has no cheese, perfect for those of you who are looking for a dairy-free side dish that goes with almost anything. The best part is it's super simple and only takes about 20 minutes to prepare a large batch.
When prepping the eggplant for this recipe, be sure to cut the rounds so they are all about the same thickness and cook evenly. Also, pat the slices dry with a paper towel before seasoning them; less moisture will result in a more crisp final product. To avoid the eggplant absorbing oil rather than sautéing in it, be sure to let the oil get hot before adding the slices of eggplant.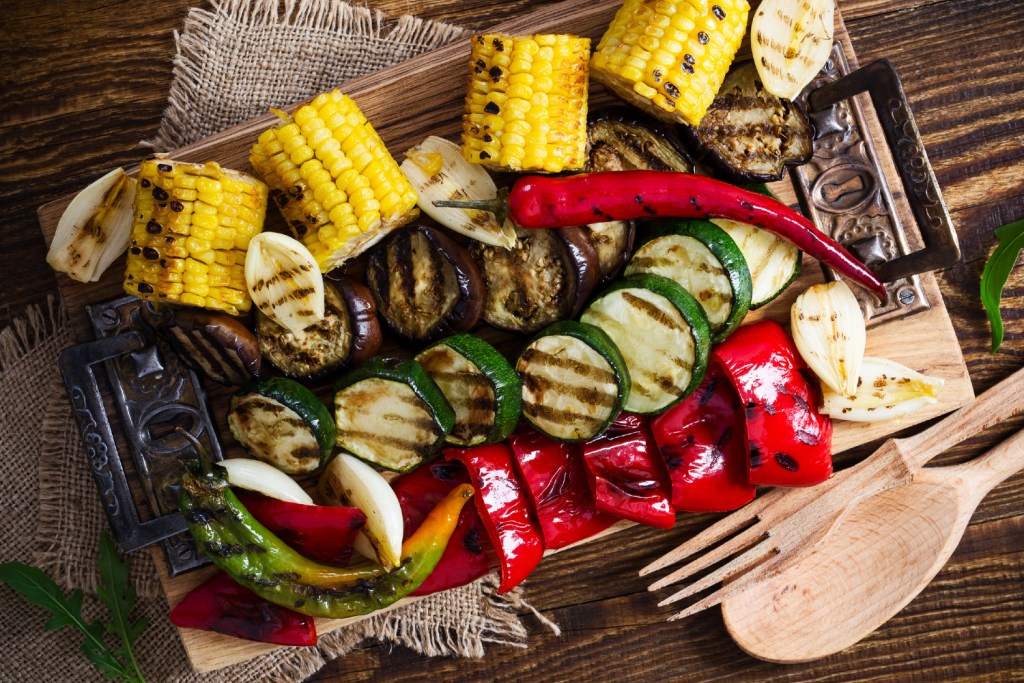 Grilled eggplant
If you've been looking for healthy eggplant recipes for two, this grilled dish is the one. Grilling or smoking vegetables brings an entirely new flavor profile to otherwise bland vegetables. This recipe from wellplated.com produces crispy and tender eggplant that will be the perfect side dish for your next date night.
But just because eggplant is a vegetable doesn't mean it has to be a side dish; eggplant is hearty enough to stand alone as the base of a vegetarian meal, much like portobello mushrooms can. If you're not sold and think that eggplant is mushy and bitter, give this recipe a try — we're sure you'll change your mind.
If you've had bad experiences with mushy, bitter, or bland eggplant in the past, we feel your pain. Eggplant gets a bad rap sometimes because people don't prepare it properly, and the results are less than appetizing. However, eggplant is delicious and nutritious when appropriately handled and can stand alone as a main course or be served up alongside a protein for a healthy side dish. The best part about these eggplant recipes is that they all require five ingredients or fewer, they're all super quick to prepare, and they are all healthy. What better way to start getting in the mood for summer entertaining than thinking about vegetable recipes? Give one or all of these a shot — we know you won't regret it.
Editors' Recommendations