Apartment living doesn't mean you have to skimp when it comes to entertaining. And, a big part of mastering how to entertain guests at home includes having your very own mini bar. But, alas so many of the home bars available are massive, too massive for your tiny apartment. But fear not — you can transform a forgotten corner of your room into a functional space for entertaining and you can make a mini bar a big part of that transformation.
Mini bars for small spaces or apartments are simply scaled-down versions of the ones found in houses, but they can still have all of the bells and whistles that come with larger units. Provided there is plenty of room for wine and liquor bottles, and spots for keeping glassware and bar accessories, an apartment size mini bar will add a fun touch to even the smallest of spaces
So read on, and we'll help you discover the perfect piece for your apartment and then show you how to DIY a well-stocked apartment bar that will make you the envy of all of your friends!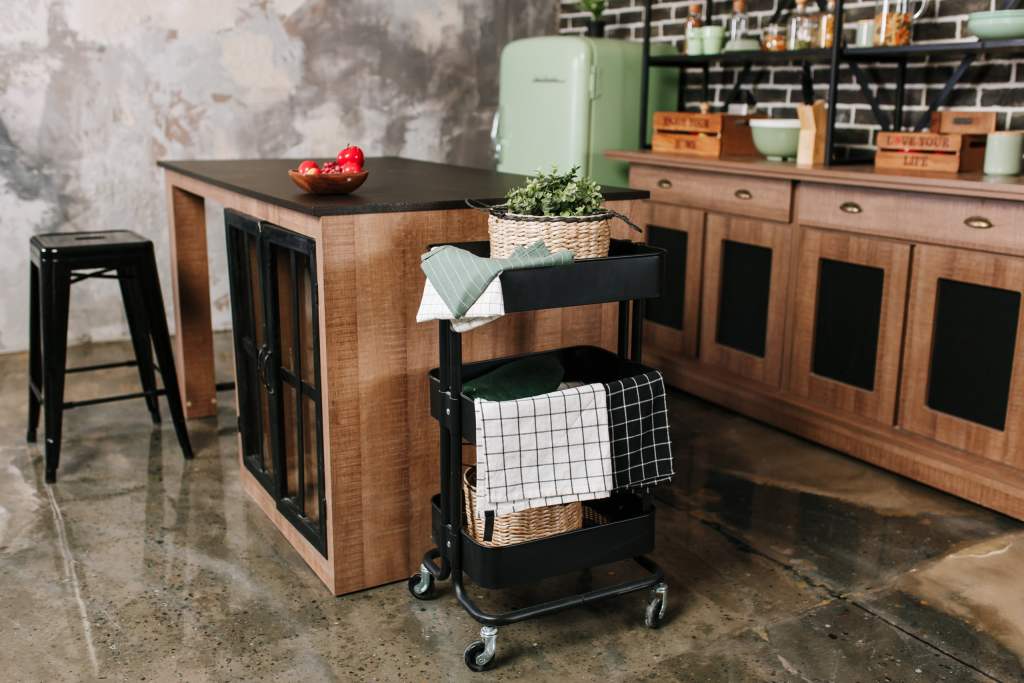 Choosing the right apartment size mini bar for you!
Start by assessing the amount of space you have available. If space is at an absolute premium, look for a mini bar with a wood top that can double as an end table when you're not entertaining.
Many apartment size mini bars come equipped with casters to roll out for entertaining and nest discreetly in the corner when you're not. Try to find a style that maximizes every square inch, with built-in racks for glassware, cabinets for storing bottles and accessories, and a work surface for creating cocktail masterpieces.
If you're lucky enough to have a bit more usable space, you may wish to consider a smaller upright bar with stools. These scaled-down versions of standard bars, have plenty of storage in the back for housing all of your bar accessories, bottles, and glassware, while leaving the bar top for enjoying cocktails and snacks with your guests.
Let your room size and your entertaining style dictate the type of bar you add to your apartment. No matter which style you choose, a DIY apartment bar always enhances how you entertain guests at home.
Time to stock your DIY apartment bar!
Before you head to the liquor store for your favorite bottles of wine and spirits, you need to make sure that your DIY apartment bar has all of the necessary accoutrements to whip up cocktails like a bartending pro! Below are the absolute necessities every well-stocked bar needs! The good news is that if you're starting from scratch, you can buy most of them in pre-packaged bar kits!
Cocktail shaker
Ice bucket with tongs
Double jigger
Strainer
Beer opener
Wine bottle stopper
Wine coaster
After you have the proper tools of the trade, it's time to move on to the really fun part — buying the drinkable part of the mini bar. You'll obviously want to add to our list for making specific cocktails that aren't represented here, but the list below is a good place to start when it comes to stocking the basics:
Red wine
White wine
Vodka
Gin
Tequila
Bourbon or Whiskey
Rum
Sparkling Water
Tonic Water
Sour Mix
Of course, you'll probably also want to keep some beer and spiked seltzers in your refrigerator for that unexpected guest or two.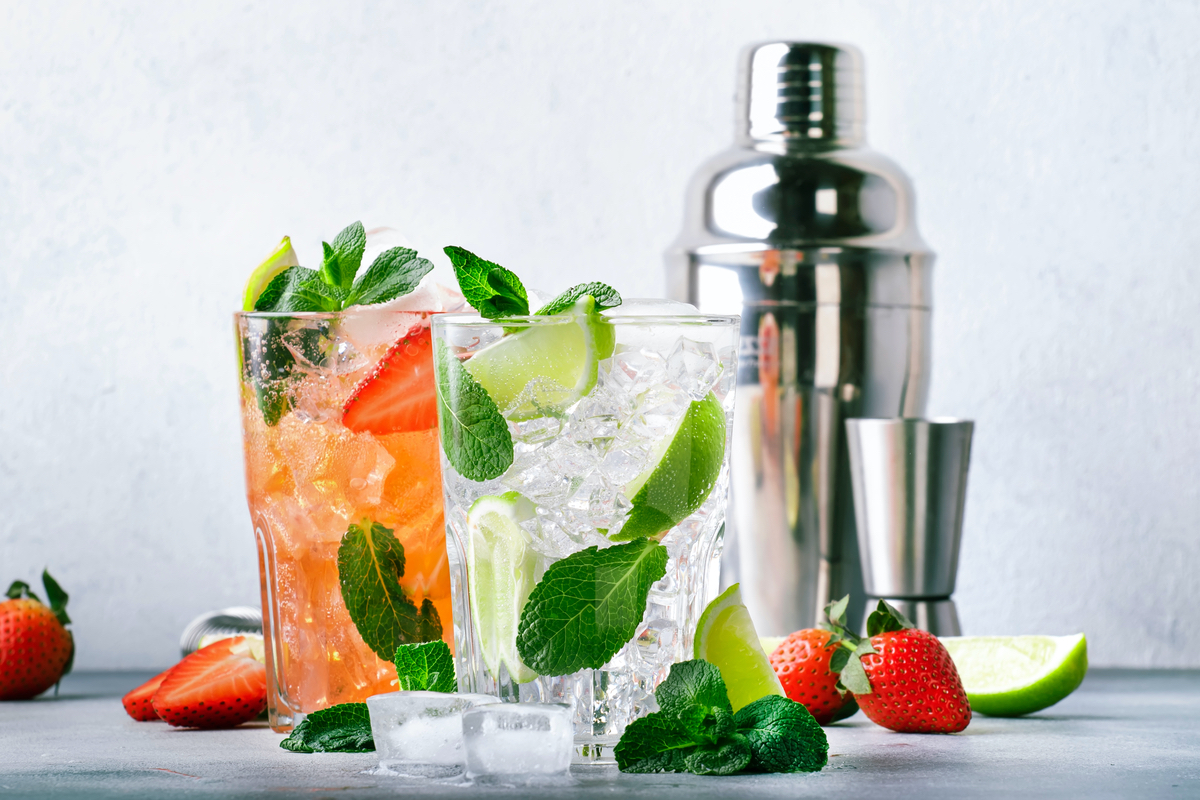 How about those special touches and extra flourishes that give your DIY apartment bar an added touch of wow? Try these for starters:
Coasters
Fruit for garnishing
Drink stirrers
Sugar or Salt for rimming glasses
If you're DIY apartment bar happens to have a spot for hanging or storing glasses, add a few wine glasses, shot glasses, and hi-balls to your list of extras. You don't need to spend a fortune — your local dollar store has some pretty awesome glassware and they are sturdy enough to really last.
Now that you've learned what you need to create a spectacular DIY apartment bar, it's time to stop dreaming about it and just do it. You and your guests will love it and it will help to take your entertaining skills to the next level. Cheers!
Editors' Recommendations