An ice container that's full of cold water is a big disappointment. Keep the party going and the drinks flowing with an ice bucket that maintains the temperature of your cubes and does the job in style.
Thoughtful details make all the difference when you are entertaining friends and family. Ice buckets are an easy way to impress, without being over the top or trying too hard. Whether you're hosting an evening gathering or having people over for a backyard barbecue, our list includes the best ice buckets to keep your ice frozen and the spirits fresh from the beginning of the party until the last guest leaves.
Bellemain Stainless Steel Ice Bucket
Best ice bucket overall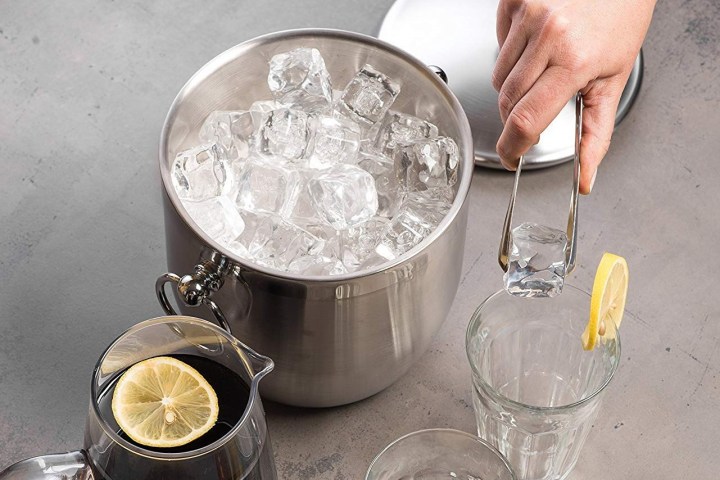 The Bellemain Ice Bucket keeps your ice frozen with cool style and casual sophistication. Guaranteed to protect your table from condensation, this ice bucket is made of insulated stainless steel that provides up to six hours of chill time. It has a capacity of 3 liters to fit anywhere while keeping your ice intact.
OXO Good Grips Ice Bucket
Best ice bucket insulation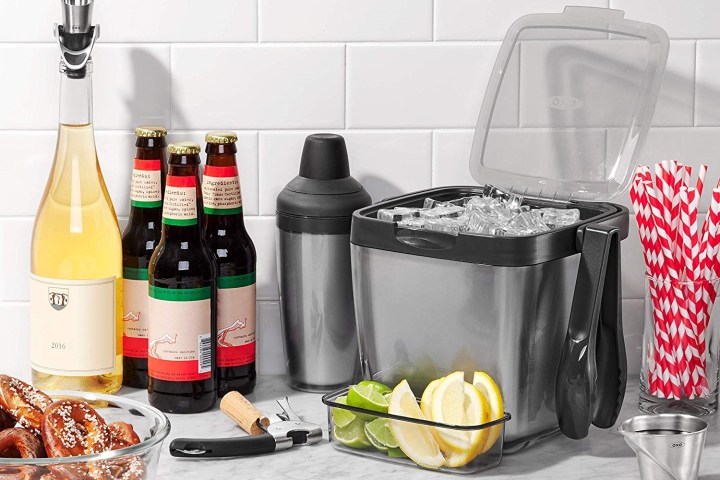 Take the party outdoors with the OXO Good Grips Ice Bucket. Featuring double-wall insulation and a meltwater reservoir, this is the perfect solution for barbecues, tailgates, or picnics. Its convenient carrying handle and nylon tongs give this bucket the portability you need to keep your ice frozen anywhere you go.
MKRSD Ice Bucket
Best looking ice bucket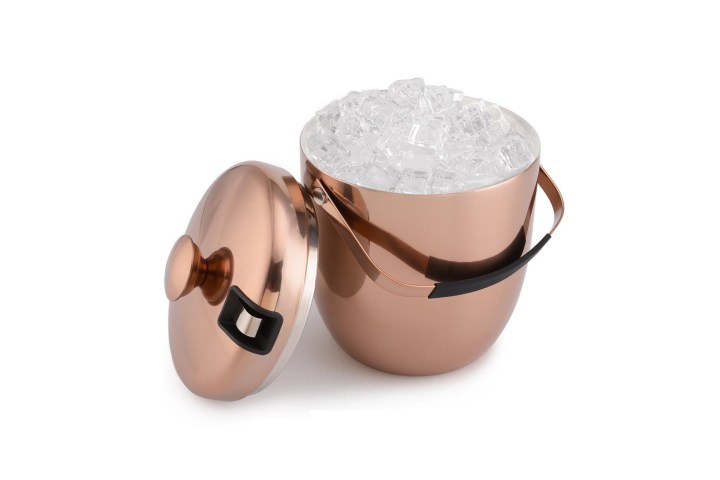 Fashion and performance have come together with the MKRSD Ice Bucket. This beautiful statement piece has double-wall, stainless-steel housing enhanced by a copper finish exterior, to keep your ice frozen while looking great. Smudge proof and durable, this ice bucket is rust resistant to keep looking good for a long time.
Don't cut the party short because you're out of ice. With a handsome ice bucket, you will impress your guests and keep them comfortable with chilled drinks for them to enjoy. The ice buckets on our list are so durable and efficient, they will be adding a refined flair to your parties for years to come.
Editors' Recommendations