An all-white room, whether it's a kitchen, bedroom, or living room, will never go out of style. It's a classic look that may seem easy to pull off — after all, it's only white — but it has to be done just right. Whether you aren't a fan of color or just prefer the crispness an all-white room can deliver, there's nothing wrong with a blank canvas.
Adding in layering, textiles, and pops of color are easier with a white room; you just need to be deliberate about where and how you do so. White living room furniture ideas are plentiful, but creating depth and character on top of them is important. Here are a few tips and tricks to getting an all-white living room right.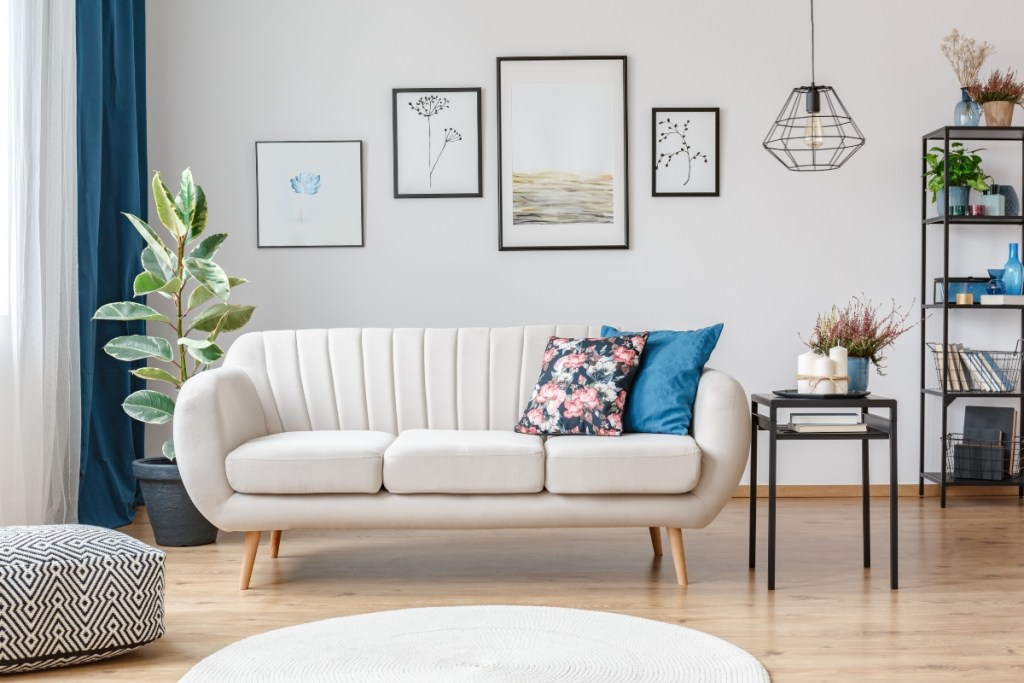 All-white living room furniture tips
If you love the thought of all-white furniture, there are so many options out there for all design types — farmhouse, modern, traditional, and boho.
Mix in wood and metals. If you are going monochromatic with sofas, chairs, and tables, mixing wood and metal can help break up the starkness and add a bit of warmth. Choose sofas that have wood legs that are visible. Find tables that have warm metallic handles in gold or brass.
Think about texture. You can also mix textures within the furniture fabric itself, so be creative with wool, cotton, velvet, and polyester.
Use a warm paint color. To pull together an all-white room, it's important to find a paint color that's a true white without being cold. Benjamin Moore has two colors — Decorator's White and White Dove — that don't pull in any red or gray and are bright and warm.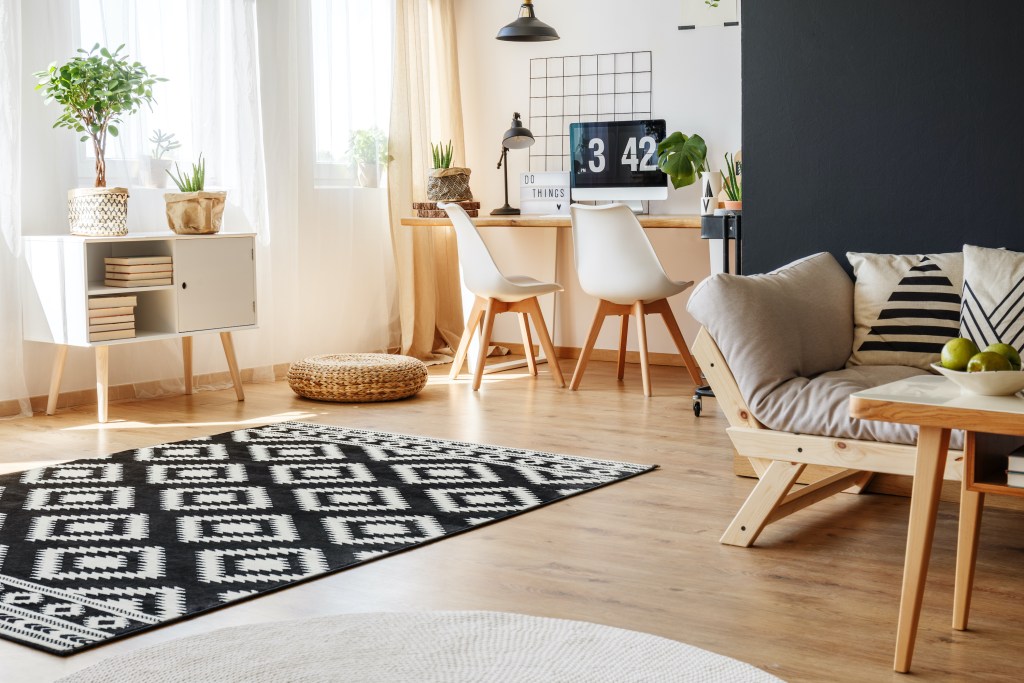 How to add color into an all-white room
While all-white rooms are classic in design, they can feel sterile and uninviting if there is nothing to bring in warmth. You don't have to add a ton of color, but you can find pillows, rugs, wall decor, and throw blankets that will add color without being overwhelming.
If you want a more farmhouse feel, add in dark wood, metallic elements, and hues of mustard yellow, green, and deep blue. If you're going for a more modern look, add in black via area rugs or a sleek leather chair.
You can also add natural elements, which are very on trend, to bring in color. Think house plants, wicker baskets, and wall decor that are made from natural elements like wood, rattan, and stone to offer warmth.
How to keep white furniture clean
Besides never letting kids or pets on the furniture (we're kidding… sort of), it's important to understand before you buy any piece of furniture how the manufacturer recommends cleaning it.
Be prepared before a spill
First, you'll want to have it treated with stain guard before it enters your home. While you can do your best to keep stains to a minimum by refusing anyone entry into the living room with food or drink in their hand, inevitably, there will be spillage. You can also buy a sofa that has a slipcover, so any stains can easily be treated in a washing machine.
Test any stain remover you use
If you're buying stain remover from a retailer, make sure you read the directions and follow them exactly. We always try out the product on a small, unseen piece of fabric first to make sure there is no discoloration. If you have pets, invest in lint rollers to keep your whites white and pet hair off.
Don't forget about the lighting
Finally, when thinking about an all-white living room, it's important to have as much natural light as possible streaming in. Keep windows open and choose curtains that let light in, like linen or cotton. If you don't have large windows, make sure you have ambient lighting throughout the room via floor lamps, table lamps, and overhead chandeliers, or recessed lighting. If you don't have a fireplace, consider adding a corner unit or ventless gas fireplace to bring warm light into the space. You can also add candles throughout the room to make the space feel cozy and warm.
An all-white room is the perfect backdrop to add in color, texture, and natural elements that will give the room character. A monochromatic room doesn't have to feel sterile, so have fun adding elements you want to showcase. Perhaps it's a wood bookcase with all of your favorite books, a favorite piece of art, or a leather hanging chair in one corner. Experiment with your style to find what works for you. An all-white room can be an inviting, stunning backdrop for one of the most used rooms in your home, so take your time and invest in pieces that will accomplish just that.
Editors' Recommendations